Low Calorie Rice: A Vegetable Makes Life Lighter
This low calorie rice is a win-win substitute for real rice.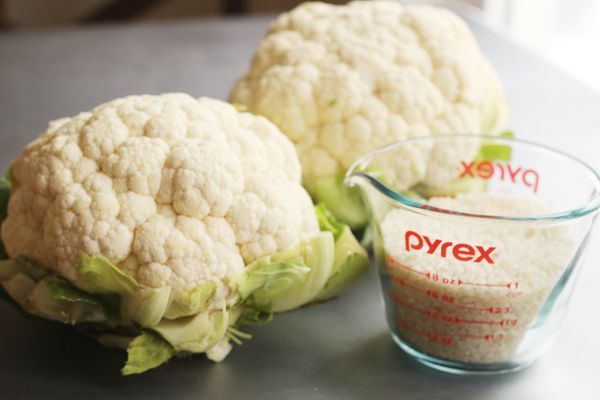 When I wrote about cooking brown rice, a WW member asked:
Do you have any ideas why brown rice and white rice both have 4 points? I like brown rice just as much as white and the rice cooker makes it easy to make either but I am discouraged by the 4 points per serving for either.
Yeah, it is a steep amount of calories per serving because it is a grain. Just like it is almost impossible to have a low calorie baked good because of the wheat - rice is a staple that is packed with carbohydrates.
One way to reduce calorie consumption is to reduce the amount of pasta, bread, and rice that you eat.
Now, I am not advocating for a low carb diet such as Atkin's or Zone. I am just saying that one cup of rice is 200 calories (without adding anything to it) and ridiculously easy to eat without noticing how much you have consumed.
You ever measure how much rice comes in a Chinese take-out container?
Here is my suggestion:
Cauliflower is a vegetable so it has many fewer calories per serving - only 50 calories for an entire cup. So, you are saving 150 calories by substituting cauliflower for rice.
The lowest calorie rice isn't rice at all! The win-win is that cauliflower is lower in calories and a vegetable (so you up your servings of veggies when you make this substitute).
Fortunately, making "cauliflower rice" is almost as easy as making regular rice. All you have to do is grate a cauliflower into a bowl and microwave.
I don't use a box grater because I find it much faster to use my food processor (check out the video).
If you don't own a microwave, you can steam the cauliflower on the stove with a 1/2 cup water in a covered pot. Just drain it when it is done.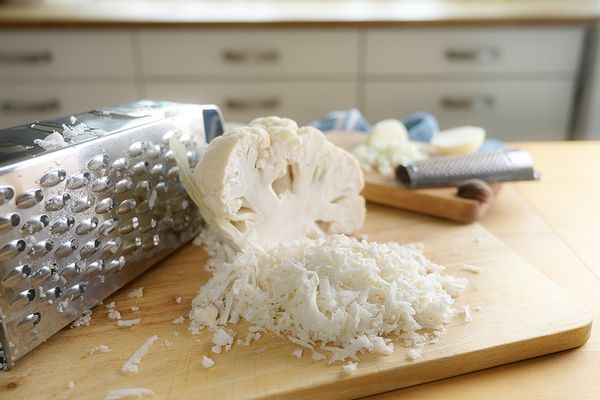 I store my cauliflower in container and just substitute it for my favorite rice dishes. For example, this recipe is great with my lighter chili with cocoa powder.
You can find riced cauliflower in the freezer section of your supermarket if you don't want to get out your grater or food processor.
If you still want rice (who doesn't love it), you can mix the cauliflower in whatever ratio you like. Your family might not even notice the cauliflower.
A couple of readers asked me to make a low-carb version of a pizza crust using rice cauliflower. I attempted it - but it was mixed with cheese and it stuck to the cookie sheet. I got out my chisel to try and unstick it - but it took a jack hammer to get it off.
I'm not sure 1 cup of cheese in a crust is much better than just a regular pizza crust - though it is low in carbohydrates.
Have you tried this low calorie rice?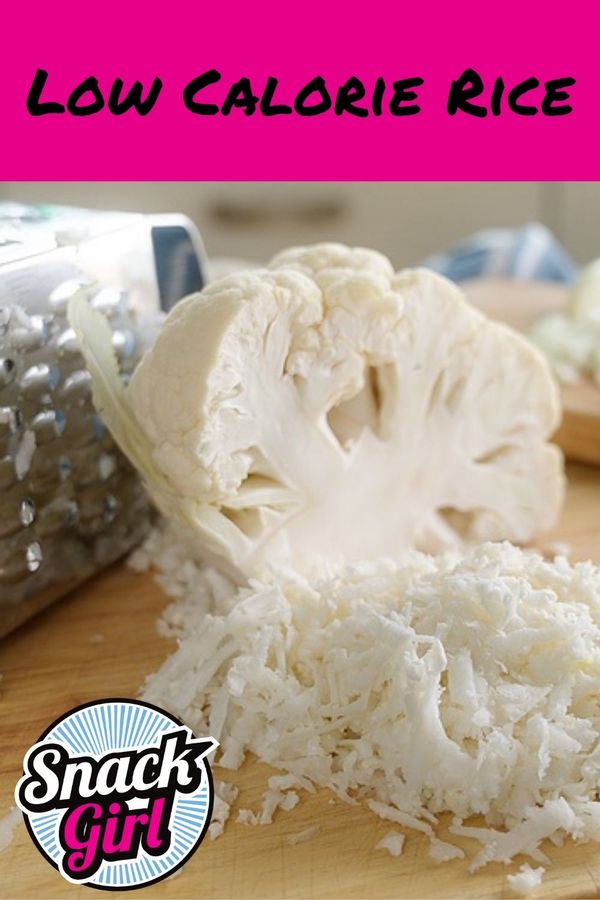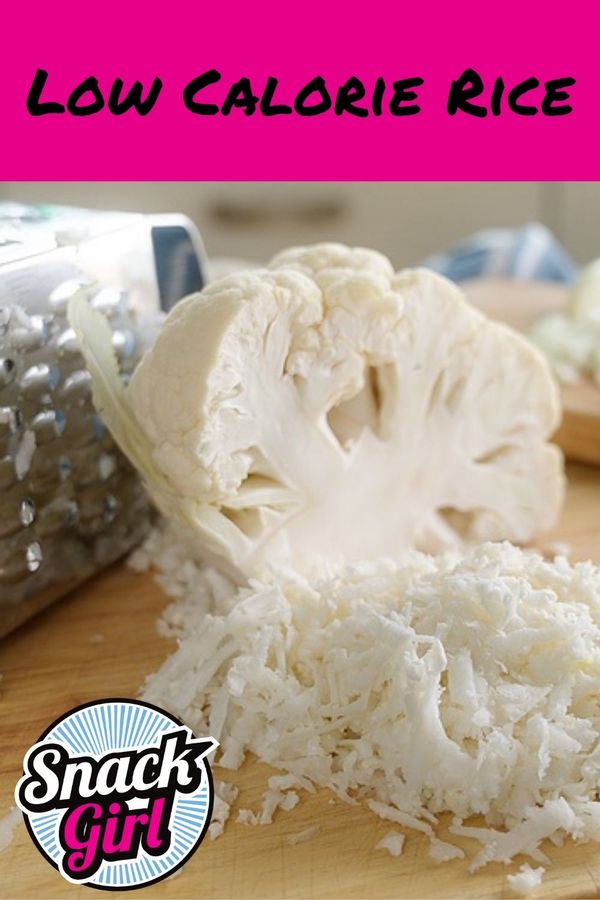 Low Calorie Rice Recipe
Makes 8 cups
Prep time: 10 min
Cook time: 6 min

Ingredients
1 head cauliflower

Instructions
Grate or chop the cauliflower into very small pieces the size of rice kernels. Heat cauliflower in a microwave proof bowl for 3 minutes and stir. Repeat until tender (6-8 minutes).
To cook on the stove, put the cauliflower in a saucepan with a 1/2 cup water in a covered pot. Heat to high and cook for three minutes (or until your desired consistency). Drain cauliflower when tender. Enjoy! Store in your fridge for up to one week.
Nutrition Facts
One cup: 25 calories, 0.1 g fat, 0 g saturated fat, 5.3 g carbohydrates, 2.4 g sugar, 2.0 g protein, 2.5 g fiber, 30 mg sodium, 0 Green, 0 Blue, 0 Purple WW SmartPts
Points values are calculated by Snack Girl and are provided for information only. See all Snack Girl Recipes
Other posts you might like:
---

What is the key to great tasting chili? (cocoa powder) Many would suggest that you put a lot of meat and sausage to make it delicious….
---

Hey, we all want to be beautiful. How about trying some brown rice to aid your efforts?...
---
---
Get Free Email Updates! Yes please!
---