Low Carb Tuna Melt
This low carb tuna melt will make you forget bread. Tuna melts use to be a staple in my college dorm. One cup mayonnaise, a little tuna, and say the word "green" and you had lunch!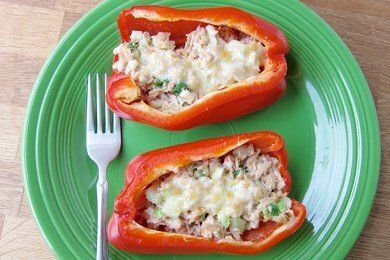 As you age, you learn a few things. For example, ketchup is not a vegetable and mayonnaise should be used sparingly. Does anyone else remember PBS featuring a song on "Drowning your food"? You can't taste the fish when it is swimming in mayo!
I happen to love fish and have written a couple posts about salmon – baked salmon with mustard and baked salmon and asparagus recipe – but I love the price and convenience of tuna packed in water. My pantry has a stack of cans ready to go when I run out of other food.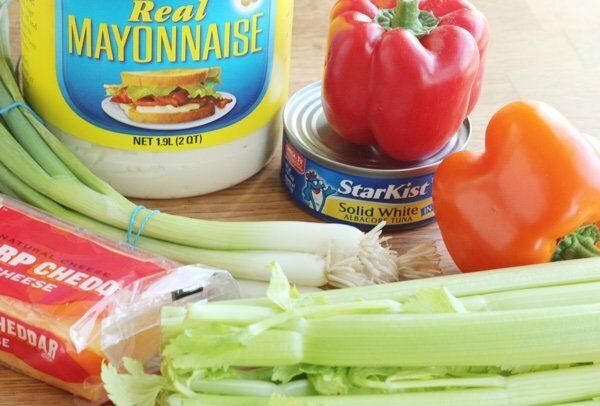 For this tuna melt, I have used only a tablespoon of mayonnaise. Some of you might be wondering why I don't use more of a light mayonnaise to make it creamier. I did buy and write about light mayonnaise and my conclusion was that it didn't taste very good.
Hellmann's used starch to thicken the product and it was just awful. I threw out the jar without finishing it. So, I made a new rule.
None of Snack Girl's recipes will have light mayonnaise as an ingredient. I don't care how many samples they send me - it is NOT going to happen.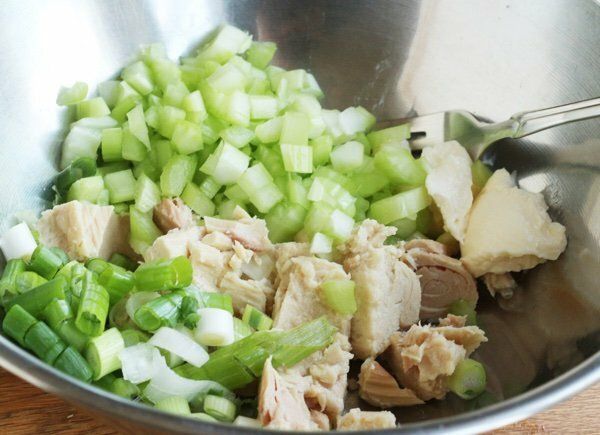 What is special about THIS tuna melt is that it is packed with protein, 43% of your daily value of vitamin A, 129% of your daily value of vitamin C, and 6% of your daily value of iron in ONE half of a bell pepper (gluten-free, too).
When you heat it under the broiler, you get a hot cheesy tuna taste and a warm crunchy sweet pepper taste. It is so fresh and lively that you won't miss the bread.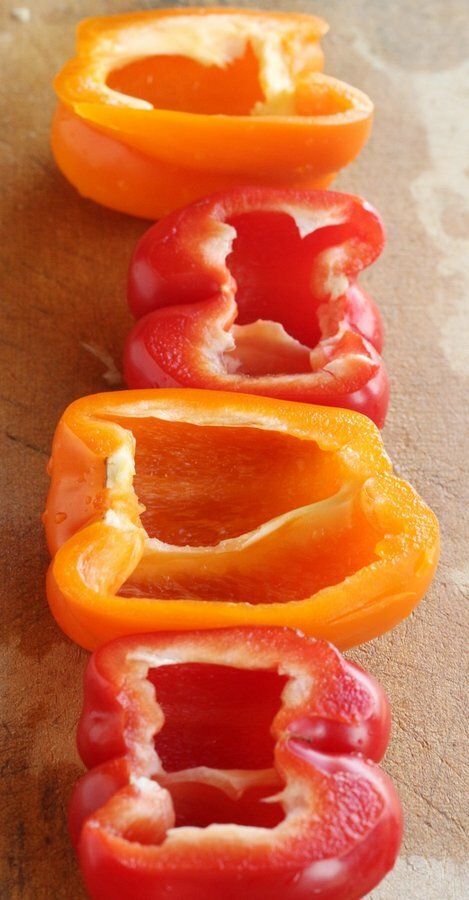 I had a few left over so I put them in a container for lunch the next day. These are great to bring to work and then heat up for about 20 seconds in a microwave (or eat them cold). You don't need a fork or knife - just grab them like a sandwich.
Red bell peppers can be expensive. I was able to find some for $2 per pound and I was psyched!
Have you lightened up a tuna melt? Please share.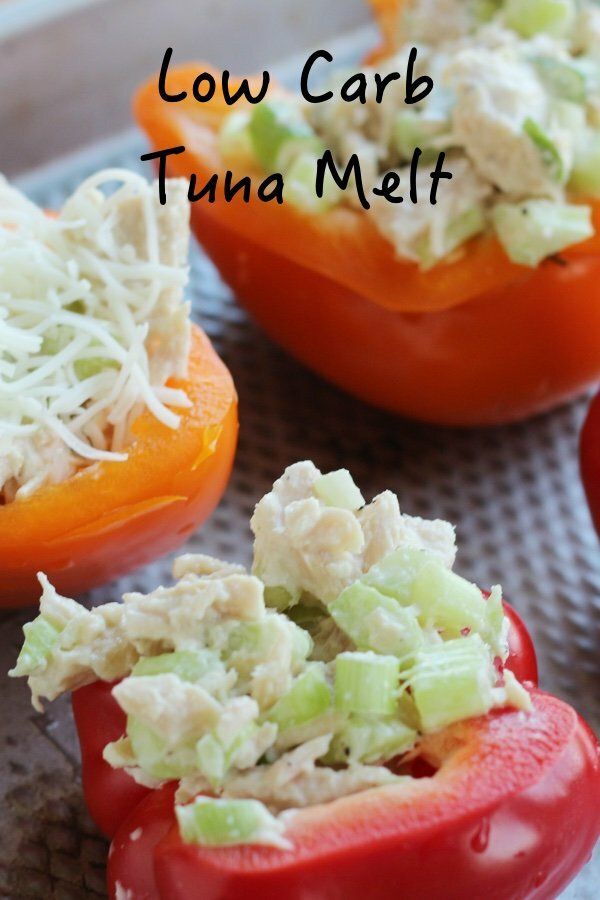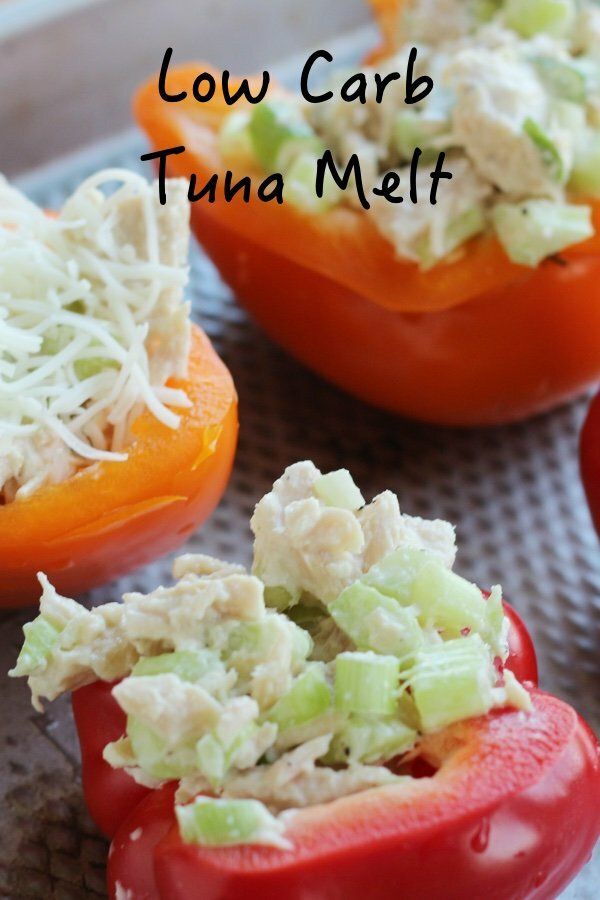 Lightest Tuna Melt Recipe
(makes 4)
Ingredients
5.0 ounce can tuna in water, drained
1 tablespoon mayonnaise
2 stalks celery, chopped
2 scallions, sliced
2 ounces cheddar cheese (four small slices)
2 red bell peppers, halved, core and seeds removed
salt and pepper to taste
Instructions
Mix tuna, mayonnaise, celery, and scallions in a small bowl. Add mixture to 1/2 red bell pepper and place a small slice of cheese on top. Heat broiler to high. Place peppers and roast under broiler for 3 minutes or until the cheese is melted. Enjoy!
Peppers can be stored in the refrigerator for three days.
Nutrition Facts
For one half bell pepper = 142 calories, 6.5 g fat, 3.4 sat fat, 5.4 g carbohydrates, 3.6 sugar, 14.9 g protein, 1.6 g fiber, 264 mg sodium, 3 Freestyle SmartPts
Points values are calculated by Snack Girl and are provided for information only. See all Snack Girl Recipes
Other posts you might like:
---

This baked salmon with mustard recipe will make fish night into something special.....
---

Do you like to get presents? How about opening baked salmon and asparagus?....
---
---
Get Free Email Updates! Yes please!
---