Low Sugar Tomato Sauce
How hard is it to find a low sugar tomato sauce? Well, I wouldn't say it is a walk in the park.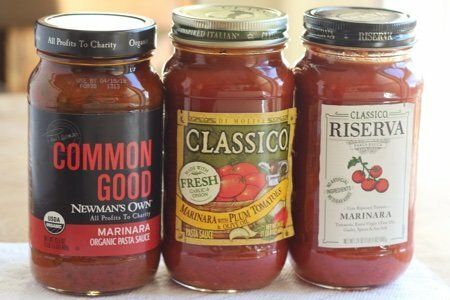 No, you have to stand in the aisle of you supermarket for a while looking at all the choices. How did we get so many? Yikes! I kinda wish food companies would stop creating all this stuff – chunky, farmstand, made with basil, homestyle, blah blah blah.
I was simply looking for a low amount of sugar. Tomato sauce (or pasta sauce) is going to have sugar in it because tomatoes have naturally occurring sugar in them. What I was looking for was no added sugar because I don't like my pasta sauce to be sweet. Also, I am cutting down on sugar and why eat it if I don't have to?
A lot has changed since I wrote The Best and The Worst Pasta Sauce. It seems like every brand has shifted their lines.
Most of the pasta sauces on the shelf had 7 grams to 10 grams of sugar for ½ cup of sauce. The flavor with the lowest amount of sugar is the "Marinara" type.
The only sauce that advertised "no sugar added" is the Classico Riserva" brand of sauces.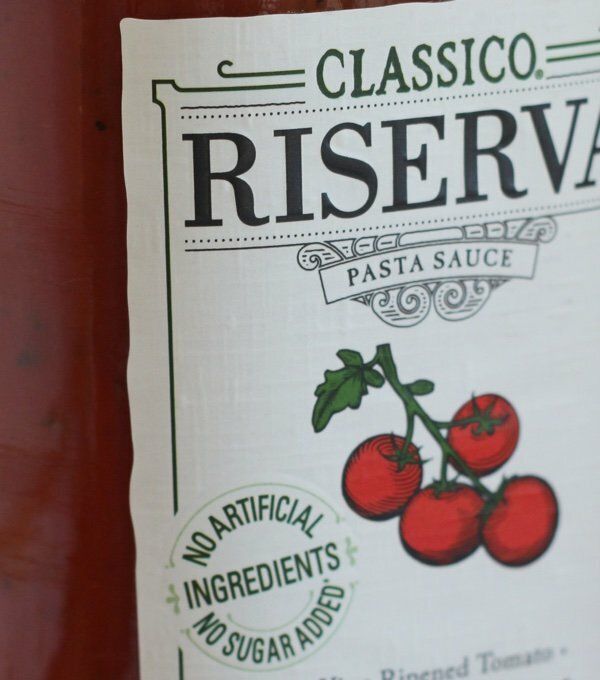 This is very interesting to me because it means that we have a benchmark for what to expect if no sugar is added – 5 grams of sugar per ½ cup. Here is the nutritional information for Classico Riserva Marinara sauce:
80 calories, 4 g fat, 0.5 g saturated fat, 8 g carbohydrates, 5.0 g sugar, 2.0 g protein, 2 g fiber, 420 mg sodium, 3 SmartPts
I was amazed at the ingredients list which was very "clean" – tomatoes, olive oil, garlic, salt, and spices. Way to go Classico! But, you have to pay for no sugar added – this jar was $4.99
I purchased the other Classico because it only contained 6 grams of sugar per serving and was $3.19. Here are the nutrition facts for ½ cup of Marinara with plum tomatoes and olive oil.
70 calories, 2.5 g fat, 0 g saturated fat, 10 g carbohydrates, 6 g sugar, 2 g protein, 2 g fiber, 430 mg sodium, 3 SmartPts
The ingredients started with water and tomato paste. Yuck! It definitely doesn't sound as good as the Riserva line. It looks like you get what you pay for in this arena.
Finally, I bought Common Good by Newman's Own because it had the LEAST amount of sugar of any sauce on the shelf – 4 grams!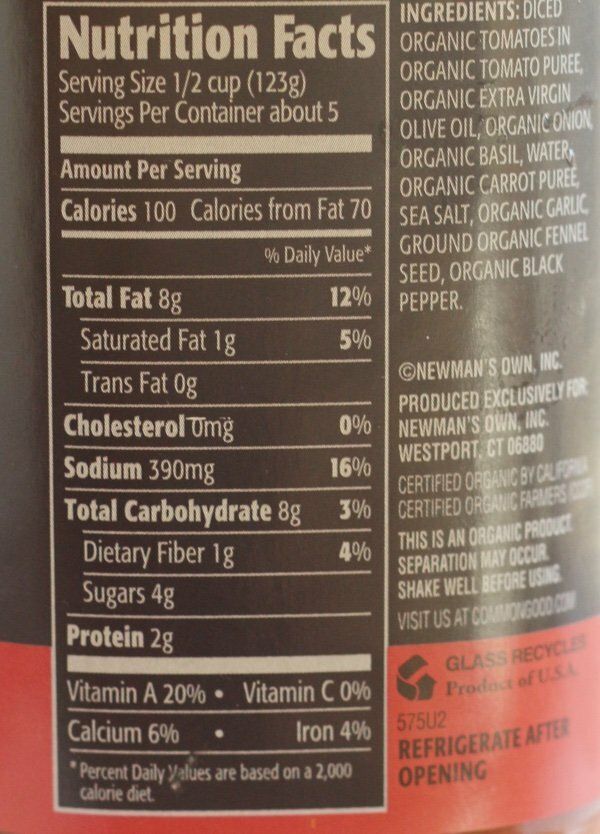 This pasta sauce is organic so they charge a premium of $5.99 for the jar. This sauce also had twice as much fat as the other brands with 8 grams (versus 4 grams and 2.5 grams). Wow! (This brand has 4 SmartPts per serving).
The ingredient list here is what you would expect if you made it yourself.
The Taste Test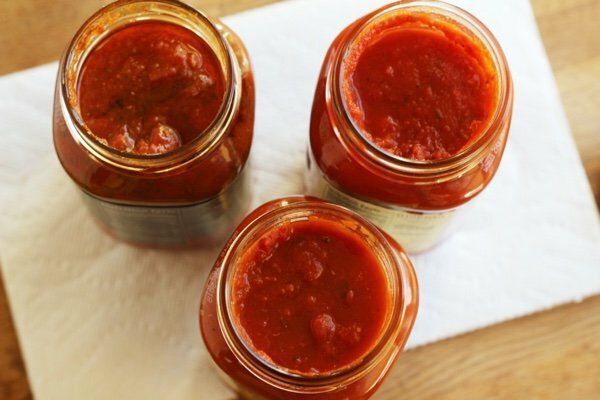 For me, the low sugar issue is going to come down to taste. I HATE sweet tomato sauce on my pasta. To me, it tastes like ketchup if I can detect added sugar.
I tasted all three of these a couple of times and I would say that they are all fine. But, I liked them in order of most expensive to least expensive:
Newman's Common Ground – This was hearty and a little dark. I could not taste any sweetness and I found myself wanting to continue to spoon it I my mouth –very flavorful. I would buy this again.
Classico Riserva – This tasted salty to me but not sweet. The texture was not chunky (which I like) but the flavor wasn't as deep as Common Good.
Classico – This was okay. I would eat it but not love it. I did find it a little flat and also salty.
My opinions may not be relevant to you as everyone seems to taste things a bit differently.
I am going to try Common Good with my new zoodles. Check out How to Make Zoodles for a fun zoodle lesson.
What is your favorite tomato sauce? Have you found one with low sugar?