One Sweet Reason To Avoid Artificial Sweeteners
Artificial sweeteners make it possible to eat or drink something and have it taste sweet without the calories. They serve a purpose for diabetics and dieters. Snack-Girl has been asked many times which one she recommends.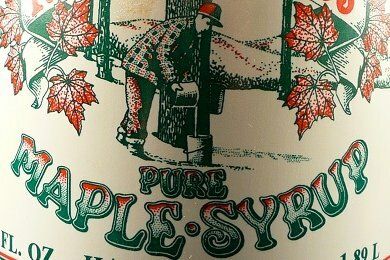 and I never have known what to say. Until today!
Stevia, aspartame, sucralose, etc. offer you sweetness, but nothing else (except zero calories).
What if you could have a sweetener that also gave you zinc and manganese?
For a mere 17 calories a teaspoon, you can have maple syrup. And, get this, it is nutritious! Not the same way an apple is nutritious - but much better than table sugar.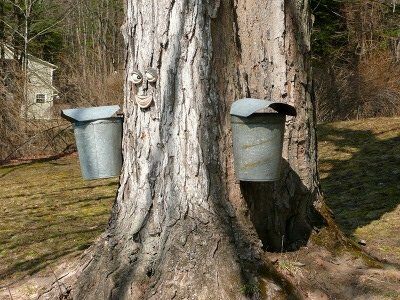 I found out about this miracle sugar here in Massachusetts. A sign that Spring has arrived is that the "sugar shacks" start production. The cold nights and the warm days make the sap run out of the trees into buckets.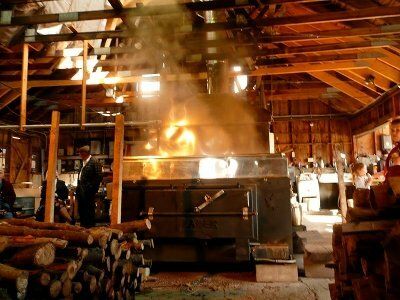 Here is a photo of the inside of a sugar shack. The buckets of sap are dumped into this large metal boiler. This is a tank that is heated with sustainable wood, and boils the sap from the maple tree. It takes 40 gallons of sap to make one gallon of maple syrup. They boil it down and then bottle it and that is it!
The first people to figure out how to harvest and process the sap were the Native Americans - and nothing (except the size of the operation) has really changed from their methods.
What I love about maple syrup is the minimal processing. It isn't refined like cane sugar. The process is simple and it yields an amazing product.
Hell, I'd take a bath in the stuff if they'd let me :)
At any rate, it is a natural product, most of it made by hand, and it is truly special. It is just "boiled tree juice" and when you are looking for a way to sweeten your food, I think it is a great choice.
Maple syrup gives you nutrients for your calories, which is very rare in a sweetener.
And, finally, if you didn't see: Three Reasons to Rethink that Diet Coke You're About to Drink - give it a read. In the article, sucralose is discussed as a potential inhibitor to weight loss.
Do you like maple syrup? Please share below.
Want to read about more snacks?
DIY Cereal For A Healthy Snack
A Dangerous Combination, Like Teenagers and Alcohol
Beyond Hard Boiled Eggs