Mexican Quinoa Recipe
This Mexican quinoa recipe will change your mind about quinoa.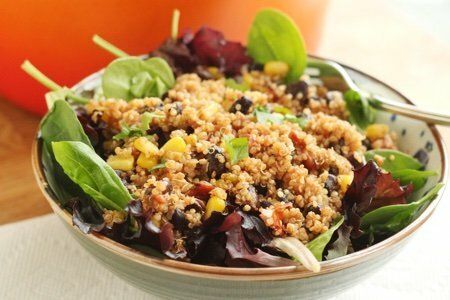 For example, you may think quinoa (pronounced KEENwah) is not for you because it looks weird. Yes, it looks weird but you can use other things that look good like beans, corns, and tomatoes to make it more palatable.
I used tomatoes, celery, and carrots in my slow cooker quinoa veggie chicken soup and it looked pretty good.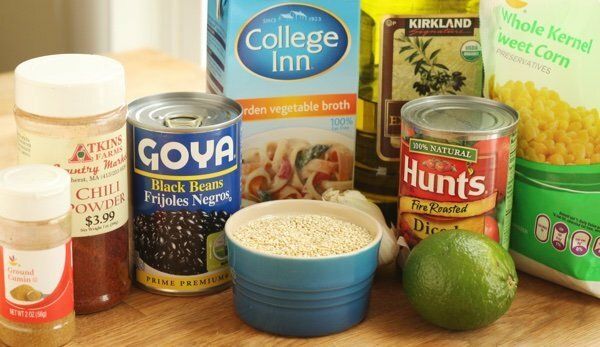 You might also think it tastes like dirt. I know what you mean and I advise rinsing it before you cook it so it is more flavorless than dirtlike.
I have found that mixing it with spices and flavorful foods turn it from bland bizarre food into a super food. Check out my healthy stuffed acorn squash which includes ginger, cinnamon, and cranberries = yum!
Or you might think that you will hate it. But, quinoa is a risk worth taking as it is packed with protein and SO easy to cook. It is easier than rice and a little faster.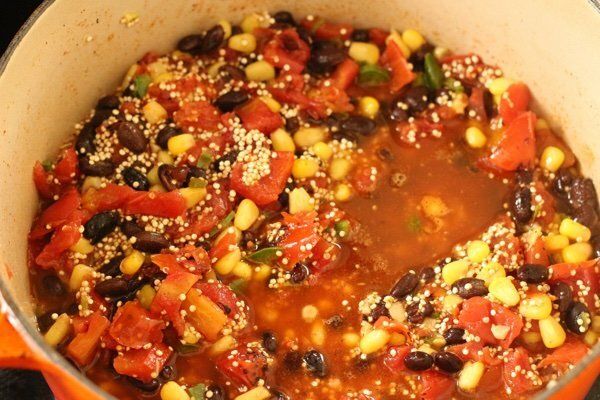 Look at how colorful you can make it! Once you get used to it, you will find it is comfort food.
It has taken me years and I don't like quinoa in every dish – but I have become a quinoa fan. Right now, because of my high cholesterol diagnosis – this dish is my go to for lunch or a snack. Mexican quinoa is my replacement for meat chili.
I layer it on some pre-washed mixed greens and hit it with my favorite hot sauce and lime. You really can't go wrong with this. It is whole grain, no sugar is added, and it is packed with nutrients.
Be aware that jalapenos really range in spiciness. I always taste mine (a little bit) to determine how much to use. Sometimes, I use the whole thing and sometimes I use half.
If you find this is too bland, add more chili powder and cumin. I hope you love this recipe!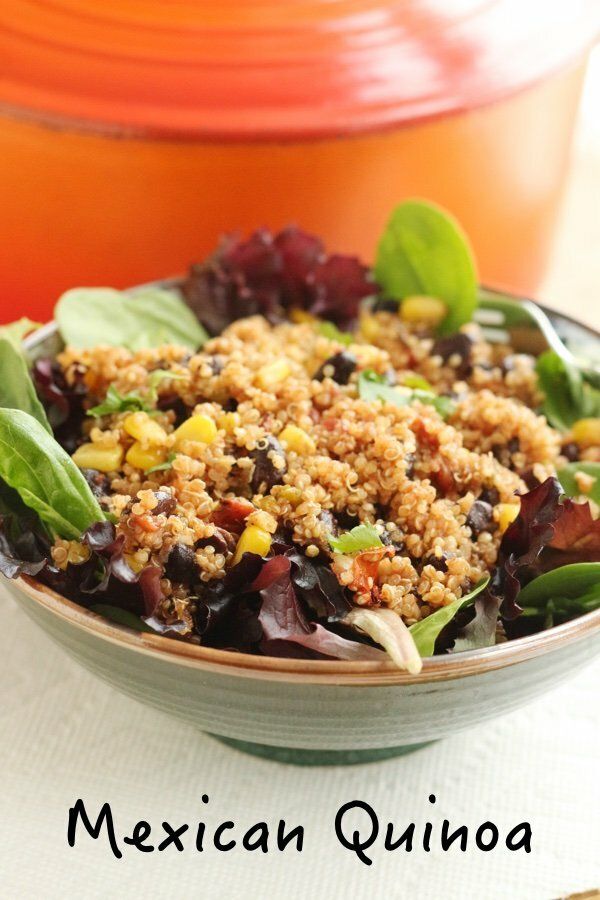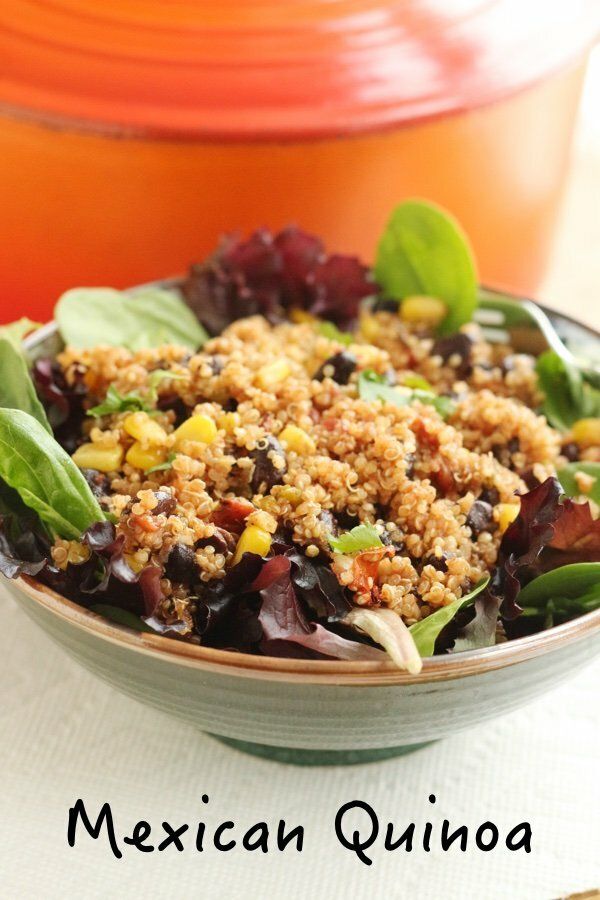 Mexican Quinoa Recipe
Makes 6 servings
Ingredients
2 teaspoons extra virgin olive oil
2 cloves garlic, peeled and minced
1 jalapeno, seeds removed, minced
1 cup quinoa, rinsed
1 cup vegetable broth
1-15 ounce can black beans, drained and rinsed
1-14.5 ounce can fire-roasted diced tomatoes with juice
1 cup frozen corn kernels
1 tablespoon chili powder
2 teaspoons cumin
salt and pepper to taste
Instructions
diced avocado, fresh lime juice, and chopped fresh cilantro (optional garnishes)
Heat olive oil in a large sauce pan and saute garlic and jalapeno for one minute. Add quinoa, vegetable broth, beans, tomatoes with juice, corn, chili powder, and cumin and season with salt and pepper. Bring to a boil, cover, and simmer until quinoa is cooked – about 15 minutes. Add optional garnishes and enjoy immediately or store for later consumption.
Nutrition Facts
Without garnishes one serving is 202 calories, 4.1 g fat, 0.6 g saturated fat, 33.4 g carbohydrates, 3.2 g sugar, 9.1 g protein, 6.5 g fiber, 309 mg sodium, 4 Freestyle SmartPts
Points values are calculated by Snack Girl and are provided for information only. See all Snack Girl Recipes
Other posts you might like:
---

Using quinoa instead of pasta in soup is a great way to introduce more protein....
---

Stuffing squash should be an easy win for the healthy crowd....
---
---
Get Free Email Updates! Yes please!
---