New Weight Watchers Program?
Guess what? Weight Watchers is going to announce a new program. How do I know?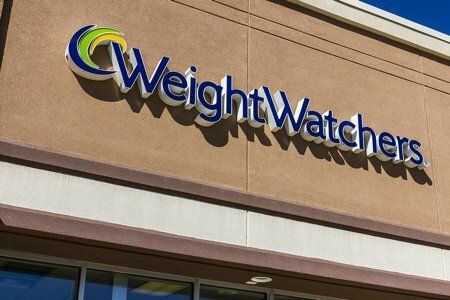 UPDATE 12/03/2017 - CHECK OUT MY POST Weight Watchers New Program: Freestyle FOR THE LATEST ON THE NEW PROGRAM.
Every couple of years, they change things and they are due for a tweak or a major overhaul. I have been getting e-mails from readers asking me if I know what is up and I will tell you right now that Weight Watchers has not briefed me.
But, I have heard some rumors so since no one will die if I share them – here I go.
Weight Watchers Fresh – Taking a page from Jenny Craig, WW may introduce meals to help their members stay on track if they don't have time to cook. If these are packed with vegetables and are tasty – I think this is a great idea!!

There may be a new formula and no more Smart Points – perhaps they will call it Smarter Points but I know everyone who has books, calculators, and experience with Smart Points is going to be seriously annoyed (count me in that group).

More zero point foods! I hear it could be protein in this group like chicken breast. Hurray!

It will be called Weight Watchers Freestyle (I guess this means that you will feel free and have style).

You may be able to roll over points that you haven't used from one day to another (that sounds like a good idea if you are saving up for a party or something).

I have written so much about WW through the years. Check out Weight Watchers Review and Weight Watchers New for 2017? for my latest posts and comments like this one from Dolly:
Weight Watchers in my opinion is great. I joined about 6 years ago lost about 20 pounds without feeling deprived. Decided I could do it on my own. Did fine for awhile but now I am 30 pounds heavier so I finally decided it was time to go back to what works. SP is a little bit different from PPs but definitely doable. I've lost almost 10 pounds in 3 weeks without feeling deprived.
Some people still like Points Plus (PP) more than Smart Points. I know members were hoping for a choice between the two programs.
I do think it is bad juju to make everyone buy new tools every couple of years to do the NEW program. Seems like if you were on SmartPoints they should give you everything to make SMARTER Points work for you.
Ahh well.
UPDATE 11/15/17 - CHECK OUT MY POST New Weight Watchers Flex FOR THE LATEST ON THE NEW PROGRAM.
Have any of you heard about changes for 2018 Weight Watchers? Please share.
Other posts you might like:
---

This website has become a place for people to discuss Weight Watchers and whether it works for them – especially Smart Points.
---

Every couple of years, Weight Watchers revamps its program to include the latest in nutrition research....
---