Not Losing Weight on Weight Watchers Freestyle
Are you not losing weight on Weight Watchers Freestyle? I hear you!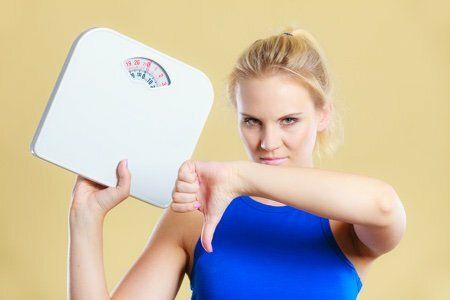 UPDATE WW CHANGES 2020: New WW Changes 2020
Weight Watchers Freestyle was implemented back in December and it replaced a very popular Smart Points program. Members are now getting a grip on how they are faring on the new program.
My post New Weight Watchers Freestyle Review: Hate or Love? has over 400 comments and I have received countless messages in my inbox about Freestyle.
First, if you are on any program and not losing weight – your experience is very frustrating. I know that Weight Watchers Freestyle takes dedication, cooking, and time. If the scale is staying the same or even going up (yikes!) – I feel for you as do many of Snack Girl readers.
We all want to move the numbers and/or get healthy on this website. Weight Watchers isn't going to tell you that the program doesn't work for you because then they would have to give you your money back. They are going to tell you that you aren't working the program.
But, it is very possible that this is not the program for you. The best diet is the one that works for you and if you aren't losing weight on Freestyle (and you gave it a couple of months) – this probably isn't the diet for you.
Here is a common complaint from Julie:
I hate the plan so much I quit. I was on a roll last year - had lost almost 35lbs and then they changed the program. I am not a big meat eater and am so sick of eggs I could scream. I find the plan way to restrictive and it's a lie that you can eat out and have anything you want. You can eat out if you starve yourself all day and then have two bites of anything high calorie as your "eating out"
Here is a member, Kelley, who loves it:
I'm in the "love it" camp. I'm never hungry, usually have rollovers, and usually save up all my weeklies for a nice big restaurant meal. I tried Weight Watchers years ago and was constantly hungry, hated the meetings with a passion, was bored with what I could eat, and I quit after losing 10 lbs. Now I've lost almost 30 lbs since February. Love this diet.
Their experiences are so different! I attribute their success on the program to Kelley and Julie being distinct people. We all have our preferences, metabolisms, and roadblocks. Some people really have trouble with zero point foods as they overeat them - and others find the zero point foods easier.
I think that if you aren't losing weight on Weight Watchers Freestyle after 3 months – it is time to take what you have learned and move on to a new strategy. Some people have been going back to Smart Points and some have been using My Fitness Pal or Lose it!.
There is an iTrackBites App for those who want to continue with Smart Points.
I think if Weight Watchers was smart – they would allow people to continue with the program that was working for them. This way, they could keep those members and include options for different people.
Yes, Freestyle, might be the best diet from an empirical standpoint but we are not all numbers!
Are you not losing weight on Weight Watchers Freestyle? Please share your experiences in the comment section.
---
Other posts you might like:
---

The new Weight Watchers Freestyle program has about a month to simmer and now it is time for a review.....
---