Pumpkin Angel Food Cake Recipe
This pumpkin angel food cake recipe is great for the Weight Watchers' crowd and the lazy crowd.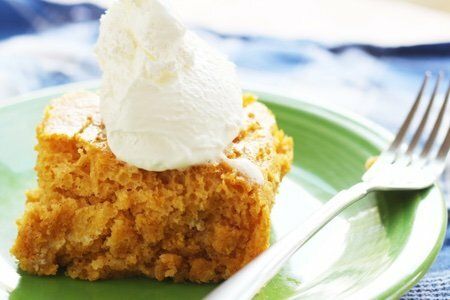 I don't believe there is a Weight Watchers' lazy crowd because it is a ton of work to change your diet and lifestyle – hang in there, buddies!
A slice of this cake is only 4 SmartPoints and takes just 3 ingredients (4 if you count water).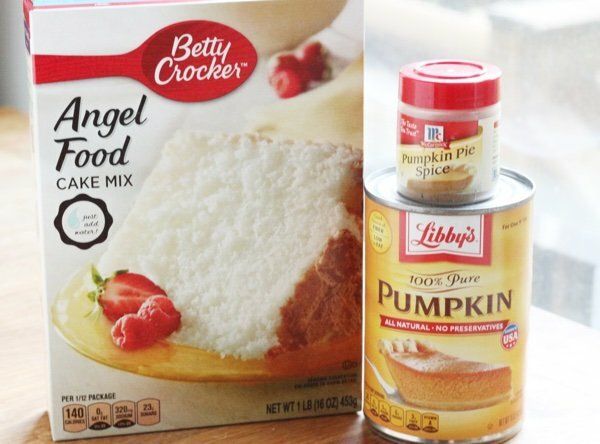 The best part is that you will be using pumpkin spice which is very hip right about now. Every year, I go down the pumpkin spice path with a number of recipes. Last year, I shared pumpkin spiced muffins and a pumpkin spiced smoothie.
It is fun to buy cans of pumpkin and dream about what you can do with them because pumpkin is inexpensive, low in calories, and is considered a fruit. Fruit is easy to work with as compared with let's say – beets – which no one wants to eat.
You can find the pumpkin in the baking section of your supermarket with the canned cherry and apple pie filling. I kept looking for it next to the other canned vegetables and fruit but, alas, it is considered a baking item.
After doing this job since 2009, I could write a book about how to find ingredients in a grocery store. It seems like every time I go, I have to find something new and it drives me bonkers.
It would be cool to have an app that would scan my terrible handwritten grocery list and then shows me which aisles and shelves my food is in.
Never going to happen.
The pumpkin spice works in angel food cake because on its own angel food cake doesn't have a lot of flavor. My kids LOVED this and I loved that it was only 92 calories for a slice.
I thought this was great served with a little whipped cream and a coffee.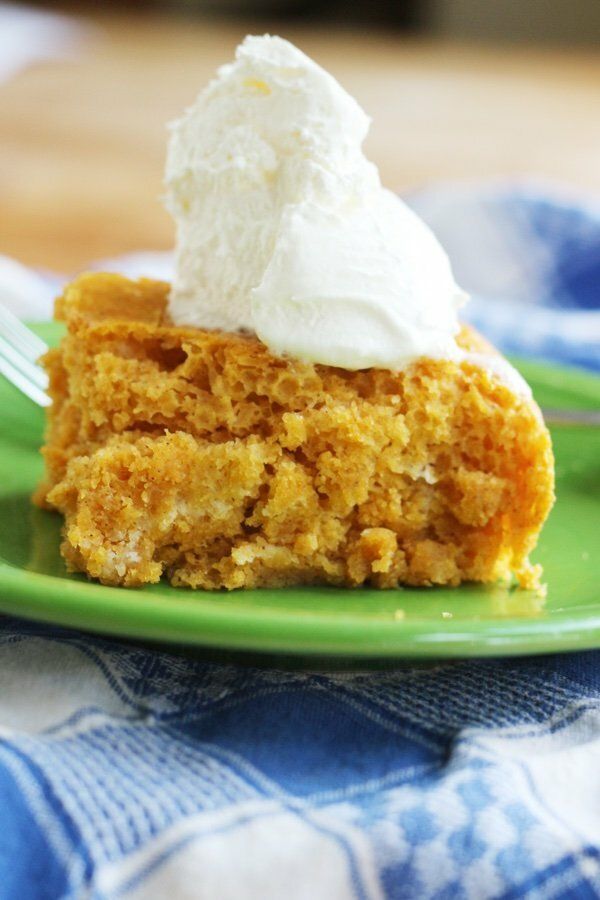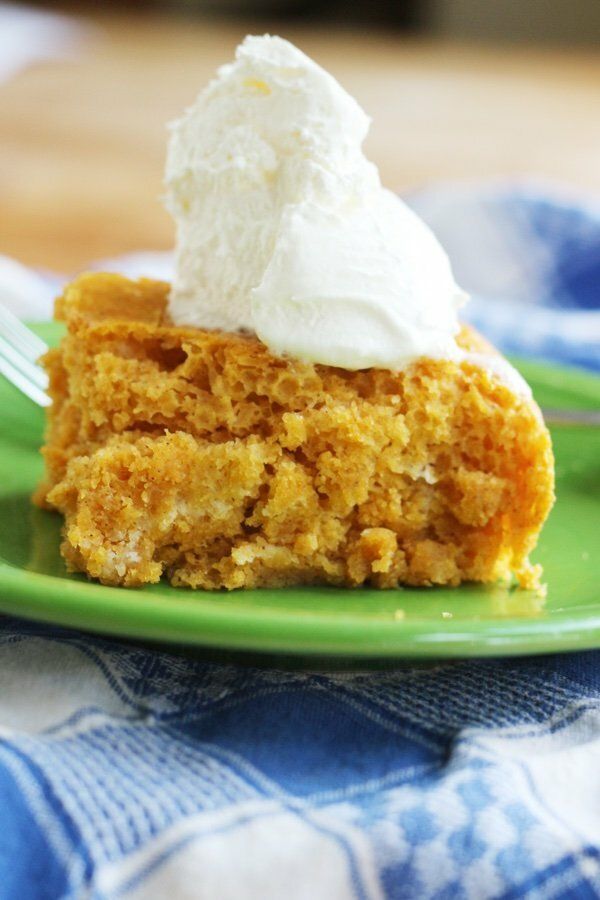 Pumpkin Angel Food Cake
Makes 16 slices
Prep time: 5 min
Cook time: 25 min
Total time: 30 min
Ingredients
1 (16 oz) package angel food cake mix
1 cup water
1 (15 oz) can pumpkin puree
2 teaspoons pumpkin spice (more or less to taste)
Instructions
Heat oven to 350 degrees and lightly grease a 9x13 glass baking dish. Beat the water into angel food cake mix for 1 minute using a whisk. Fold in pumpkin and pumpkin spice and spread in prepared dish. Bake for 20-25 minutes until the center has set.
Cool completely before serving. This can be frozen.
Nutrition Facts
One slice is 92 calories, 0.2 g fat, 0.0 g saturated fat, 21.0 g carbohydrates, 10.6 g sugar, 2.2 g protein, 0.9 g fiber, 164 mg sodium, 4 SmartPts
Points values are calculated by Snack Girl and are provided for information only. See all Snack Girl Recipes
Other posts you might like:
---

I am not immune to the "pumpkin spice bandwagon". Did I notice the PSL at Starbucks? Why yes I did....
---

Put down the Starbucks PSL and pick this up....
---
---
Get Free Email Updates! Yes please!
---