Pumpkin Spice Muffins
I am not immune to the "pumpkin spice bandwagon". Did I notice the PSL at Starbucks? Why yes I did.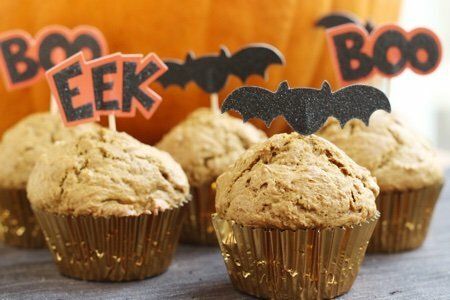 Did I have one? Yes and no. I had a sip of my daughter's drink and realized that is was a bit too sweet for me. Yes!
These muffins are a treat – and would be an even better treat with ½ cup of chocolate chips added (please do it).
I made these healthier than cupcakes by using whole wheat flour and pumpkin but these are not as healthy as some of my other muffin options because they have about 5 grams more sugar per muffin than is ideal (about 1 teaspoon). I tried reducing the sugar amount but they came out tasteless.
The other hint would be to make them smaller. These turned out to be GIGANTIC when I wasn't looking.
I dressed them up like a cupcake so that the kids would not notice they were lacking frosting and the complete fluffiness of an all white flour baked good.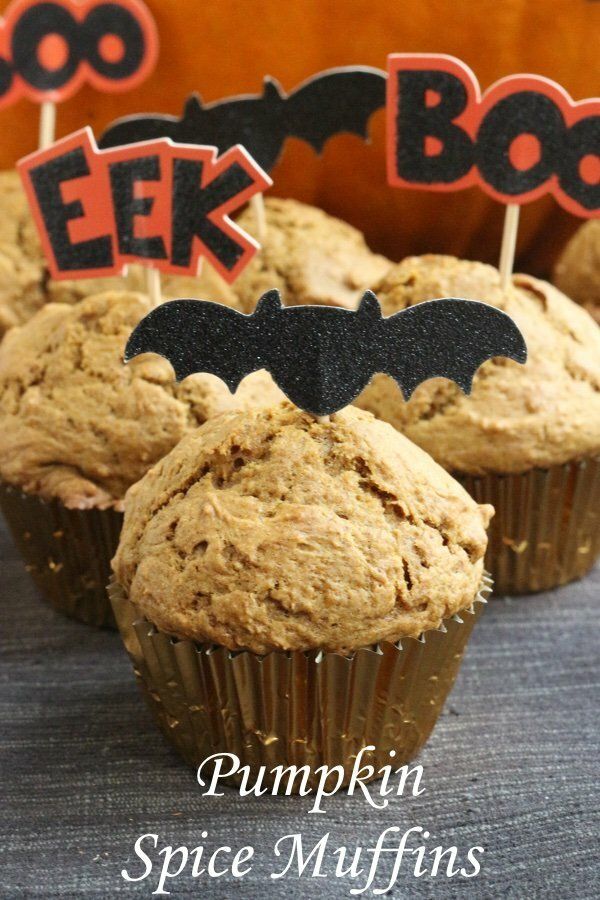 What is your favorite pumpkin spiced treat?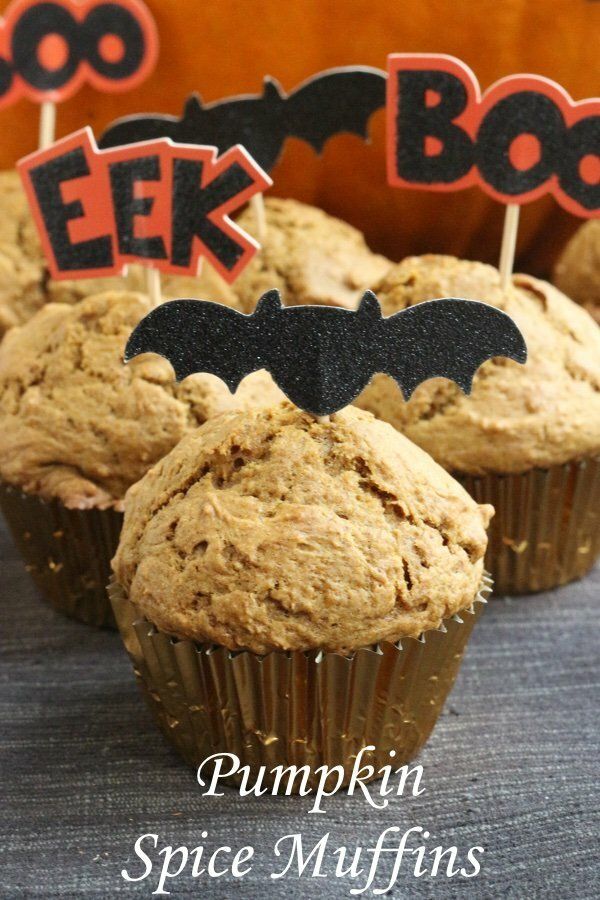 Pumpkin Spiced Muffins

Makes 12 Large Muffins or 18 Medium Muffins

Ingredients
1 cup all-purpose flour
1 cup white whole wheat flour
1 teaspoon baking soda
¼ teaspoon salt
1 tablespoon plus one teaspoon pumpkin pie spice
¾ cup packed dark brown sugar
¼ cup unsalted butter, melted
2 large eggs
¾ cup milk (low fat, almond, soy, etc.)
1 cup canned pumpkin
1 teaspoon vanilla extract

Instructions
Preheat oven to 400 F and line a muffin tin liners for 12 muffins. In a large bowl, mix together all-purpose flour, whole wheat flour, baking soda, salt, pumpkin pie spice, and brown sugar. In a medium bowl whisk together butter, eggs, milk, pumpkin, and vanilla extract until well blended.
Add liquid mixture to dry mixture and stir until combined. The batter will be very thick. Add batter to muffin cups and fill almost to the top. Bake for 18 minutes or until a knife inserted into the center of the muffin comes out clean.
Nutrition Facts
For one large muffin = 178 calories, 5.3 g fat, 2.9 g saturated fat, 29.4 g carbohydrates, 13.8 g sugar, 4.2 g protein, 1.9 g fiber, 202 mg sodium, 5 Points+
Points values are calculated by Snack Girl and are provided for information only. See all Snack Girl Recipes
Other posts you might like:
---

This lovely gingerbread includes only four ingredients.
---

Last week, I introduced Fall with a no bake pumpkin oatmeal cookie. But, I had a problem....
---
---
Get Free Email Updates! Yes please!
---