Pumpkin Chia Seed Pudding
This pumpkin chia seed pudding was inspired by pumpkin pie and a mistake.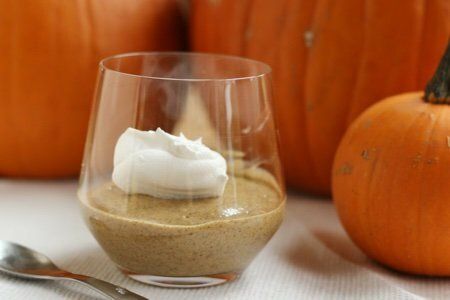 My mistake was purchasing about a ton of chia seeds because I forgot that I already had them. Do you do that? Buy stuff, get home, and slap yourself on the head when you realize you already have the ingredient.
It is an occupational hazard for a food blogger.
I have been working with chia on and off – my chia seed chocolate pudding recipe is a big hit because it tastes like the real thing. My overnight oatmeal with chia seeds is also pretty good – I find it very filling.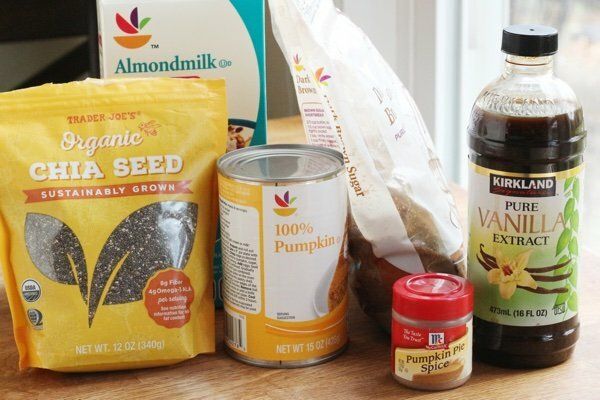 The idea here is to recreate pumpkin pie in your blender without cream or eggs. Can you do it? Yes. Will it taste just like pumpkin pie? No.
But, it is packed with calcium, iron, fiber, manganese, magnesium, selenium, and vitamin B6 and pumpkin pie can't touch that.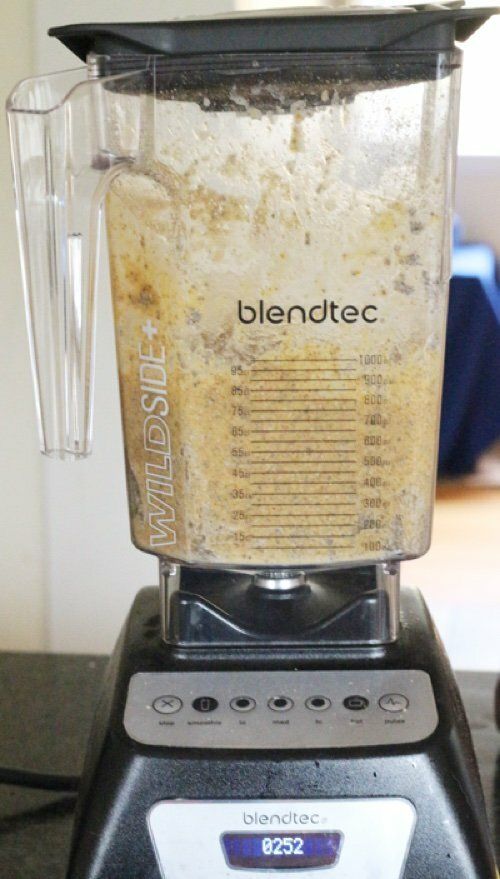 I used my Blendtec to make this so that the chia seeds were pulverized. My kids notice the seeds if I don't try to make them into dust - then they complain. You can use any powerful grinder to do this (you might have a spice grinder).
There is a big argument over which blender is the best – Blendtec, Vitamix, or Ninja. I bought mine at Costco so that if it conked out on me – I could bring it back. You gotta love Costco's return policy.
This pudding was really delicious with a little whipped cream on it. My son (always the tough one) didn't love it but my daughter asked for more. I found that a little bit of this went a long way and I only ate about ¼ cup and was satisfied (I took my time eating it).
I noticed that they now sell chia pudding in the supermarket. Can you believe it? People must love the stuff.
Have you tried to use chia seeds to make pudding? How did it turn out?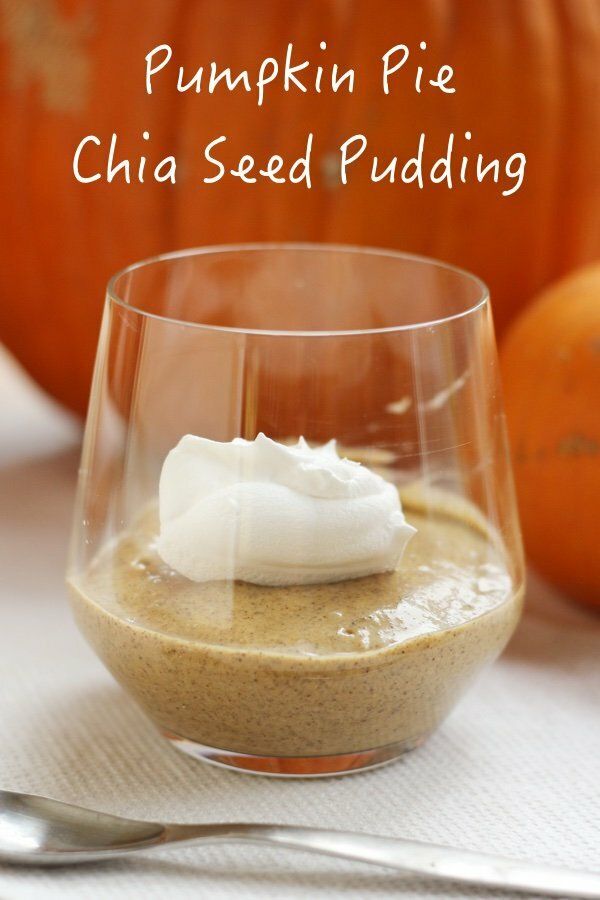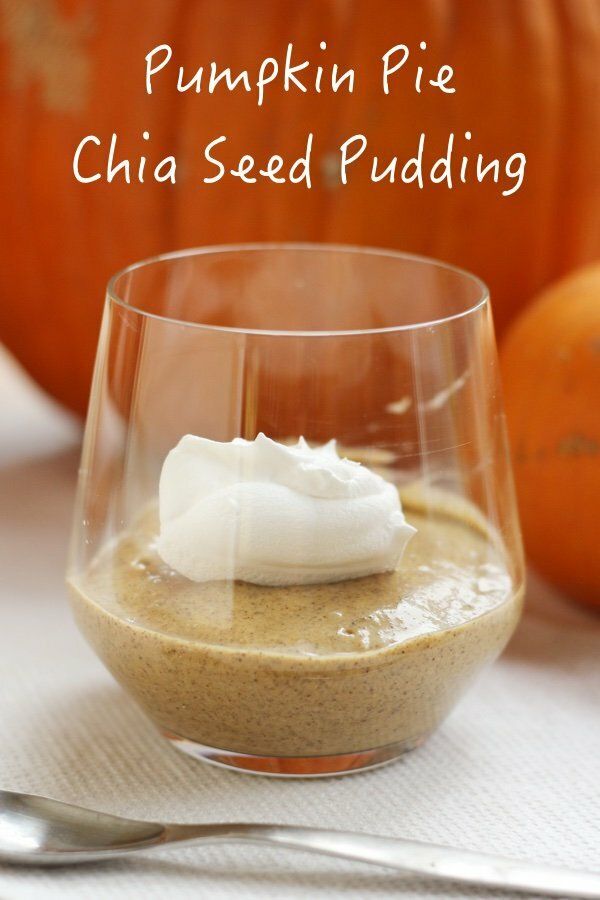 Pumpkin Chia Seed Pudding Recipe
Makes 8 servings
Ingredients
½ cup chia seeds
1 cup almond milk
1 cup canned pureed pumpkin
3 tablespoons brown sugar
3 teaspoons pumpkin pie spice
1 teaspoon vanilla
Instructions
Pulverize chia seeds as much as possible. Add almond milk, pumpkin, sugar, pumpkin pie spice and vanilla and blend until smooth. Serve immediately or refrigerate for later.
Nutrition Facts
For one serving about 1/3 cup = 161 calories, 8 g fat, 2.0 g saturated fat, 13 g carbohydrates, 5.4 g sugar, 4.3 g protein, 4.6 g fiber, 7 mg sodium, 6 SmartPts
Points values are calculated by Snack Girl and are provided for information only. See all Snack Girl Recipes
---
$349.99 Buy on Amazon.com
As an Amazon Associate I earn from qualifying purchases.
---
Other posts you might like:
---

This chia seed chocolate pudding recipe is for those who want to dip their toes in the chia seed pool. About 4 years ago, I wondered why anyone would use chia seeds for anything.
---

Making overnight oatmeal with chia seeds is a wonderful way to support your healthy breakfast goals....
---
---
Get Free Email Updates! Yes please!
---