The Easiest Way to Eat the Rainbow (Carrots)
I'm sure you have heard the phrase "eat the rainbow". Why not try rainbow carrots?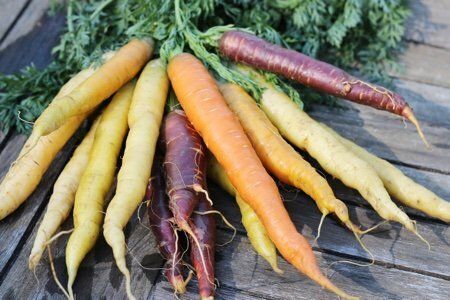 I fell instantly in love with these carrots when I stopped at a Atlas Farm near my town. I wasn't looking for carrots (I was actually looking for coffee), but when I saw them – I knew.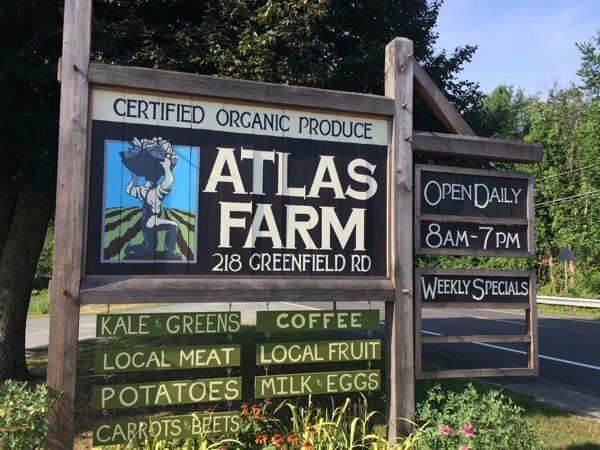 These carrots are coming home with me. I am one of those sad people who has never had a carrot colored anything but bright orange – and here was my chance.
I know that roasted carrots is usually a recipe for fall or Thanksgiving but that didn't stop me from buying them and showing them to my postal worker buddy (who was AMAZED).
Unlike my recipe for sautéed green beans and garlic (green) or my smoky roasted chickpeas (brown), these carrots gave me the opportunity to eat purple, orange, yellow – all in one meal!
You don't have to sell these carrots to your family because they look so vibrant. I told my kids that they looked like candy (though they didn't buy it).
I decided to roast them because I love how the sweetness of the carrots is enhanced by the time in the oven.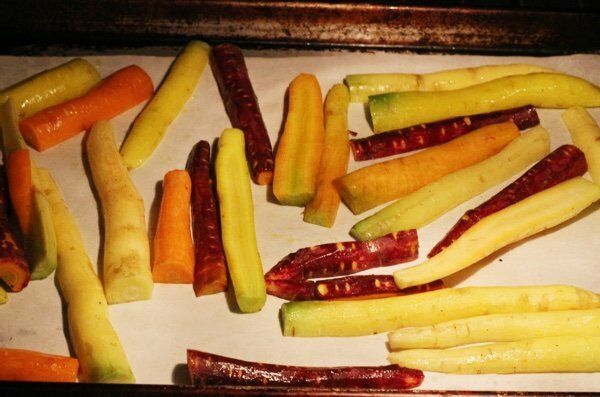 Yes, they were as good as I imagined they would be. I ate them with my fingers when no-one was looking and marveled at their beauty.
It is so much easier to eat healthy when the vegetable is stunning. I hope I find them again a bit closer to me!
Have you ever been inspired by produce? Please share.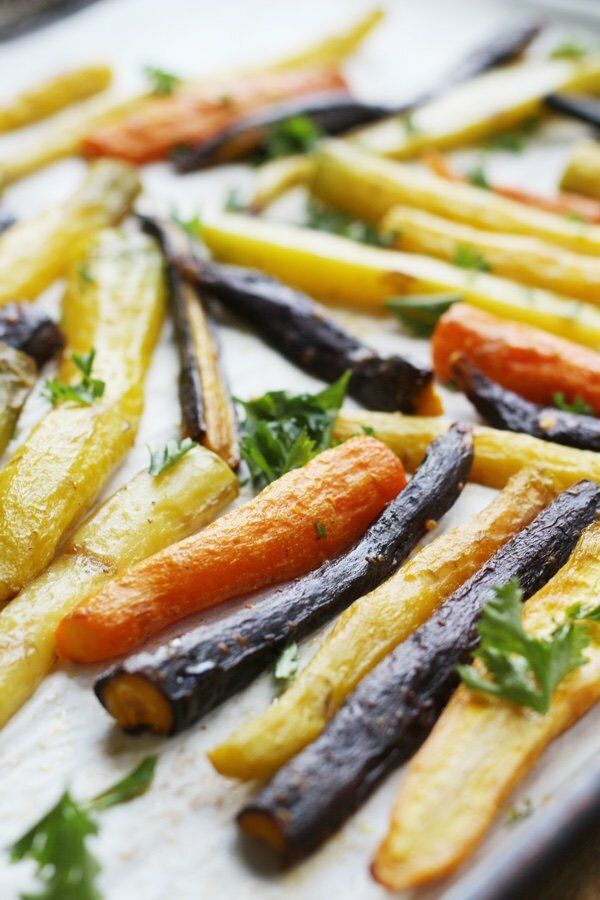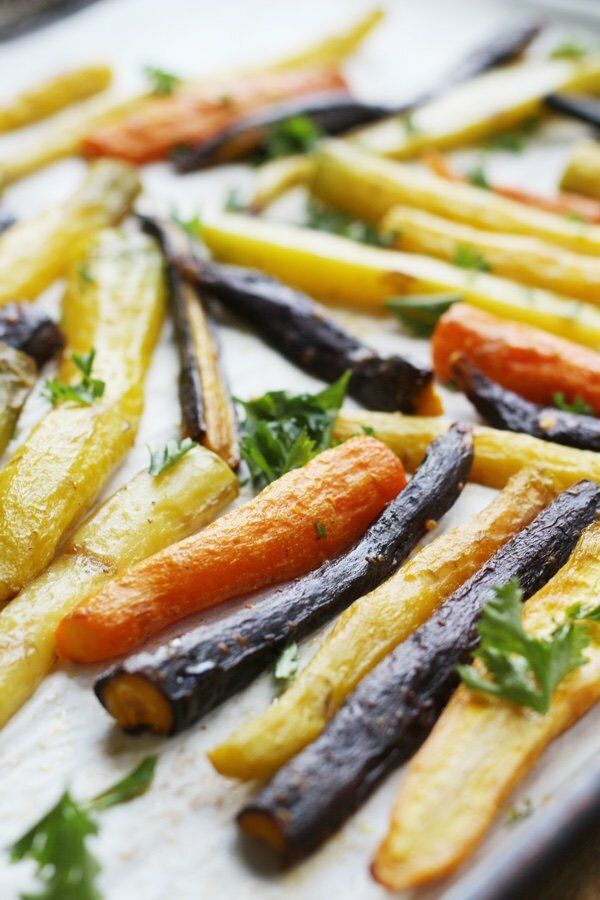 Roasted Rainbow Carrots Recipe

Makes 4 servings

Ingredients
1 pound rainbow carrots, peeled
1 tablespoon olive oil
salt and pepper to taste

Instructions
Heat oven to 400 F. Line a rimmed baking sheet with parchment paper. Slice the carrots in half, lengthwise, and toss on baking sheet with olive oil, salt, and pepper. Bake for 30 minutes until soft and sweet.
Nutrition Facts
For one serving = 77 calories, 3.5 g fat, 0.5 g saturated fat, 11.2 g carbohydrates, 5.6 g sugar, 0.9 g protein, 2.8 g fiber, 100 mg sodium, 1 SmartPt
Points values are calculated by Snack Girl and are provided for information only. See all Snack Girl Recipes
Other posts you might like:
---

Sometimes simple is best as in this recipe for sautéed green beans with garlic.
---

I happen to love smoky roasted chickpeas and I decided to share my secret....
---
---
Get Free Email Updates! Yes please!
---