How To Never Get Sick (Secrets Shared)
Do you know where your box of tissues is? Time to make sure you are ready for the mucus onslaught.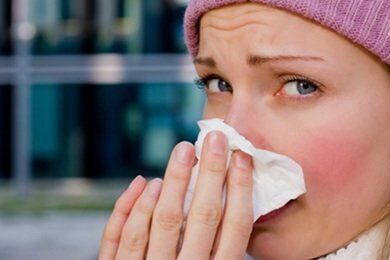 I wish I could make a big bubble around my family this time of year so we could stay healthy. Why are colds so prevalent in winter? Scientists think it is because viruses survive in cold temperatures (and they "melt" in warmer ones).
I HATE getting sick so I was happy when I received "The Secrets of People Who Never Get Sick" by Gene Stone to review. Here is a book that could help me out!
My own relationship with illness took a bad turn in 1987 when I caught pneumonia. This experience taught me to rest when I got sick (and not wait until I got really sick to lie down). So, if I caught a cold I would just grab a box of tissues and call in sick to work or school. I would do this even if I felt well enough to go.
This strategy worked really well until I had children. Yeah, you can't just rest when you get sick when you take care of kids (unless you have a nanny). So, my strategy has become "rest as much as I can" (which isn't nearly as effective at making the cold disappear quickly).
Gene Stone found 25 people who almost never get sick and asked them for their secrets which are as wide ranging as "Eating Dirt" to "Spirituality". He didn't include "don't have kids that attend school with lots of other kids", which I think is a major secret of keeping healthy.
His book is amusing, well researched, and ACTIONABLE. So, let's say, you like the idea of "Eating Dirt" as a way to prevent illness. He advises:
Rather than scrub your foods into unconsciousness, just give them a quick rinse. Don't fixate on what the cat drags in or on the dust balls beneath the bed.(...) Moderation in all germs.
THANK YOU! I am already doing that. No obsessive compulsive cleaning behavior in my house. I like to think of it as an "upgraded pigsty". Thanks to this book, I know this is good for my family :)
Of course, including in the book are many chapters about certain foods and diets that contribute to a healthier life. The "Plant-Based Diet" chapter talks about becoming a vegan as a way to keep healthy and prevent cancer, heart disease, and maintain a healthy weight.
The publisher shared the recipe below (which I haven't had a chance to try yet). One serving of this "lasagna" has 164% of your daily value of Vitamin C, 148% of your daily value of Vitamin A, and 19% of your daily value of iron.
It isn't low in calorie - but you could make smaller slices and it would probably work. The serving sizes are for fire fighters and possibly lumber jacks.
What are your secrets for keeping healthy?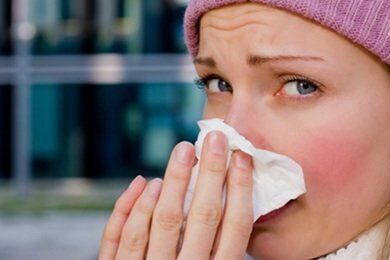 Sweet Potato-Vegetable Lasagna Recipe

reprinted with permission from "The Secrets of People Who Never Get Sick" by Gene Stone.
(serves 10-12)

Ingredients
1 large onion, chopped
1 small head garlic, all cloves chopped or pressed
8 ounces mushrooms, sliced
1 head broccoli, chopped, without stems
2 large carrots, chopped
2 red bell peppers, seeded and chopped
1 can corn (15 ounces), rinsed and drained
1 package firm tofu (16 ounces)
½ teaspoon cayenne pepper
1 teaspoon oregano, preferably fresh
1 teaspoon basil, preferably fresh
1 teaspoon rosemary, preferably fresh
2 boxes (8 ounces each) whole grain lasagna noodles, uncooked
2 jars (25 ounces each) pasta sauce
1 pound frozen spinach, thawed and drained
2 sweet potatoes, cooked and mashed
6 Roma tomatoes, sliced thin
1 cup raw cashews, ground

Instructions
Preheat oven to 400°F.
Sauté the onions and garlic on high heat for 3 minutes in a wok or nonstick pan. Add the mushrooms and cook until the onions are limp and the mushrooms release their liquid. Remove them to a large bowl using a slotted spoon. Reserve the mushroom liquid in the pan. Sauté the broccoli and carrots for 5 minutes, and add them to the mushroom bowl. Sauté the peppers and corn until just beginning to soften, and add them to the vegetable bowl. Drain the tofu by wrapping it in paper towels. Break it up directly in the towels and combine it with the vegetable mixture. Add the cayenne and herbs to the vegetable bowl and stir to combine.
To assemble: Cover the bottom of a 9 x 13-inch casserole with a layer of sauce. Add a layer of noodles. Cover the noodles with sauce. This way the noodles cook in the oven rather than being boiled first, saving time and energy. Spread the vegetable mixture over the sauced noodles. Cover with another layer of noodles and another dressing of sauce. Add the spinach to the second layer of sauced noodles. Cover the spinach with the mashed potatoes. Add another layer of sauce, the final layer of noodles, and a last topping of sauce. Cover the lasagna with the thinly sliced Roma tomatoes, then cover the dish with foil and bake in the oven for 45 minutes. Remove the foil, sprinkle the top with cashews, and return the lasagna to the oven for 15 minutes. Remove it from the oven and let it sit for 15 minutes before serving.
Nutrition Facts
for one serving = 447 calories, 9.5 g fat, 77 g carbohydrates, 17.5 g protein, 7.9 g fiber, 325 mg sodium, 12 Points+
Points values are calculated by Snack Girl and are provided for information only. See all Snack Girl Recipes
$14.95 $10.84 Buy on Amazon.com
As an Amazon Associate, I earn from qualifying purchases.
---
Other posts you might like:
---

We hear it all the time - eat more fruits and vegetables! And, if we could follow that advice, we would lose weight...
---

Do you have time to read a book? Or, maybe, listen to a book? There is one writer who is making a very influential argument regarding healthy eating. And, no, it's not Snack-Girl....
---
---
Get Free Email Updates! Yes please!
---