Simple Homemade Apple Pie Filling
This simple homemade apple pie filling will warm your body and heart.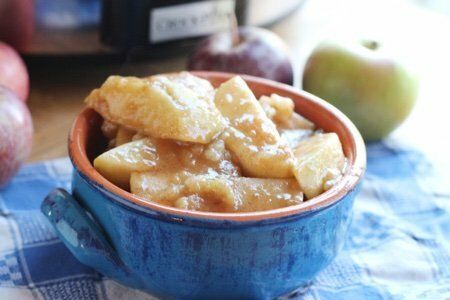 I have seen jars of apple pie filling sold at specialty stores and I always thought that was a great idea. You can use it to pair with ice cream, on pancakes, or on its own for a treat.
The best part of apple pie filling is that you are skipping the crust (which is sad for many). Why is this great? Pie crust is made with a ton of butter (or lard) and flour and adds a bunch of calories to pie. I have never figured out how to make a crust that was low in calories.
This way, you can enjoy apple pie without going over your calorie budget.
Some other ideas I have had include my healthy apple crisp and my apple chip recipe.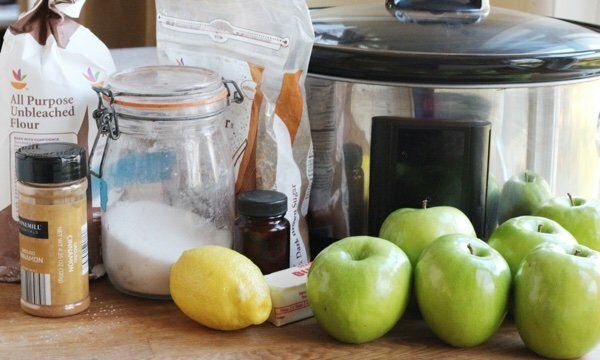 I made this in a slow cooker because I love the convenience of being able to walk away for hours and not think about what I am cooking. I used a slow cooker liner to ease clean up so this whole project was a snap.
The house smelled so good when this was cooking. It is amazing to me how cooking apples smells like home. Perhaps it is because I live in New England.
If you live in Santa Fe, does the fragrance of roasted chilis smell like home? I would love to hear what cooking smells make people calmer and more comfortable.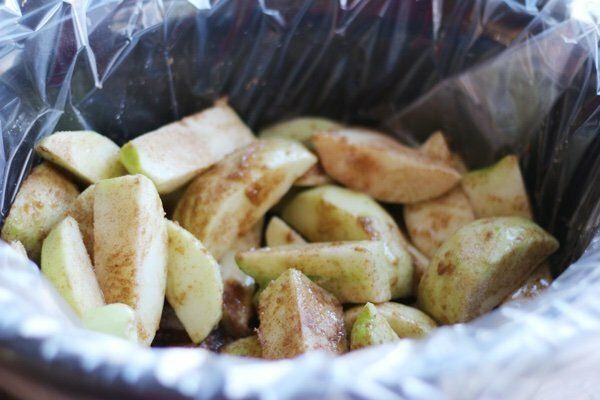 All you do is peel, core, and cut up the apples – mix in the topping – and cook for a couple of hours. It's really simple and it makes it easy to cut down on sugar. I cut the sugar in half from another recipe I found and I thought this was plenty sweet.
There is only 8 grams of added sugar in a serving (about 1 ½ teaspoons). Most of the sugar is from the apples.
I store this in the fridge in a tightly sealed container and heat up a little bit when I want a dessert.
What would you do with this apple pie filling?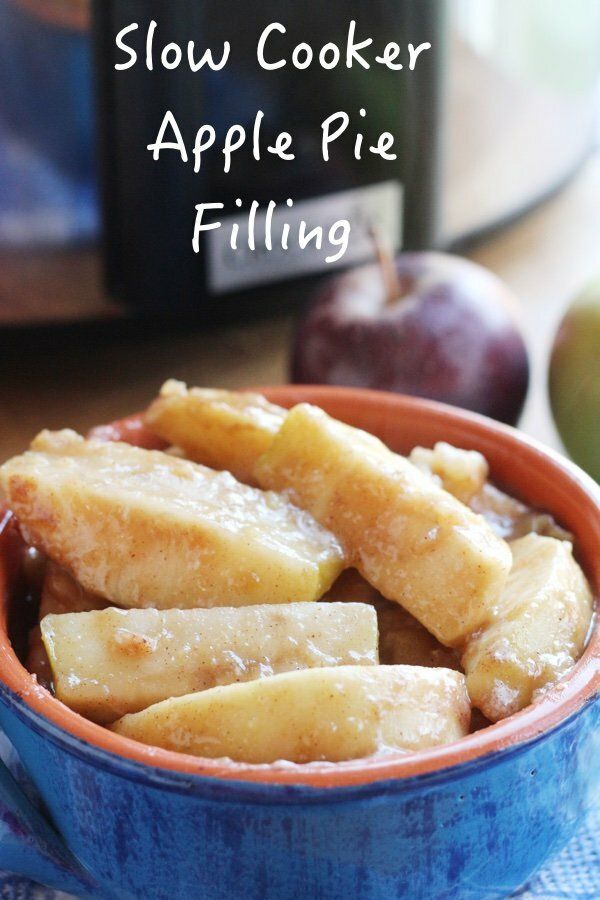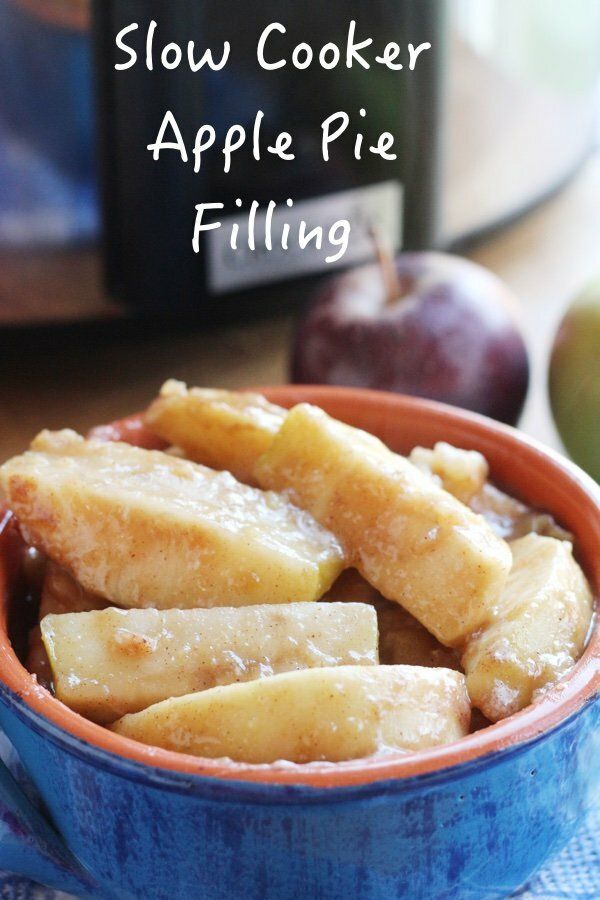 Simple Homemade Apple Pie Filling Recipe

Makes 5 cups

Ingredients
6 large Granny Smith apples, peeled, cored, and sliced into 8 pieces
1 tablespoon fresh lemon juice
¼ cup granulated sugar
¼ cup packed brown sugar
2 tablespoons flour
1 teaspoon ground cinnamon
¼ teaspoon ground nutmeg
3 tablespoons butter, melted

Instructions
Line a 6 quart slow cooker with a slow cooker liner or spray it with non-stick spray. Put apples in slow cooker and mix with lemon juice. Mix sugar, brown sugar, flour, cinnamon, and nutmeg in a small bowl. Add sugar mixture to apples and toss until all the apples are coated. Drizzle with butter and cook for 2 hours on high or 3 hours on low.
Serve immediately with ice cream or refrigerate and save for later in a tightly sealed container. This is great with whipped cream or on its own.
Nutrition Facts
Fro ¼ cup = 140 calories, 3.8 g fat, 2.2 g saturated fat, 28.5 g carbohydrates, 22.5 g sugar, 0.6 g protein, 3.4 g fiber, 27 mg sodium, 5 Freestyle SmartPoints
Points values are calculated by Snack Girl and are provided for information only. See all Snack Girl Recipes
---
Other posts you might like:
---

This healthy apple crisp recipe is THE dessert of fall. It only uses one apple!....
---

If you read this website, you BETTER have apples in your fridge (or I'm gonna buy you some :) This is it people - apple season!...
---
---
Get Free Email Updates! Yes please!
---