Weight Watchers' Simply Filling: Will it Work for You?
After posting last week about Weight Watchers, I got a few questions about "Simply Filling".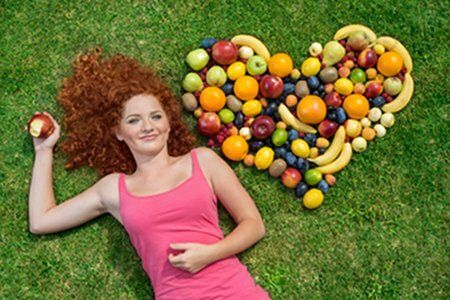 If you are looking for Weight Watchers Recipes with SmartPoints check out the link and be sure to read my latest review – Weight Watchers New for 2017.
I am not a Weight Watchers expert but I do remember a plan called "Core". Simply Filling is, I believe, "Core" with a better name.
The idea is that you can eat EVERYTHING on this list - Simply Filling Food List – without having to count the points.
If you stray from the list, THEN you count. For breakfast, I could eat a bowl of fresh strawberries (no counting) and then a Krispy Kreme donut (6 PointsPlus). The total is 6!
But, the idea is that tracking is painful and so you should eat from the list and then you don't have to count.
I think this list is very helpful if you are looking for foods that are low in calories and packed with fiber. One of the big challenges when you first start a weight loss program is how HUNGRY you get. You move from something like 2500 calories per day to 1600 and you can become seriously grumpy.
These foods will fill your stomach and stop it from sending those powerful, "I'm Hungry NOW", signals to your brain.
My only problem with the list of foods is the dairy. There is no way I am eating fat-free cheese. I don't understand the point of fat-free cheese – it tastes terrible and it doesn't melt. Also, when you cut out the fat, you also cut out protein and calcium. Nope, not for me.
If I was on "Simply Filling", I would eat regular cheese and count the points.
One part of the list that cracks me up is:
Game meats, including buffalo, elk, ostrich and venison
Yeah, I'm going out to get some ostrich right now. Maybe this is for a different country?
And desserts?
Sugar-free gelatin
Really? I can't have crème brûlée? Sugar-Free gelatin is the only dessert listed so crème brûlée is definitely out.
Sarcasm aside, if you ate from this list you would be following a very healthy eating plan. It makes you focus on the foods that you are inhaling that are not on the list - like french fries. If you think it will help you, why not give it at go?
Have any of you tried Simply Filling? Please share.
---
Other posts you might like:
---

Every couple of years, Weight Watchers revamps its program to include the latest in nutrition research....
---

If you haven't seen The Lego Movie then you don't live with an 8 year old boy....
---