This Vegetable Is Not From Outer Space
This is the time of year when "seasonal produce" gets exciting.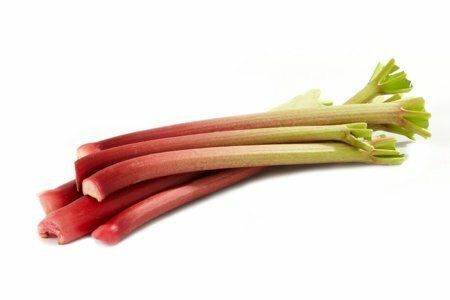 I live in the Northeastern United States so for months the local produce has been beets, parsnips, and potatoes. Ho hum.
Our farmer's markets are just now starting and here comes the RHUBARB. Hurray! Some people are thrilled when baseball season starts, I get happy over rhubarb.
Rhubarb is strange looking and strange tasting. But, do not fear it. When you mix it with strawberries you get this wonderful sweet and sour flavor that you can't find anywhere else.
If you are trying to eat healthy and keep things low calorie, it is paramount that you don't forget "flavorful". Great flavor makes you want to eat whatever you cook versus that bacon double cheeseburger you can find everywhere.
This compote is fantastic in yogurt, on pancakes or ice cream, or on its own for a great little dessert. It is like a cross between a syrup and a jam.
I used the slow cooker because it makes it easy to cook it and the flavors meld nicely.
Some of you are going to complain about my use of sugar for this recipe. I cut it as low as I could to get it to still be sweet. One quarter cup of this compote is only 51 calories which is pretty great when you compare to maple syrup (208 calories).
Do you get excited about rhubarb?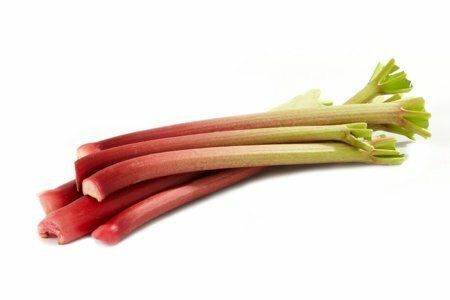 Slow Cooker Rhubarb Strawberry Compote

Makes 3 cups

Ingredients
1 pound strawberries, hulled, washed and sliced in half
3 medium stalks rhubarb, about ¾ of a pound
½ cup sugar
2 teaspoons vanilla

Instructions
Slice rhubarb lengthwise into strips and chop into ½ inch pieces. Mix strawberries, rhubarb, sugar, and vanilla in pot of a slow cooker. Cook on low for two hours. Enjoy hot or cold.
Nutrition Facts
For one ¼ cup serving = 51 calories, 0.2 g fat, 0.0 g saturated fat, 12.6 g carbohydrates, 10.6 g sugar, 0.5 g protein, 3.4 g fiber, 1 mg sodium, 1 Points+
Points values are calculated by Snack Girl and are provided for information only. See all Snack Girl Recipes
Other posts you might like:
---

I decided to put "Good Read" in my title in the hopes that you will actually read what I have to say....
---

Last year, Snack Girl featured one of her FAVORITE Spring vegetables and no one read my post. No, I won't give up....
---
---
Get Free Email Updates! Yes please!
---