Snack Girl's Favorite Things: Holiday Gift Ideas
Snack Girl cannot let Oprah have all the fun with her "Favorite Things" list for the holidays. My only problem is that I don't like "things" that much.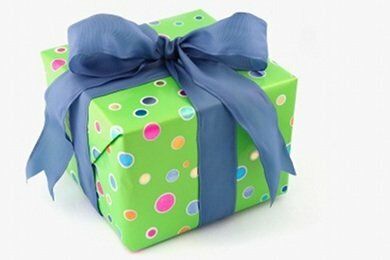 I am one of those rare people that finds shopping a chore and I don't like spending money. BUT, I do love kitchen gadgets and supporting people in their quest to be healthier.
So, i have been thinking about it and there are some items that I really enjoy having around - that make my life easier and keep me from eating junk food.
1. For all your chopping and dough making needs - you have to have a food processor. I have had my Cuisinart 7 cup food processor going on 10 years now and I use it all the time. It makes cooking so much easier - and the containers fit in the dishwasher (on Amazon.com for $100 - see below).
2. How about sending your family or friends some Florida oranges? The New York Times featured this family farm in Florida that will ship you beautiful boxes of oranges or grapefruits: AL's Family Farms (starting at $35 including shipping).
3. Make them a whole nut gift basket and include a cool nutcracker see: A Nutty Solution To Holiday Snacking
4. Buy them a nice container of popcorn and a microwave popcorn popper (see below) for the healthy eating enthusiast that loves to snack.
5. Instead of baking and giving away holiday cookies - make my No Bake Brownie Balls! See: Give the Gift of A Healthy Snack (Your Friends Won't Even Know Its Healthy!)
6. Give them a gadget to make their own FAT FREE potato chips that taste delicious. See: The Healthiest and Tastiest Potato Chip In The World
7. Buy your friends a really nice bar of dark chocolate. SweetRiot supports fair trade and sourcing cacao exclusively in Latin America, which directly supports a better life for farming families through fair prices and direct trade. They are selling a cool 90 Chocolate Square gift cube for $30 - see SweetRiot Store.
8. If you have kids - buy them some cool DIY gogurt containers. See: Make Your Own Gogurt For A Healthy (and Green) Snack.
9. Give the coffee lover in your life a "Photo Mug". You can add your own photo - and the coffee lover gets a reusable container that they won't lose because they adore it! Check out Kodak Gallery.
What are your gift ideas for the healthy eater?
Some of these products were received for review consideration. No other compensation was provided.
$129.95 $99.99 Buy on Amazon.com
As an Amazon Associate, I earn from qualifying purchases.
---
$15.99 ($15.99 / Count) $14.99 ($14.99 / Count) Buy on Amazon.com
---
Other posts you might like:
---

Looking for a way to drink hot chocolate without a bunch of calories? The stores are filled with artificially sweetened hot cocoa mix that tastes...well...okay....
---

No one is ever going to accuse Snack Girl of not loving a WEE bit of chocolate. But, my taste bud credentials have been called into question....
---