The Solution to Sugary Coffee
Last week, I shared my goal for this month.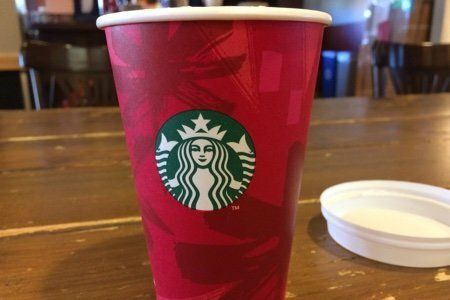 I wrote about my addiction to Starbucks and how my New Year's resolution was to get it under control (What should you eat for dinner?).
It is January 11th and I have made once-a-month trip to Starbucks already. What to do? Will I have the will power to avoid the place?
My take on human nature is that relying on my mind to keep me from ordering yet another Caramel Macchiato isn't going to work. I drive past Starbucks maybe once a day and every time I see it – I think about getting a drink.
I am not that strong.
What if there was something that I liked as much as sugary coffee drinks and so I wasn't attracted to them anymore? Kinda like a new boyfriend (or girlfriend) that makes you wonder why you ever spent time with your ex-boyfriend. That loser! What was I thinking? The new guy is so much better. Why did I even like that guy?
I have found my new boyfriend – ahem- I mean coffee that will make me forget about Starbucks.
Meet my new Nespresso machine!
---
$149.00 $126.99 Buy on Amazon.com
As an Amazon Associate I earn from qualifying purchases.
---
This baby cranks out an espresso coffee like no other coffee maker I have found. Is it expensive? Yes! Is it worth it? I think so.
The pods are about 75 cents each (ouch) but they blow my mind. I have one of these with a Medjool date as a treat – and Starbucks can kiss my…..tushy.
For the environmentalists out there, the pods can be mailed back to Nespresso for recycling (haven't seen that with Keurig) and the shipping is FREE.
These are luxurious, sumptuous, packed with flavor and only 2 calories per shot. My new habit is filling me with joy and zero guilt.
I will say that I didn't find this solution easily. It has taken me a while to realize that denying myself doesn't work. What does work is replacing a bad habit with a good one.
How do you replace your bad habits with something good? Please share your successes or failures.
---
Other posts you might like:
---

This is the time of year when people try to start anew. We are a few days in to 2016 and I have been sick in bed for days....
---

I don't like to be negative but sometimes looking at the "worst" is instructional....
---