Strawberry Refrigerator Jam
This strawberry refrigerator jam can be made right now (even though it isn't strawberry season.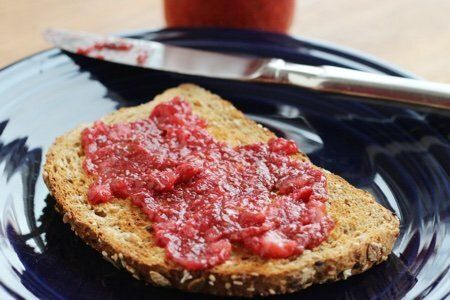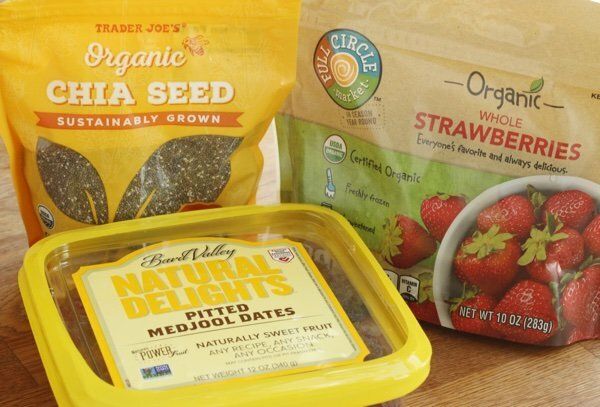 Frozen strawberries give you a blast of spring flavor when we need it the most (winter). They are less expensive than the fresh version and for this recipe –you don't need the fresh version.
Winter is a tough time for a healthy food blogger because the inspiration isn't happening. Usually, I go to the store and see fresh produce coming in and I get excited. This time of year, I simply want to sit on my couch, drink red wine, and eat cheese.
Needless to say, if I wrote about what I want to do rather than strawberry refrigerator jam – this would be another kind of blog.
This jam is made with chia seeds. I can find them everywhere including Aldi (only $3 per bag). Chia seeds (like most seeds) are incredible nutritious – high in manganese, omega-3 fatty acids, fiber, protein, etc. – AND (the best part) they make food gelatinous.
They thicken anything you put them in and so they make great pudding - chocolate pudding with chia seeds, overnight oatmeal and jam.
You don't need pectin or any added sugar to make this work. Ordinarily when you make jam, you add sugar as a thickening agent (and because it tastes good). Here you are using chia seeds to thicken the jam and fresh pitted dates to sweeten it.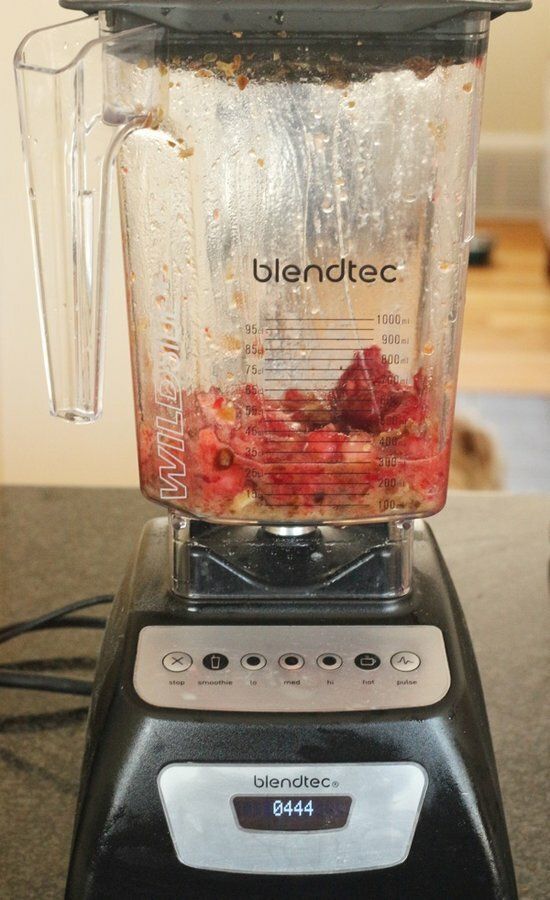 This is ridiculously easy in a blender and then you simply store for 90 minutes in the refrigerator and it turns magically into a thick fruit spread. I do have a high speed blender and while effective it is very loud.
I don't know if you can see him but my dog is in the background of the photo.
Before blender starts: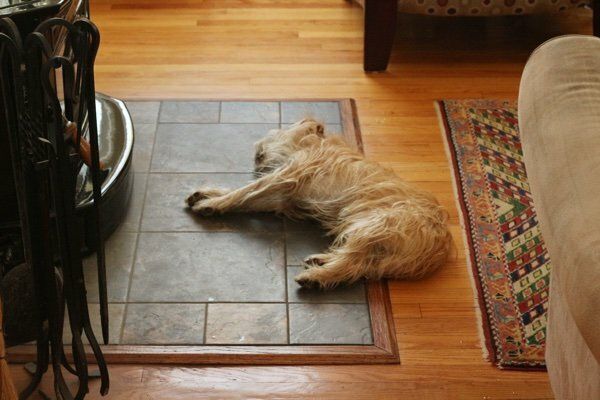 After blender starts: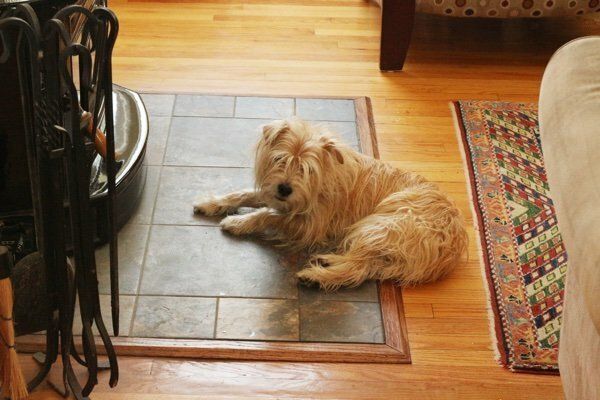 You can see he wants me to stop making strawberry refrigerator jam. Too bad, Milo! Time to stop snoozin'.
Put it in your yogurt, on your toast, on ice cream, or just eat it as a treat! Yum!
This is a great alternative to high sugar jams and spreads. Don't tell anyone about the chia seeds – they don't need to know.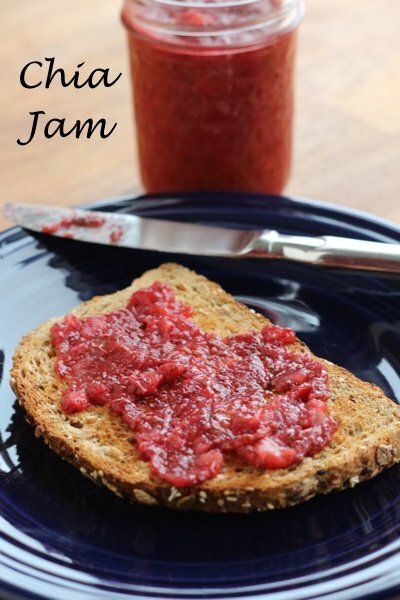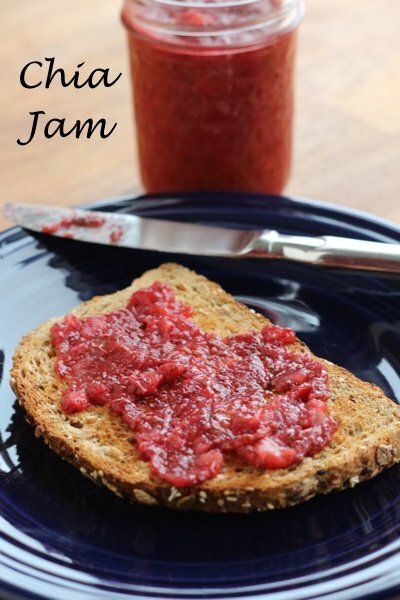 Strawberry Chia Refrigerator Jam
Makes 8 ounces
Ingredients
½ cup pitted dates
¼ cup water
2 cups frozen strawberries, thawed
2 tablespoons chia seeds
Instructions
Blend dates and water until dates are chopped. Add 1 cup strawberries and puree. Add second cup and chia seeds and pulse a few times to ensure you still have some chunks of strawberry. Put in refrigerator for 90 minutes and enjoy! This will keep in your refrigerator for one week.
Nutrition Facts
One tablespoon is 30 calories, 0.6 g fat, 0.0 g saturated fat, 5.9 g carbohydrates, 4.7 g sugar, 0.5 g protein, 1.5 g fiber, 6 mg sodium, 1 SmartPts
Points values are calculated by Snack Girl and are provided for information only. See all Snack Girl Recipes
Other posts you might like:
---

Making overnight oatmeal with chia seeds is a wonderful way to support your healthy breakfast goals....
---

This chia seed chocolate pudding recipe is for those who want to dip their toes in the chia seed pool. About 4 years ago, I wondered why anyone would use chia seeds for anything.
---
---
Get Free Email Updates! Yes please!
---