Stuffed Yellow Squash Recipe
This stuffed yellow squash recipe will convince you that squash can be fun. I know it is hard to fathom.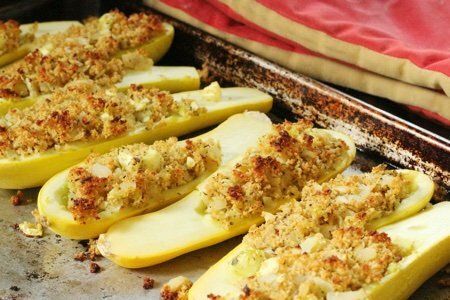 I happen to really enjoy summer squash unlike members of my family (kids). On Snack Girl, I have featured roasted summer squash and baked yellow squash.
Now it is time to stuff it (I mean the squash).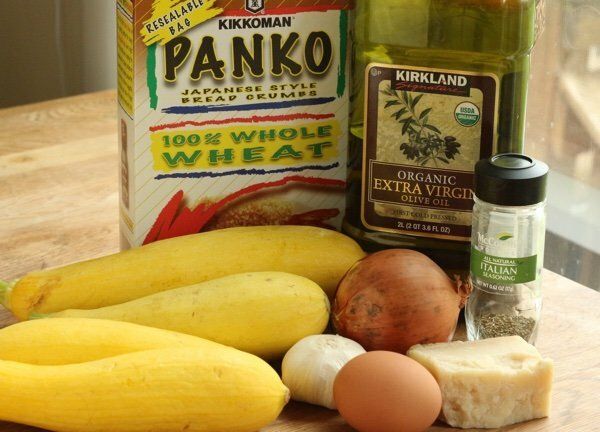 It doesn't take much to elevate a squash. I was lucky to find 100% whole wheat Panko bread crumbs in the Japanese section of my supermarket. You don't have to use these, but if you can find them – they are really good.
You don't have to use Panko either if you have regular bread crumbs. I like them because they are extra crunchy.
To make a squash boat all you have to do is scoop out the seeds with a spoon. No, you don't need a fancy "boat" tool. I am sure someone will try to sell one on the Home Shopping Network but don't fall for it! A spoon is perfect for this job.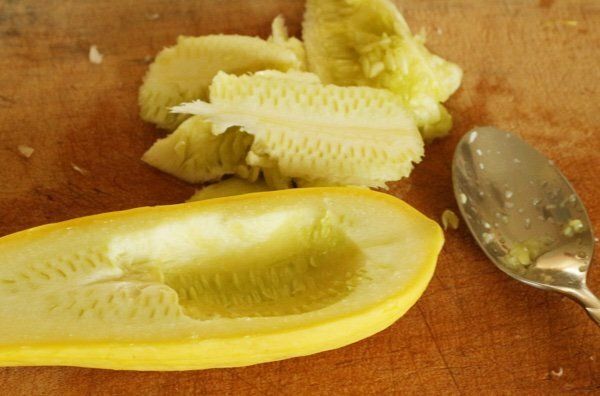 I keep half of the innards and chop them to mix in the filling which is very simple. All I use is sauted onions, garlic, bread crumbs, Parmesan, egg, and Italian seasoning.
When you stuff them – be sure to shove all ofthe filling in them. I hate having extra filling. What do you do with it? This recipe makes the right amount so you aren't left with a ton of filling and no boats.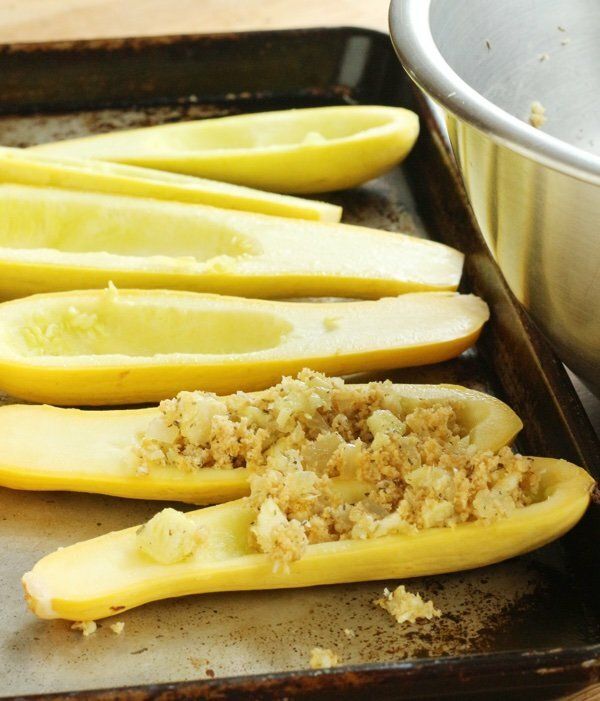 These store well in the fridge and the shape makes it easy to pick up and eat when cold. I will eat this all summer long when the squash rolls in (and it does tend to roll in as people grow it and complain they have TOO MUCH SQUASH).
If anyone on my block has too much squash, let me know and I will pick it up. Seriously.
What do you do with summer squash? Have you tried to make boats?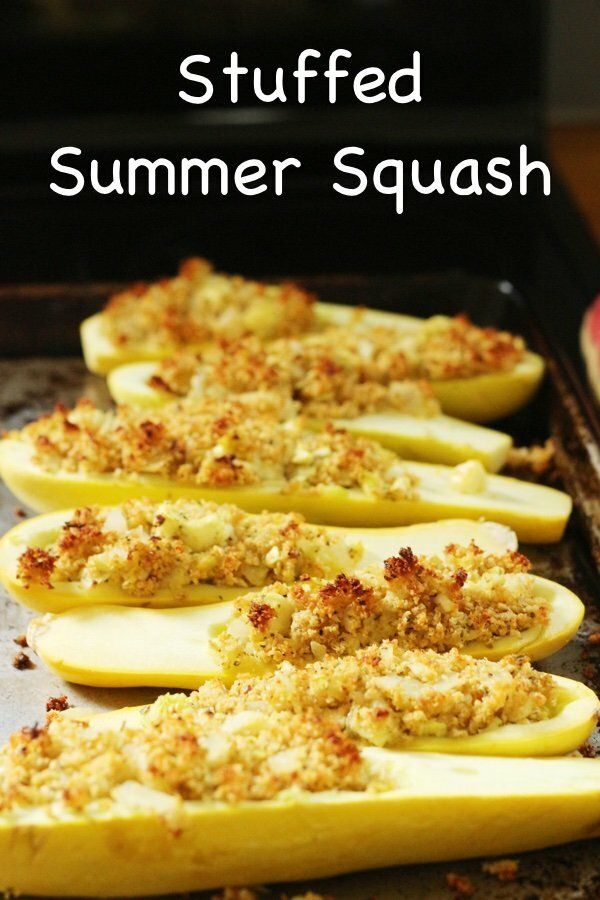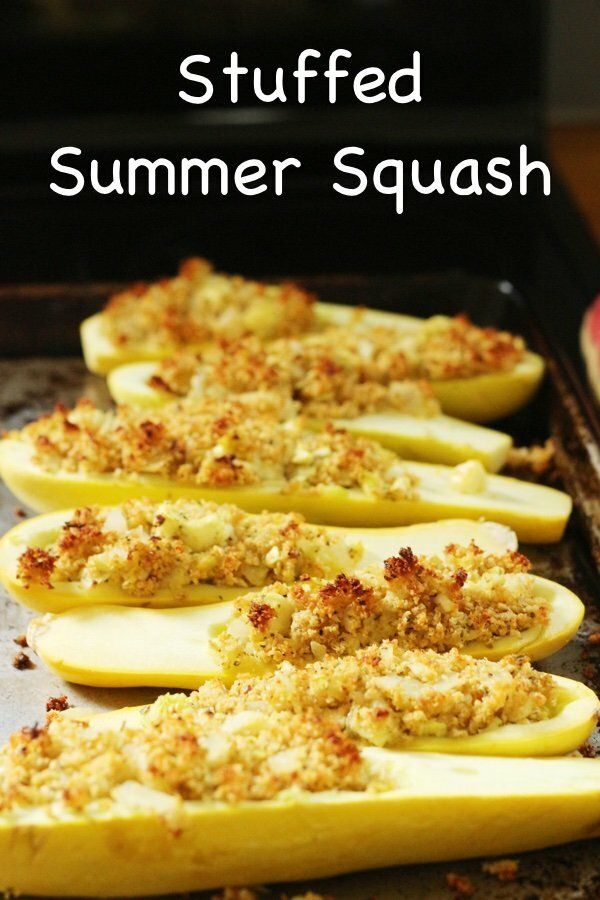 Stuffed Yellow Squash Recipe

Makes 8 servings

Ingredients
1 tablespoon extra virgin olive oil
1 medium onion, chopped
3 garlic cloves, minced
4 medium yellow squash
1 tablespoon dry Italian seasoning
1 cup Panko breadcrumbs (preferable whole wheat)
¼ cup Parmesan cheese, grated
1 egg

Instructions
Heat oven to 400 F. In a medium frying pan, heat olive oil. Add onion and saute until softened, about 4 minutes. Add garlic and cook for another 2 minutes. Remove from heat.
Slice yellow squash in half and scoop out the seeds to create a "boat". Place zucchini boats on a rimmed baking sheet reserving half the seeds. Chop ½ the left over inside and mix in a large bowl with cooked onions and garlic, Italian seasoning, bread crumbs, Parmesn and egg. Spoon filling into squash boats and bake for 15-20 minutes until bread is browned.
Nutrition Facts
For one piece of stuffed squash = 100 calories, 4.6 g fat, 1.5 g saturated fat, 10.2 g carbohydrates, 3.1 g sugar, 5.4 g protein, 2.2 g fiber, 106 mg sodium, 2 Freestyle SmartPts
Points values are calculated by Snack Girl and are provided for information only. See all Snack Girl Recipes
---
Other posts you might like:
---

This roasted summer squash recipe is so easy because summer squash, unlike winter squash, doesn't have to be peeled. It arrives ready to go (which is my type of squash).....
---

This recipe for baked yellow squash also includes some green squash (mainly for color).....
---
---
Get Free Email Updates! Yes please!
---