Tofu Scramble Recipe
This tofu scramble recipe looks like scrambled eggs – but it is a totally different animal.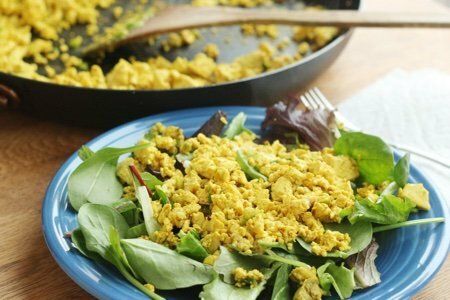 Going vegan continues to be a trend as we look at our calorie intake and our environmental impact. I never thought eggs were such a big deal because nothing was slaughtered to get them but some people don't eat them.
Why? Some people can't digest eggs and some can't forget that the egg could have been a chick. Also, since eggs are the product of animals - it takes more energy to make them then a plant based food.
Tofu is so versatile because it is bland. My slow cooker tofu and easy hot and sour soup use tofu in ways that make it a delicious meal.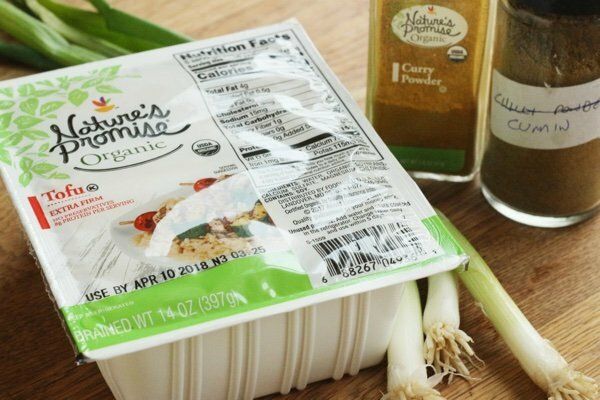 This time we are using curry powder and cumin to make it pop and it does POP! I add quite a lot of spices to get it to taste like something. Please feel free to make it your way (with more or less) to have it perfect.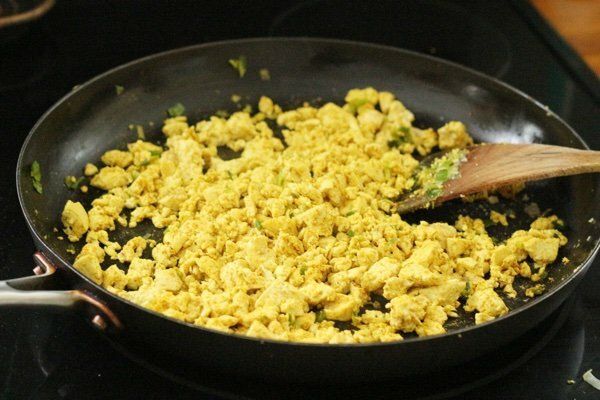 A tofu scramble is almost as simple as an egg scramble. You crumble the tofu, heat it for about 8 minutes, and add spices. The tofu is already "cooked" so all you are doing is heating it up and releasing some of the water so it is more solid.
I think the tofu recipe is more versatile than an egg recipe. For example, would you store scrambled eggs in your fridge to reheat? - no! They just get rubbery. But, a tofu scramble can be made ahead and reheated to make a delicious breakfast, lunch, or dinner.
I plate my scramble on some fresh mixed greens for a tofu scramble salad. Sometimes I add a little olive oil for a dressing (or lemon juice).
This recipe uses extra-firm tofu, cumin, curry powder, and some optional scallions. For those Weight Watchers members out there, this is ZERO points for the whole thing. Crazy!
Do you cook with tofu? Please share!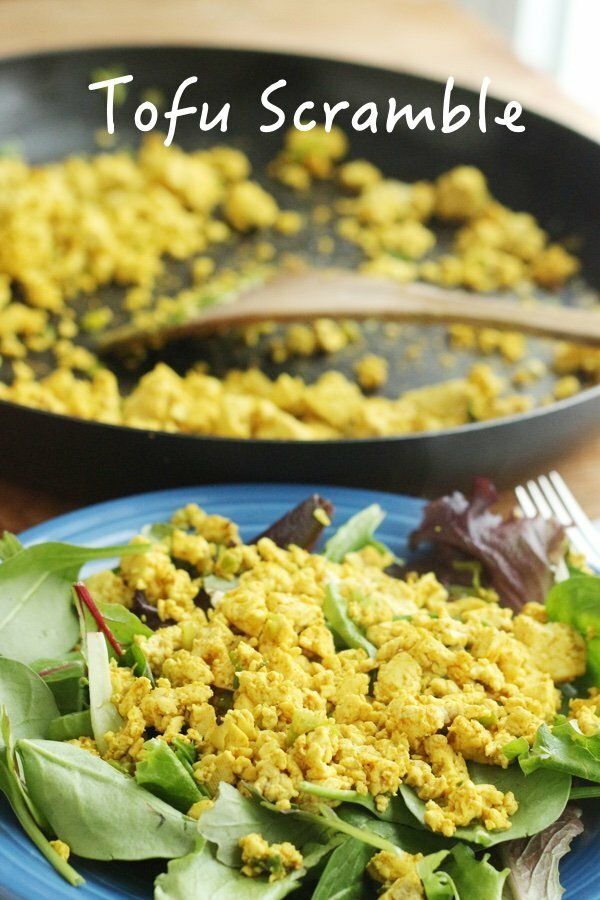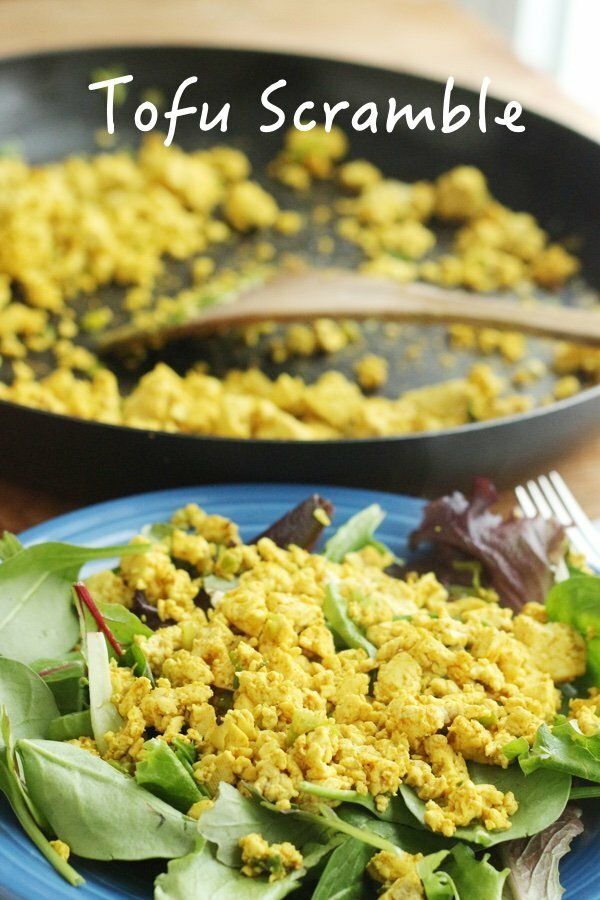 Tofu Scramble Recipe
(makes 4 servings)
Ingredients
1 package extra firm tofu
3 scallions, chopped (optional)
2 teaspoons curry powder
1 teaspoon ground cumin
non-stick spray

Instructions
Heat a non-stick pan over medium high heat and spray with non-stick spray. Crumble tofu into pan and add scallions.
Heat (stirring often) for 8 minutes until most of the water has steamed out. Mix in the curry powder and cumin. If mixture is too dry add a little water back in to get to desired consistency. Enjoy!
Nutrition Facts
For one serving = 105 calories, 6 g fat, 0.6 g saturated fat, 6.9 g carbohydrates, 1.1 g sugar, 9.3 g protein, 2.9 g fiber, 25 mg sodium, 0 Freestyle SmartPts
Points values are calculated by Snack Girl and are provided for information only. See all Snack Girl Recipes
---
Other posts you might like:
---

I can't stop eating soup and this easy hot and sour soup really hits the spot right now.....
---

Slow cooker tofu transforms bland bean curd into a delicious meal. My daughter thought this tofu tasted like meat!
---
---
Get Free Email Updates! Yes please!
---