Tofu Spread with Herbs
Tofu spread with herbs will help if you love butter. Of course nothing tastes like butter but you can do something different!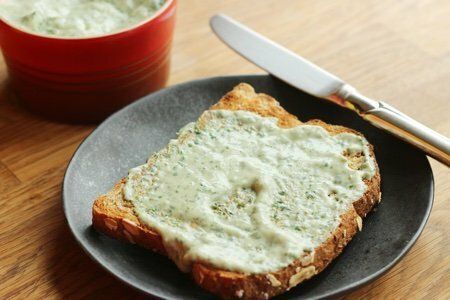 I was recently told that I needed to cut back on butter and cheese. I have been doing fairly well with eating avocado or peanut butter as a replacement but what if I want something like dairy creamy? Is there something out there that can replace butter or cream cheese?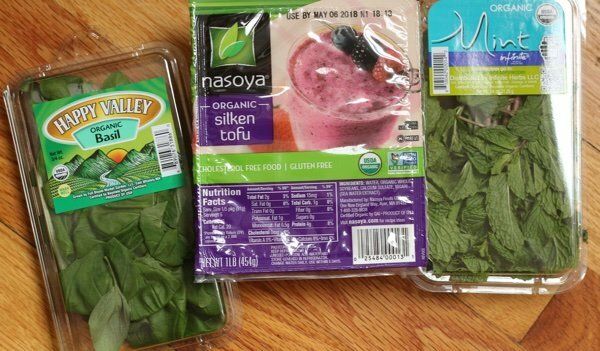 Tofu has that dairy like texture without the saturated fat. I have been on a tofu kick lately – check out my easy hot and sour soup or my tofu scramble recipe.
Not only is it a free food on Weight Watchers Freestyle but it is cheap and very versatile. I don't know that you can find a lower in fat source of protein. I still don't love it but I am learning to work with it.
This time, all I did was use my blender to make my tofu spread. Whirrrrr. I love my blender and use it for smoothies, soups, and margaritas in the summer (which I believe is coming though I won't believe it until I see it).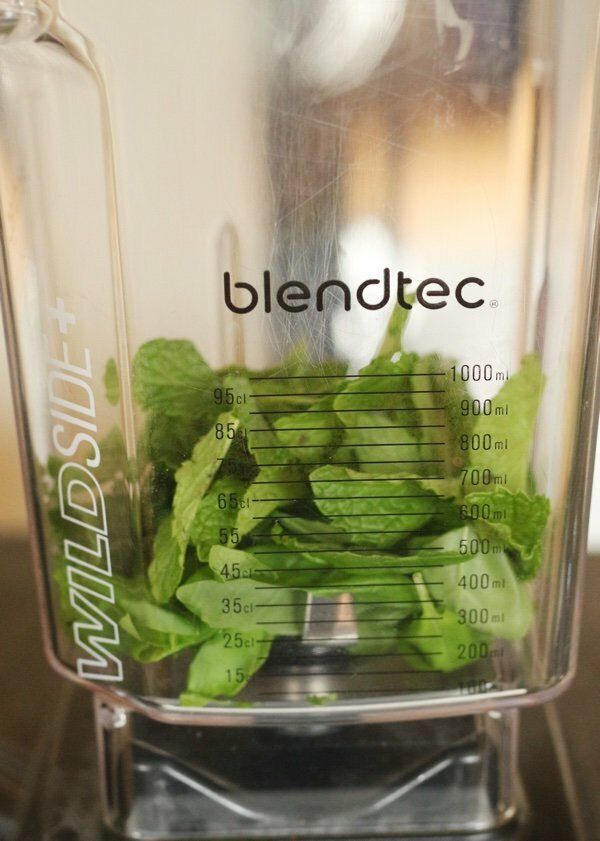 The idea here is that you will spread it on toast, crackers, pita bread or a sandwich instead of butter or mayonnaise. Add avocado, tomato, or whatever you like on your bread on top of the spread. I thought it was a bit flat all by itself but it was a great contrast to a slice of tomato or avocado.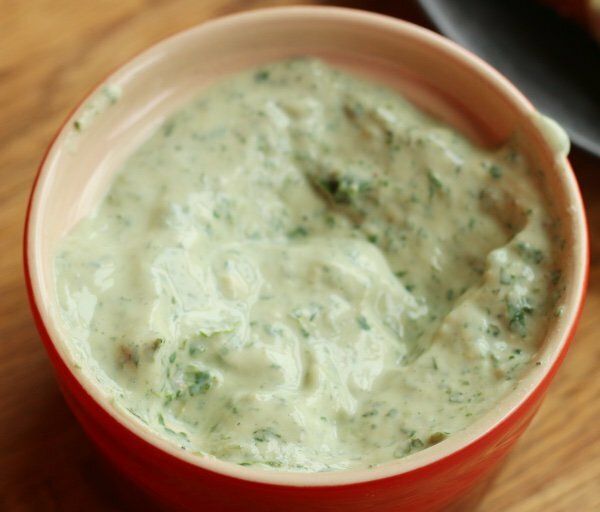 Simple is really best and fresh herbs are so flavorful. You can find them for $.99 at Trader Joe's or grow them yourself. I bought these at Whole Foods because I decided to put a vacuum cleaner to my wallet.
This did taste really good and fresh like the spring that will come EVENTUALLY to Massachusetts. I am so over winter right now.
Will you give tofu spread with herbs a try?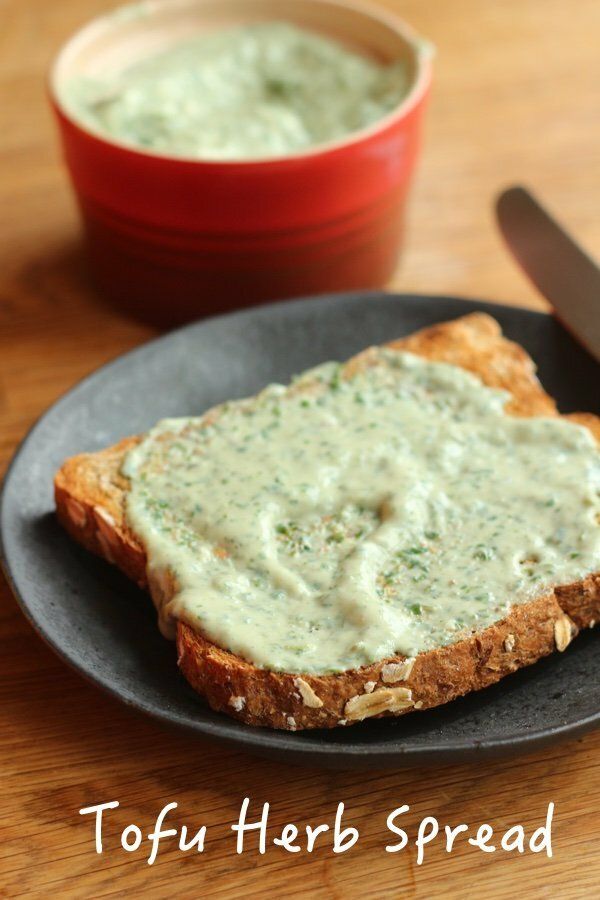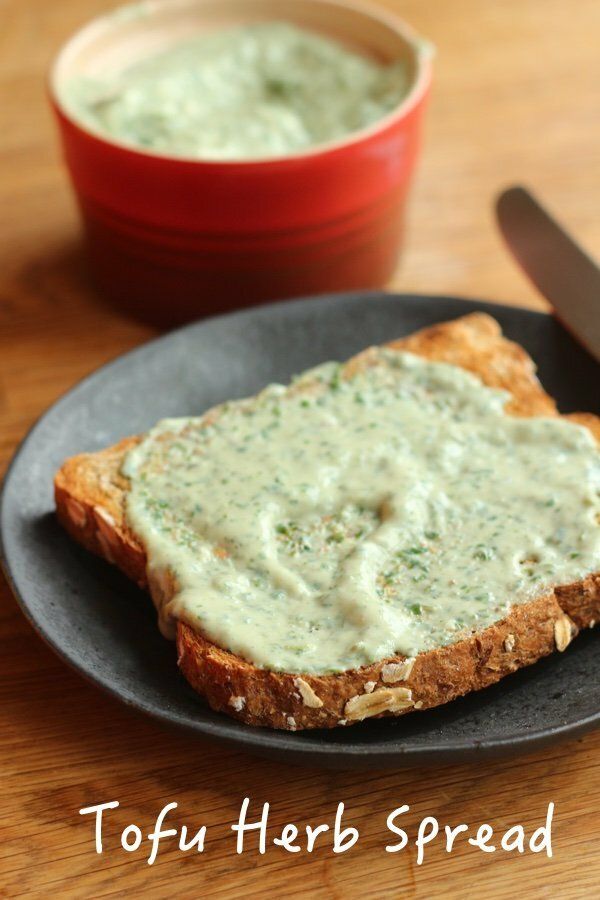 Tofu Spread with Herbs Recipe

Makes 1 ¼ cups

Ingredients
10 ounces silken tofu (about 2/3 of a package)
1 cup fresh mint leaves
1 cup fresh basil leaves
salt and pepper to taste

Instructions
Place mint, basil, and tofu in a blender or food processer and blend until smooth. Add salt and pepper to taste. Serve immediately or chill for later use.
Nutrition Facts
For 2 tablespoons = 22 calories, 0.9 g fat, 0.1 g saturated fat, 1.5 g carbohydrates, 0.4 g sugar, 2.3 g protein, 0.7 g fiber, 30 mg sodium, 0 Freestyle SmartPts
Points values are calculated by Snack Girl and are provided for information only. See all Snack Girl Recipes
---
Other posts you might like:
---

I can't stop eating soup and this easy hot and sour soup really hits the spot right now.....
---

This tofu scramble recipe looks like scrambled eggs – but it is a totally different animal.....
---
---
Get Free Email Updates! Yes please!
---