Top Ten Snacks For Your Purse
Snack Girl knows how hard it is to change a junk food habit. I have certainly eaten my share of potato chips and candy bars.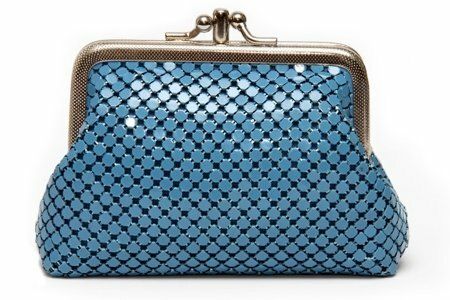 One of the big reasons we pick up these treats is that we haven't planned ahead for our snacky time of day. Here it is 3 PM and I am standing in front of the vending machine (again). If you are lucky, there is something in that machine that is moderately healthy but most of the time we buy the Snickers bar.
A baby step toward healthier, is to make sure you have something you like more than the Snickers bar in your purse, backpack, car – wherever it is handy.
If you look in my purse right now, you will find change, scraps of paper, lint, and a square of individually wrapped dark chocolate (and a wallet).
Square of individually wrapped dark chocolate – Ghiradelli has a product that you can find in the candy aisle of your supermarket.
A baggie or tin of one ounce of your favorite nut (almonds, peanuts, walnuts, hazelnuts, etc.)
A fruit and nut KIND bar.
Put a clementine or tangerine on the top of your stuff in your purse (so it doesn't get squished).
Dried apricots or other dried fruit (like raisins) that you love.
Try making your own lighter trail mix – see: DIY trail mix
Whole grain crackers such as Triscuits to munch on instead of potato chips.
Make some apple chips.
Try some healthy jerky – see Salmon Jerky
Make your own granola – see DIY granola
Please share your portable and healthy snack ideas.
---
$17.99 $12.27 Buy on Amazon.com
As an Amazon Associate, I earn from qualifying purchases.
---
Other posts you might like:
---

Snack Girl has been reticent to write about Trader Joe's because many of you can't get to one easily....
---

Kale chips are a food that everyone is eating. And, when I mean everyone, I mean my own kids will wolf them down....
---