Tuna and Bean Salad
Tuna and bean salad is one for your fridge when you are looking to snack. This salad will keep for a week and gets better with time.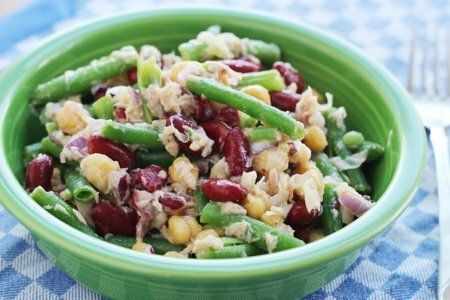 The lemon flavor seeps in and all the flavors meld when it hangs out in the fridge. Of course, you can overdo it (and the recipe ferments – ugh).
Canned food is a very helpful for quick salads. My chickpea salad recipe relies on canned chickpeas and my low carb tuna melt is made with canned tuna.
I always have a stash of tuna and beans ready to go for when I run out of fresh food and am low on time to go to the market.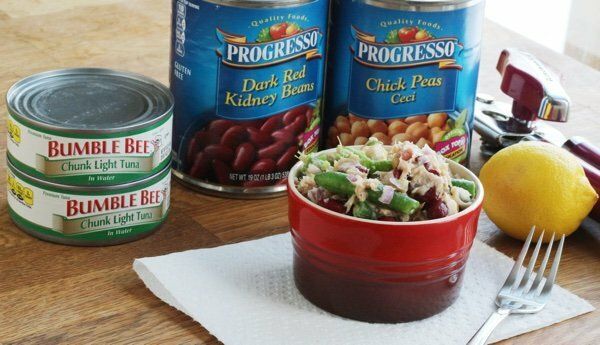 I simply rinse the two cans of beans and drain the tuna. I buy fresh green beans because I like them to be crunchy and quickly blanch them either in the microwave or on the stove. I wouldn't use frozen beans because I think they would be too mushy for this salad.
I chop up half and onion, juice a lemon, add some olive oil - and I'm done. FAST!
Aren't these colors great this time of year when everything is so black and white?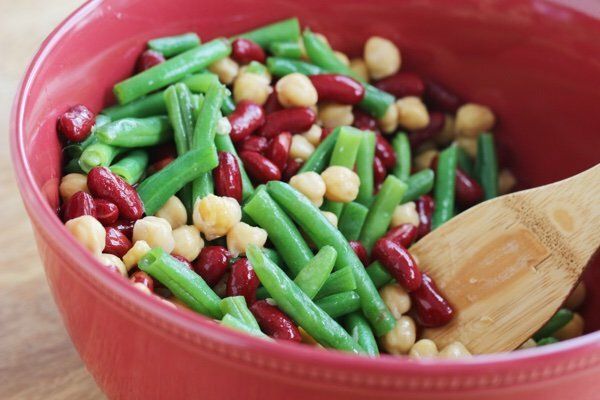 Since Weight Watchers Freestyle made tuna and beans ZERO, this salad is very low in points. I love how beans are now free because they are so good for you. They provide a plant-based protein and fiber to help you feel full without a ton of calories and they are cheap.
You can add beans to all sorts of recipes including soups and stews to make them more hearty but also add portions when you are low on dough.
One of my favorite cab driver conversations was about how this particular man liked to cook for his apartment block. He would use rice, a little chicken, and a lot of beans to feed all his neighbors. He seemed like such a sweet guy (and a very good cook).
Do you mix tuna and beans? What do you come up with?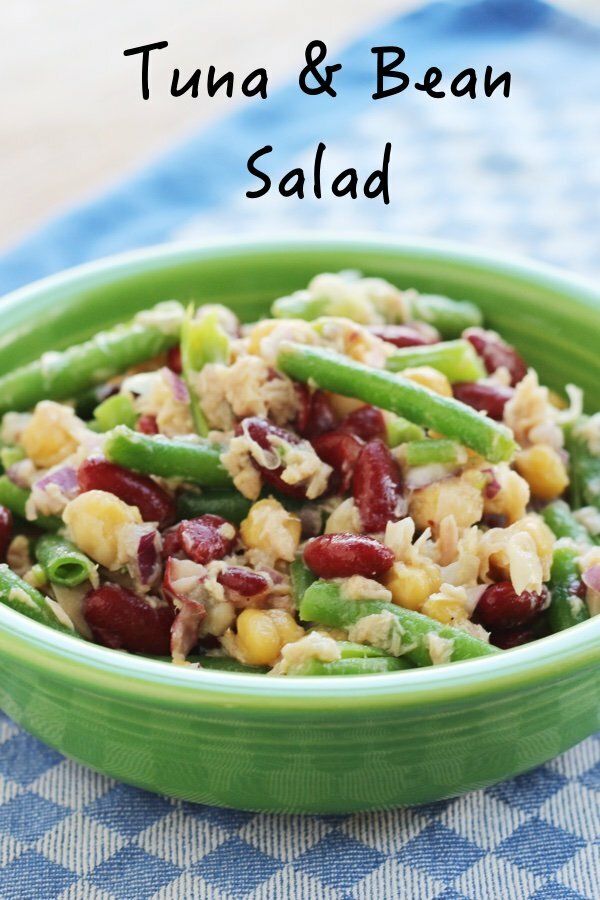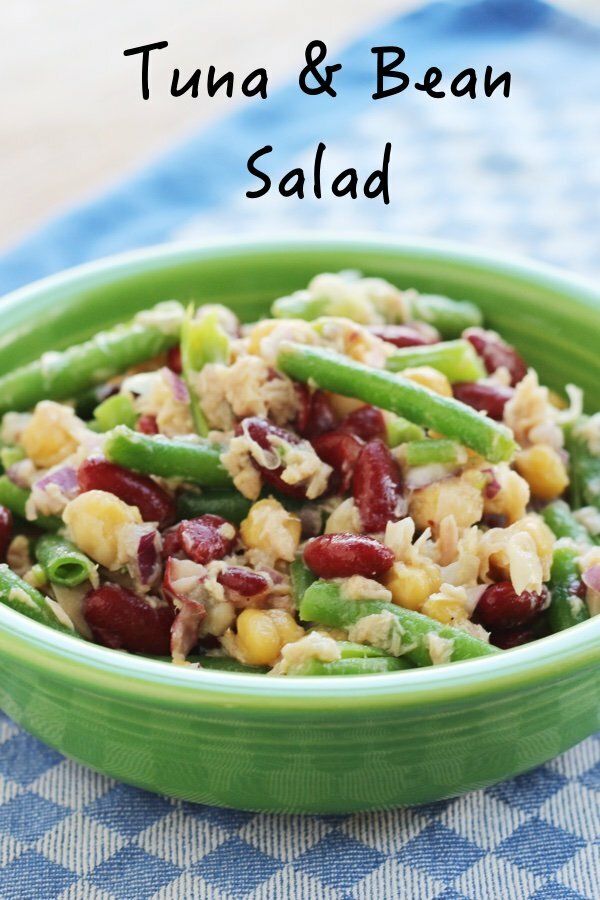 Tuna & Bean Salad Recipe
Makes about 8 cups
Ingredients
1 pound green beans
1 19-ounce can chickpeas, rinsed
1 19-ounce can dark red kidney beansrinsed
2 5-ounce cans tuna in water, drained
½ red onion, chopped
1 lemon, juiced
2 tablespoons olive oil
salt and pepper to taste
Instructions
Blanch green beans on stove-top or in microwave (usually takes about 3 minutes. Cut green beans into 1-inch pieces. Add green beans, kidney beans, tuna, onion, lemon juice, and olive oil to a bowl and mix. Taste to adjust salt and pepper and serve.
This salad will store well your in refrigerator (and even improve) for about 4 days.
Nutrition Facts
One cup is 193 calories, 4.9 g fat, 0.5 g saturated fat, 23.1 g carbohydrates, 1.6 g sugar, 15.1 g protein, 8.0 g fiber, 402 mg sodium, 1 Freestyle SmartPts
Points values are calculated by Snack Girl and are provided for information only. See all Snack Girl Recipes
---
Other posts you might like:
---

This low carb tuna melt will make you forget bread. Tuna melts use to be a staple in my college dorm. One cup mayonnaise, a little tuna, and say the word "green" and you had lunch!....
---

This chickpea salad recipe is for winter when it is hard to find fresh vegetables.....
---
---
Get Free Email Updates! Yes please!
---