Whipped Garbanzo Bean Juice
Whipped garbanzo bean juice is an actual food that you might want to try. I heard about it years ago and have finally gotten around to making it.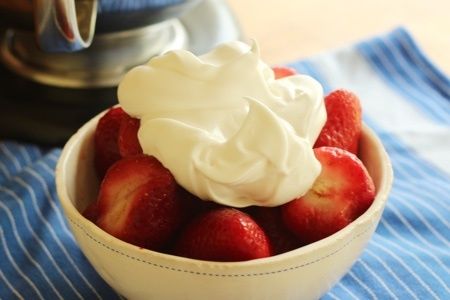 The concept sounds insane. You take liquid from a can of garbanzo beans (or chickpeas) and you whip it with sugar to form "whipped cream".
Is it that crazy? This is a vegan's solution to a fluffy, dairy concoction.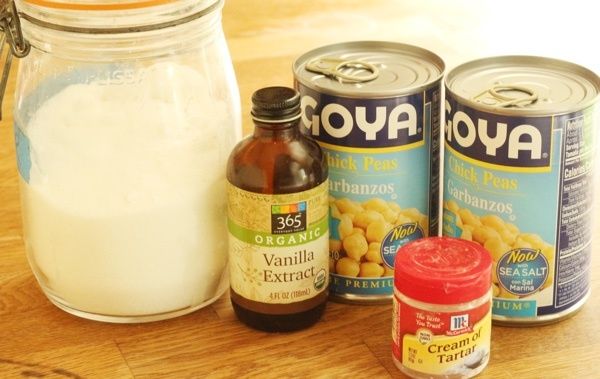 I wrote healthy Cool Whip a couple months ago and it turns out you can make a form of whipped cream from water, corn syrup, and hydrogenated vegetable oil so I don't think bean juice is that wild an ingredient.
I must say that I was very skeptical that this would work. I couldn't find salt-free garbanzo beans so I was even more worried.
Would my whipped bean juice be disgusting??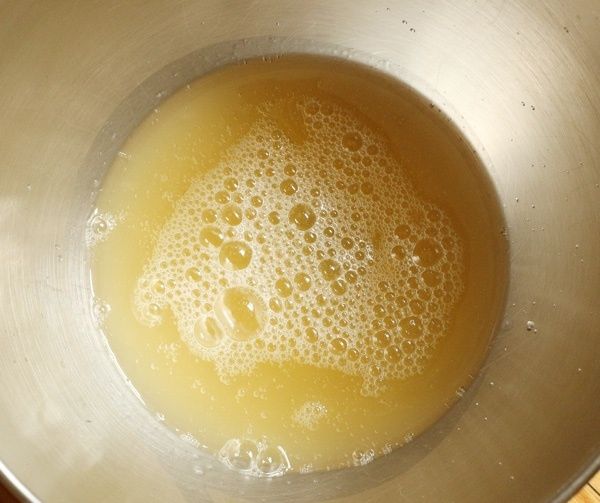 The above photo does remind me of egg whites (but it is bean juice). I put all the ingredients in a large bowl and turned on my mixer.
This is what happened: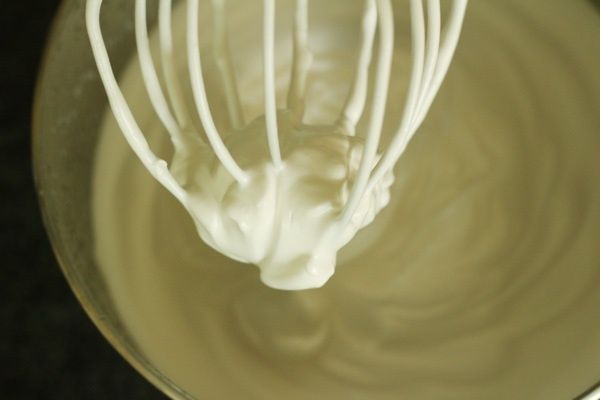 What? Fluffy, white, and quite creamy this seemed almost too good to be true. It did remind me more of meringue (beaten egg whites) than whipped cream but it was much better than Cool Whip (and cheaper).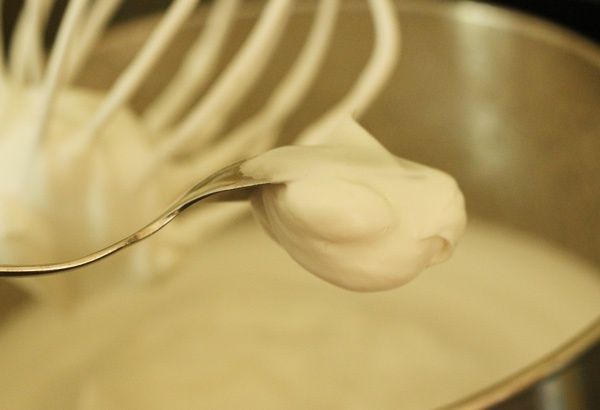 Do you see how it sticks to the spoon? It is the real deal. I was not able to store this in the refrigerator for long but I hear you can freeze it (like Cool Whip).
What are you going to do with all of the beans? I think this is a great problem to have. I made my chickpea salad recipe to use up the beans from the cans.
This whipped juice has a lot of sugar so it is still a treat. Use a little on top of strawberries, pancakes, or apple crisp.
Have you made whipped garbanzo bean juice? What did you think?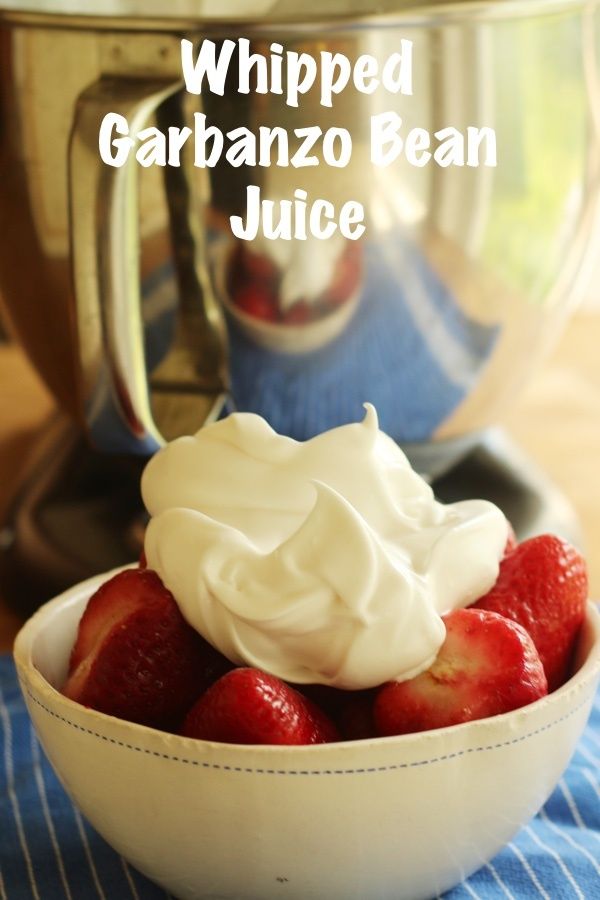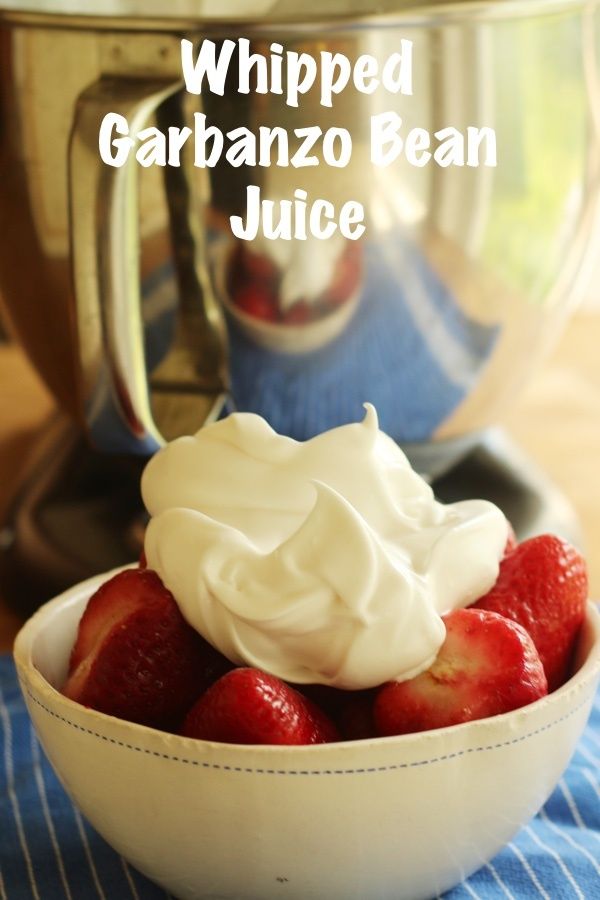 Whipped Garbanzo Bean Juice Recipe

Makes 3 cups

Ingredients
2 - 14.5 ounce cans garbanzo beans, liquid only
1/2 teaspoon cream of tartar
2 teaspoons vanilla extract
1 cup sugar

Instructions
Add bean juice, cream of tartar, vanilla, and sugar to a large mixing bow. Beat with a stand or hand mixer for 5-10 minutes until stiff peaks form. Enjoy immediately or freeze for later use.
Nutrition Facts
For 2 tablespoons = 32 calories, 0 g fat, 0 g saturated fat, 8.4 g carbohydrates, 8.4 g sugar, 0 g protein, 0 g fiber, 0 mg sodium, 2 Freestyle SmartPts
Points values are calculated by Snack Girl and are provided for information only. See all Snack Girl Recipes
Other posts you might like:
---

This chickpea salad recipe is for winter when it is hard to find fresh vegetables.....
---

Healthy Cool Whip is an actual product category. You can find alternatives to the famous Cool Whip brand at Whole Foods!....
---
---
Get Free Email Updates! Yes please!
---