Winner of So Delicious Coconut Milk Minis
July 22, 2011
The winner of the So Delicious Coconut Milk Minis is (via random selection) Lori!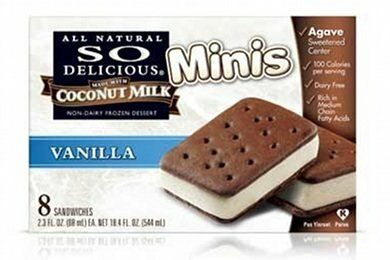 Her favorite way to keep her ice cream portions reasonable:
Snack size version of my fave items: Drumsticks and ice cream sandwiches or bars.
YES! These sandwiches are great and I have found two other products from Haagen Dazs that I think hit the mark in terms of taste and size. See:
A Healthy Snack Friend In The Ice Cream Aisle
and
A Delicious and Reasonable Ice Cream Treat
Congratulations, Lori!