Three Reasons To Avoid Yoplait Greek Yogurt
Snack Girl really doesn't want to pick on General Mills (the owners of Yoplait), but I feel I must.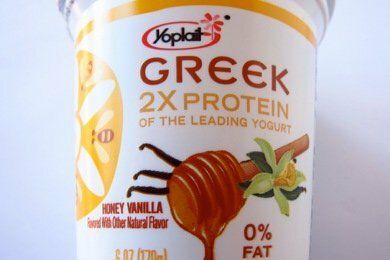 Their entrant into the Greek yogurt world "Yoplait Greek" promises twice the protein of leading yogurt, 0% fat, gluten-free, no artificial flavors, and no artificial sweeteners.
Right there, I should be giving them a medal because those are big steps for Yoplait (see here: So What's Inside Yoplait Yogurt Anyway?). Their Greek yogurt also uses sugar instead of high fructose corn syrup.
So, why avoid it?
1. This isn't true Greek yogurt. How do I know that? Well, I am taking an educated guess from their ingredients list see here: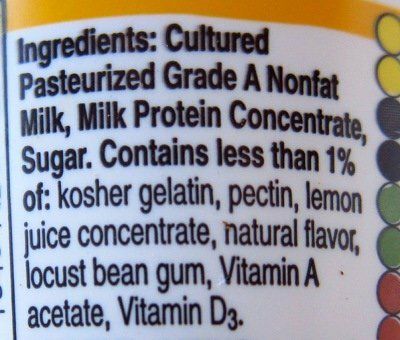 Do you see the "milk protein concentrate"? I was informed by a customer service representative that it is strained from milk. But, the problem is that OTHER Greek yogurts such as Fage, Chobani, and Oikos the ENTIRE yogurt has been strained to get the consistency thicker.
Also, there is gelatin and locust bean gum in the ingredients list which are used as thickeners in food products. Yoplait is Greek STYLE yogurt - why is the word "style" missing from their packaging?
Take a look at the ingredients list of Oikos Organic Greek Yogurt:

Stonyfield Farms (which produces Oikos) didn't have to use additives because they made a true Greek yogurt by straining the yogurt.
2. The sugar is a whopping 18 grams per serving! Oikos managed just 11 grams to make their yogurt. Yoplait has over 50% more sugar per serving. And if you are wondering if the Oikos isn't sweet enough - my 4 year old adored it!
3. It tastes terrible. So this reason is a bit subjective, but I tasted Oikos and Yoplait and there was really no comparison. The Yoplait tasted too sweet and wasn't as thick as the Oikos.
I paid $1.00 for Yoplait and $2.00 for the Oikos yogurt. And, right here, we have a problem because $2 for a single 5 ounce package of yogurt is a lot. But, Oikos is organic - made without the use of pesticides or petroleum based fertilizers AND it tastes so much better.
My suggestion is to spend more on your yogurt, support the green (and healthier) choice, and if it is too expensive - just eat less yogurt.
What do you think of Yoplait Greek Yogurt?
---
Other posts you might like:
---

Recently, Snack Girl went to the yogurt aisle and tried Yoplait Greek yogurt and wrote this award winning review: Three Reasons To Avoid Yoplait Greek Yogurt ....
---

Hanging out in the yogurt aisle can make you very cold. Fortunately, I have readers who want to share their yogurt purchasing experiences....
---