Snack Girl's 1,000th Post
Here it is, dear readers. Yes, today is my 1000th post.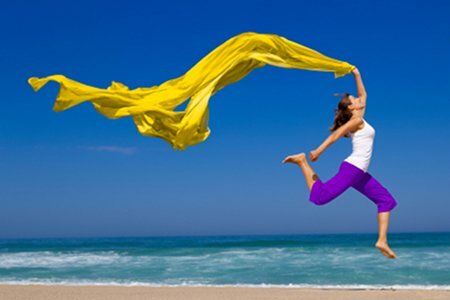 (and, no, that is not me jumping up there - I can get one inch off the ground if I am lucky)
Man, that went fast!! I have been here faithfully writing about healthy eating since 2009 and today, I thought I would sit back and smell the roses.
Sniff. AAAHCHOO!
All right, back to work :)
My first month in 2009, a grand total of 900 visitors showed up to Snack Girl. Back then it was called Snack Snoop and my friends were kind enough to visit a couple of times to make me feel good (I do not have 900 friends - some people found it by accident).
I changed the name from "Snack Snoop" when people kept calling it "Snack Poop" (whoops). My husband came up with Snack Girl and it has stuck.
Last month over 240,000 visitors stopped by. To say that I am absolutely thrilled by the following is an understatement.
Below is a list of my favorite posts of the 1,000 that I have written. Yes, some have been repeats, but most are original. I hope you have enjoyed this site and that you will share it with your friends (and come back again and again).
We won't always agree, but we can learn from each other.
My 10 Favorite Posts (not in any order):
1.

McDonald's Burger Left for Two Weeks
2.

This Green Smoothie Does NOT Taste Like Grass
3.

DIY Microwave Popcorn: Healthy, Yummy, and CHEAP
4.

The Worst Snack You Can Drink
5.

Give the Gift of A Healthy Snack (Your Friends Won't Even Know Its Healthy!)
6.

My Friends Use To Laugh At Me...And THEN I Made This Broccoli Recipe
7.

What Happens When You Mix Pepsi and a Hard Boiled Egg?
8.

A Grab 'N Go Breakfast With ZERO Added Sugar (and you will love it)
9.

Twelve Superfoods For $1 or Less
10.

The Scary Truth of Lunchables
Do you have any favorite Snack Girl posts that you want to share? Help me celebrate!!