Twelve Superfoods For $1 or Less
One of the excuses for not eating healthier is that it is expensive. Hey, I get it.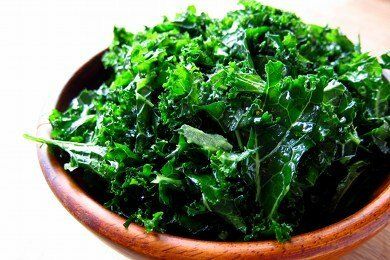 Whenever I shop at Whole Foods, I feel like a vacuum cleaner has been applied to my wallet. The key is to leave the $20 per pound wild shrimp alone, and start shopping smart.
I was cruising the internet when I found this great slideshow: Eating Well 12 Superfoods For $1 or Less. Kerri-Ann Jennings, M.S., R.D., put together this list with price per serving to help us see how affordable these healthy foods are.
Some of these foods will cost you more because you will have to add ingredients to make them edible, such as lentils. But, many of them can be eaten raw (apples, oranges, carrots).
I was happy to see that I have featured many of these "superfoods" on Snack Girl. I can honestly say that I eat a few from this list every week and some of them on a daily basis.
If you haven't tried one of the foods on this list, at least you won't spend a lot to try one.
Lentils
Oats
Kale
Almonds
Tea
Oranges
Canned Tuna
Peanut Butter
Apples
Eggs
Carrots
Cabbage
What other foods are inexpensive and healthy? What is missing from the list?
---
Other posts you might like:
---

It seems like every visit to the grocery store is a shock. You want to charge me how much for those crackers?...
---

Got $25 for a dinner for four? First, you buy a book for $15 and then you pay $10 for the ingredients....
---