Can A New Drink Change Your Life?
Recently, a reader sent me a strange message about Almond Breeze. She wrote that it had CHANGED HER LIFE!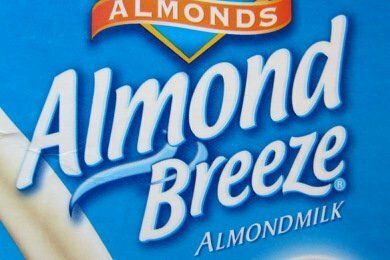 Wow! I am impressed by that sentiment. So, I went ahead and bought some to see if it would change my life. Frankly, I didn't expect to like the stuff because (true confession) I don't like soy milk.
What is Almond Breeze? It is water, almonds, and some added calcium and vitamins and it tastes like regular milk (from a cow). I was especially motivated to try Almond Breeze because of Bill Clinton's transformation. He stopped eating meat products and lost 24 pounds.
Almond Breeze does not contain lactose, saturated fat, cholesterol, gluten, dairy, or casein. Basically, it is what you would expect of a plant product versus an animal product.
Every morning, I make coffee and I add milk. Sometimes, I will grab some cereal and add milk to it. Almond Breeze (without sugar added) has only 40 calories for 8 ounces versus skim milk (90 calories for 8 ounces).
Also, the nutritional facts look pretty great - 30% daily value of calcium, 4% daily value of Iron, 25% daily value of Vitamin D, etc. Almonds are incredibly nutritious so it is a logical leap that almond "milk" would be nutritious too.
How did it taste? Ummm, really good. I was blown away by the fact that I liked it more than milk in my coffee. It added this yummy, nutty flavor that I appreciated. When, I tried it on my cereal, I was surprised by how good it tasted.
In both cases, coffee and cereal, they already have a "nutty" flavor element so the almond milk worked. I gave up the calories and the saturated fat and I didn't even notice.
Thank you, anonymous reader!!! You have changed my life! Perhaps with the drop in calories, I will drop a few pounds with out noticing :)
Check out Almond Breeze for more information and locations to buy it. It costs about $3 for a half gallon.
Are there any products out there that have changed YOUR life?
Want to read about snacks?
Healthy Banana Pudding from Jack LaLanne
What Happens When You Mix Pepsi and a Hard Boiled Egg?
Snack Girl's Favorite Links
Don't Toss These Out!