How Did Bill Clinton Lose All That Weight?
Inspiring stories of weight loss can teach us how to get healthier. Here on Snack Girl, I usually interview a Snack Girl reader about how they achieved success.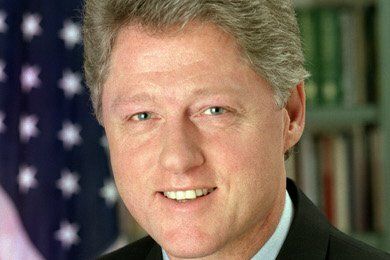 When I saw Wolf Blitzer interview the President, I thought, "Hey!, maybe he will talk to Snack Girl!" (and then I woke up :)
Fortunately, we can glean a lot of information from Wolf's interview about how Bill Clinton lost 24 pounds and (get this) reversed the damage to his arteries.
Does anyone else remember this President going on a jog and stopping at McDonald's? He admitted to having some pretty bad eating habits when he was in the White House.
Check him out now!
It turns out that the body has the capacity to heal itself. Bill Clinton states: "82% of the people (in a research study since 1986) that have changed to a plant based diet have been able to heal their arterial blockages".
What? No meds? Yes, if you eat beans, vegetables, and fruit you will lose weight and heal your body of heart disease.
But, what does this mean to the Snack Girl reader? You guys don't have heart disease, right? And you certainly aren't going to give up cheeseburgers!
My suggestion is to take a good close look at your diet and make MODERATE changes (just like what Dean Ornish says in the interview). Monday becomes "meatless Monday", Tuesday becomes "almond milk Tuesday", Wednesday - "skip the donut Wednesday".....etc.
This site is designed to support people in making small changes. Those small changes will add up and you WILL lose weight, eat healthier, have more energy, and enjoy life more.
In Bill Clinton's case, it took scary heart disease to wake him up. Whatever your politics, I hope his story will inspire others to evaluate their diets.
Finally, another person who I admire a lot, Mark Bittman (cookbook author and New York Times' restaurant reviewer), wrote a book where he advocates going vegan until 6 PM. His problem was diabetes and he stopped its progression by changing his diet.
You can find his book, "Food Matters", in the library or on Amazon.com (below).
What do YOU think of Bill Clinton's weight loss story?
---
$17.00 $7.93 Buy on Amazon.com
As an Amazon Associate, I earn from qualifying purchases.
---
Want to read about snacks?
100 Calories of Snack From Russia
A Ridiculously Simple and Elegant Party Snack
Healthy Halloween Candy
Essential Snacking Tips From Snack Girl