What You Need To Know About Hot Dogs
The post Guess What's in The Picture got a lot of attention. And, it forced me to take a good long look at hot dogs.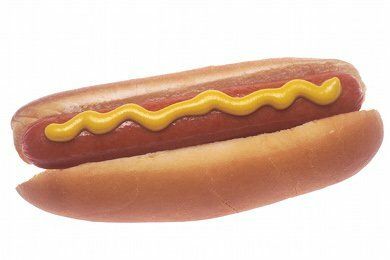 True confession - I love hot dogs. I'm not gonna lie to you guys. And the thought that they were made with this gunk upset me.
So, what is a Snack Girl to do?
Well, I spent some serious time in the hot dog section of the supermarket reviewing the labels. The good news was that very few hot dog labels including the ingredient "mechanically separated chicken".
Whew!
Secondly, there were some brands that I hadn't seen before. My favorite brand of hot dogs is Nathan's. For college, I lived in Brooklyn, NY and I have visited the original Nathan's. Let's just say it is a sentimental favorite.
Applegate Farms sent me some coupons to try their hot dogs, so I gave them a chance. They are organic, have no nitrates, are antibiotic free and about twice the cost of the Nathan's franks. (I bought my Nathan's franks for $2.50 and the Applegate Farms cost $5).
What should you look for in a "healthy" hot dog?
Here is the Nathan's label: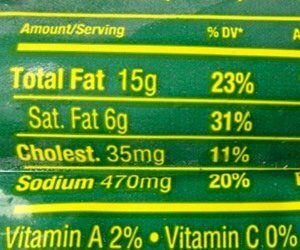 Here is the Applegate Farms label: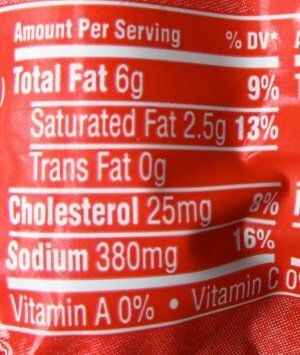 What made me think that I should consider spending more on hot dogs is the fat content. Check that out 15 grams of fat in Nathan's versus 6 grams in Applegate Farms hot dogs.
The Applegate Farms hot dog has 90 calories versus Nathan's 170 calories!!
Wow.
The Nathan's frank is BIGGER (57 grams versus 48 grams). If the Applegate Farms frank was 57 grams it would still be 106 calories - still 64 calories less than Nathan's.
Why? Both companies are using beef to make their hot dogs - but Applegate Farms (and other organic meat producers) are using grass fed beef. Grass fed beef has less fat per pound than grain fed beef.
Of course, Nathan's is using grain fed beef because that it the majority of beef that is on the market. "Grass fed" is more expensive and harder to find.
Applegate Farms uses only muscle meat in their hot dogs - which would be naturally less in fat versus other parts of the cow than Nathan's uses.
But what about the taste?
Honestly, I couldn't tell the difference. They are both salty and meaty and go great with mustard.
I still wouldn't advise eating a lot of hot dogs (because of the sodium content), but it is nice to know there is a delicious snack-sized option. Ninety calories is a great size for a snack.
This product was received for review consideration. No other compensation was provided.
Want to read about snacks?
Pretzels Can Make You Dance (Giveaway)
Saving The Brussels Sprouts
Chicken McNuggets Experiment: Rot or Not?
Cut Your Morning Sugar Consumption in Half With This Cereal