BBQ Chicken Breasts on the Grill
Making BBQ chicken breasts (without skin or bones) on the grill is challenging.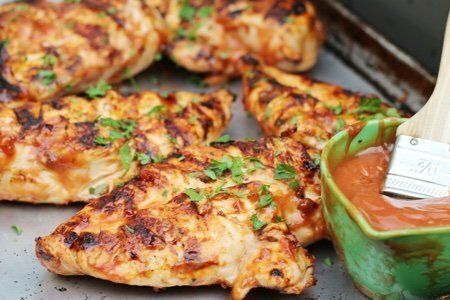 Why? Well, you can end up with a "hockey puck" instead of an edible dinner if you aren't careful because of the low fat nature of chicken breast. When you take away the bone and skin, you leave it exposed to the elements.
People have complained about my Chinese Honey Garlic Chicken Recipe because I insist on using the chicken breast with a bone attached. I was able to brine boneless, skinless breast with some success.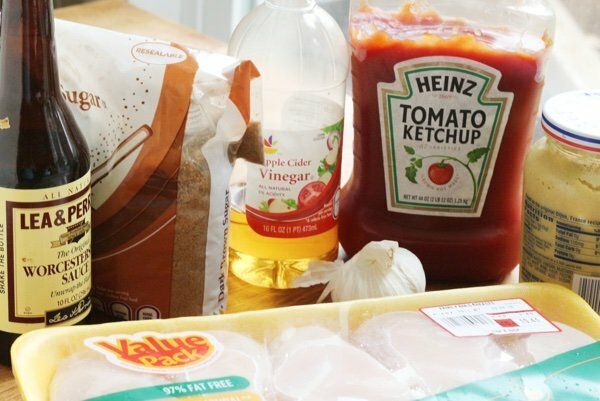 I decided to make my own BBQ sauce because so many of the bottled ones contain MSG or other ingredients that I would rather avoid. It is fun to make a sauce that fits your taste. Feel free to add your favorite flavors (molasses, liquid smoke, onion powder, etc.) to make this work for you.
If I didn't have kids, I would hit this with some Tabasco or other hot sauce. My children complain when food is too spicy (argh!).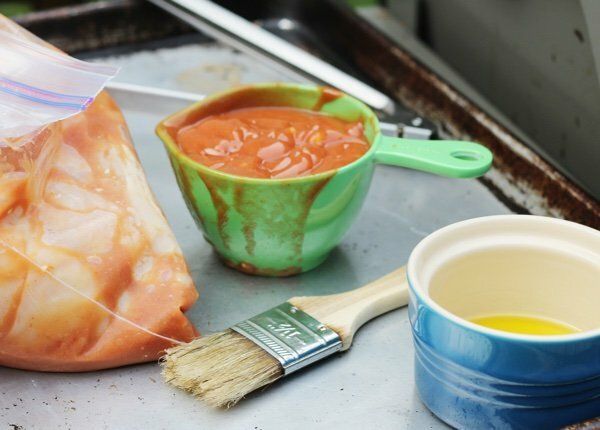 Two keys to grilling the chicken are:
1. Oil the grates!! If you don't, the chicken will remain stuck there for eternity. Not kidding.

2. Using a thermometer, pull this chicken off at 160 F (not a moment longer). I take mine off at 155 F but you didn't hear me say that. Do not just leave it and let it cook FOREVER because it will be bad. As it is, I was unable to get this perfect after watching it like a hawk.
My husband, who hates chicken breast, said it was good with LOTS OF SAUCE and said he cut it against the grain. Ha!
I liked it and (since I made so much of it) put it in my lunches for a week. My children liked it too but they like anything with sauce.
How do you cook chicken breast on the grill? Please share your tips.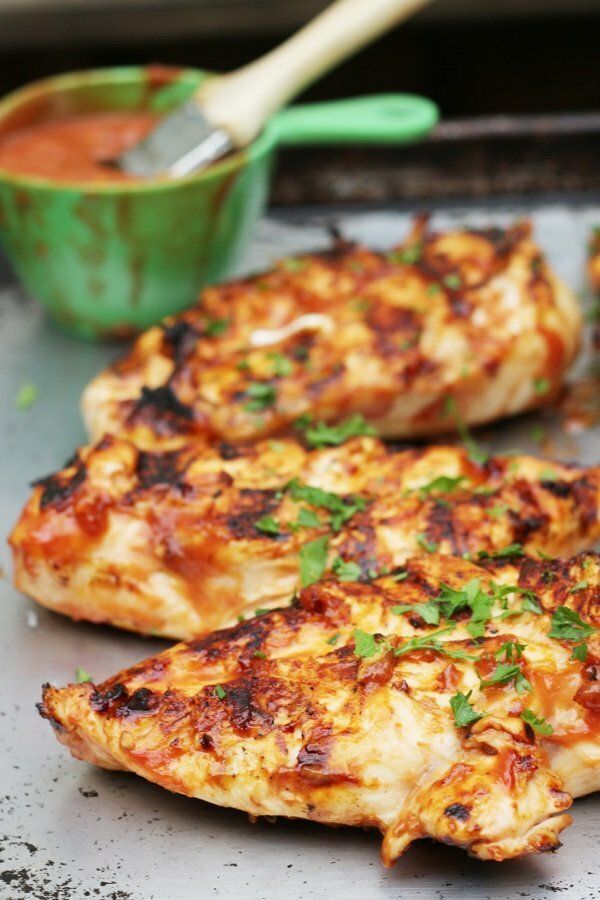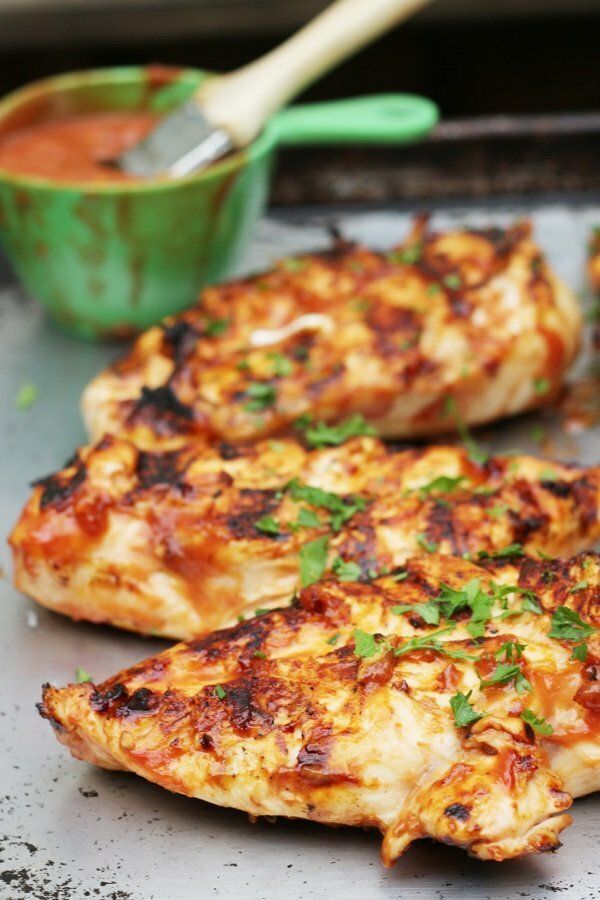 BBQ Chicken Breasts on the Grill Recipe

Makes 10-6 ounce servings

Ingredients
1 ½ cups ketchup
¼ cup apple cider vinegar
2 tablespoons Dijon mustard
2 tablespoons brown sugar
2 tablespoons Worcestershire sauce
2 garlic cloves, minced
ground black pepper to taste

5 boneless, skinless chicken breasts (about 3.5 pounds)

Instructions
Mix ketchup, vinegar, mustard, brown sugar, Worcestershire, and garlic cloves in a medium bowl. Add pepper to taste. Put the chicken in a Ziploc bag and cover with 1 ½ cups of sauce being sure to cover all the chicken. Marinate for 1 hour or overnight.
Store the extra BBQ sauce in the fridge for basting the chicken and serving with it later.
When ready to grill, heat to medium high. Using a brush, oil the grates so that the chicken will not stick.
Place chicken on grate and cook for 3 minutes. Turn the chicken over and baste with leftover BBQ sauce. Repeat until chicken is cooked through (about 6-9 minutes) – 160 F. Allow to rest before you slice and serve with the extra sauce.
Nutrition Facts
For 6 ounces = 310 calories, 5.9 g fat, 0.0 g saturated fat, 11.9 g carbohydrates, 10.6 g sugar, 51.8 g protein, 0 g fiber, 600 mg sodium, 2 Blue, 2 Purple, 3 Green WW SmartPts
Points values are calculated by Snack Girl and are provided for information only. See all Snack Girl Recipes
Other posts you might like:
---

Take-out can be a scary thing. You have no idea how much oil was used to cook your food. Yikes! This Chinese honey garlic chicken recipe will solve that problem....
---

Do you know how to brine chicken breast? It is like magic!.....
---
---
Get Free Email Updates! Yes please!
---