BPA-Free Lunch Box - a Green Giveaway for Back to School
Kids driving you up a wall? Don't worry they will start school soon and then they get to drive their teachers nuts!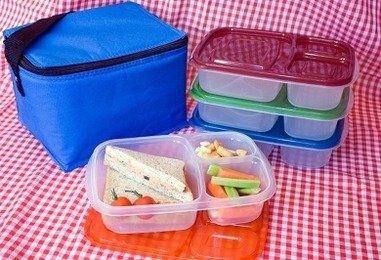 They probably need a bunch of new stuff to start the school year. A backpack, paper, pens, and a lunch box. And, since you are reading Snack Girl, you probably want to make sure they have healthy choices with them at school.
Kids lunch boxes are packed with different containers and bags. An Easy lunch box looks like this: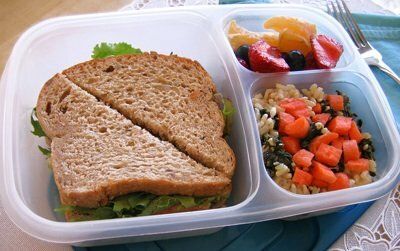 Doesn't that look lovely? BPA free, easy to use and wash, and GREEN these lunch boxes rock. Anything that is cute and encourages healthy eating is wonderful, in my opinion.
For the people without kids on the site, these are a great way to keep organized and bring your lunch to work (instead of go out to lunch). Hopefully, owning a lunch box like this will motivate you to pack a lunch.
Snack Girl is giving away one Easy Lunch Box to a random entry. (see rules below)
Or BUY one here:
Snack Girl has an affiliate relationship with Easy Lunch Boxes. A percentage of the click through sales from the above small advertisement does go to Snack Girl.
---
What will I win?
A container set and one lunch bag (winner can choose color) from Easy Lunch Boxes Retail value ($21.90)
How do I enter?
Go to Easy Lunch Boxes and tell me which lunch bag color is your favorite and your favorite snack to put in it. Go to the product page on the site to view colors.
Additional Ways To Enter:

Follow Snack-Girl on FaceBook.

Comment on our wall about about your favorite lunch bag color.

Follow Snack-Girl on Twitter

Tweet this post (use the Tweet Button in the Share Box at the top of this post).

Snack-Girl can follow and count all the additional entries using magical website tools.
Am I eligible to enter?
This giveaway is offered to US & Canadian residents only. Please do not enter this giveaway if you have won or received free product from EasyLunchboxes within the past 3 months.
When do I find out if I am the winner?
The winner will be announced on August 18th, 2010. You will have 2 weeks to e-mail us back with your home address so we can mail the prize. -
Want to read about snacks?
Kale Chips
A Beet Recipe For Beet Haters
I Love You More Than Bacon (Maybe)
Want Fewer Dirty Dishes? Try This Healthy Trick