Cottage Cheese Waffle Recipe
This cottage cheese waffle recipe is made with a blender and I love how easy it is.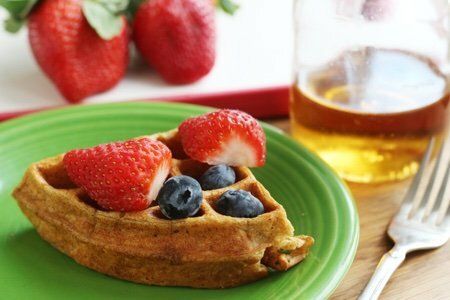 Whirrr, pour, cook, DONE!!
I happen to love to use my waffle iron for all sorts of things other than waffles. If you haven't tried my waffle iron banana bread or my waffle iron grilled apple you are missing out.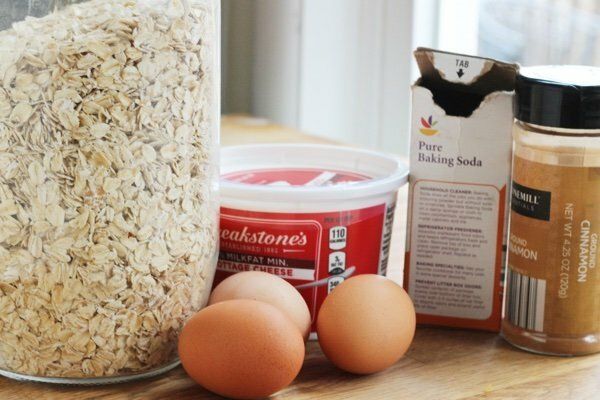 This recipe allows you to pack a waffle (which is usually all about the carbs) with protein because you use cottage cheese and eggs.
You can make these gluten-free if you use certified gluten-free oats.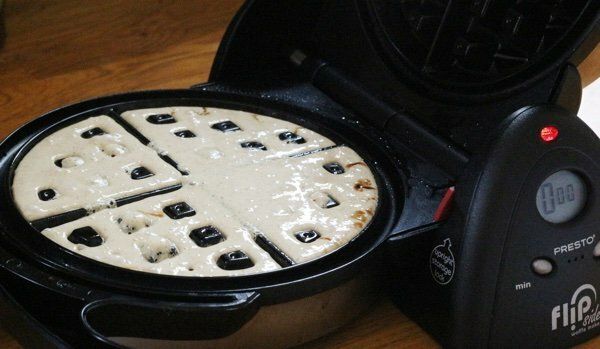 The best part of this is how easy is it is to add to the waffle maker from the blender. You don't make a big mess like you do with a spoon – simply pour out of the blender carafe.
Sometimes I make these for dinner because that is how I roll. My kids love breakfast for dinner because we are typically running out the door when we actually are supposed to be eating breakfast.
You can also make these as a pancake if you don't have a waffle maker. But, I would suggest getting one because they are ridiculously fun. I don't know why I am so entranced by my waffle maker but any time I can use it – I do. I think I get bored with the same old food so using an appliance makes things feel fresh.
Yes, I am really bored.
I also like my Panini maker for sandwiches and my blender. I would not like to go back to the days before electricity and live without these small kitchen appliances. I am a big fan of progress even if it means I have to keep hiding my children's screens.
I like to eat these plain or with berries, cheese, or even scallions. They can go either the savory or sweet route – it is up to you.
What do you put in your waffles or pancakes to add more protein?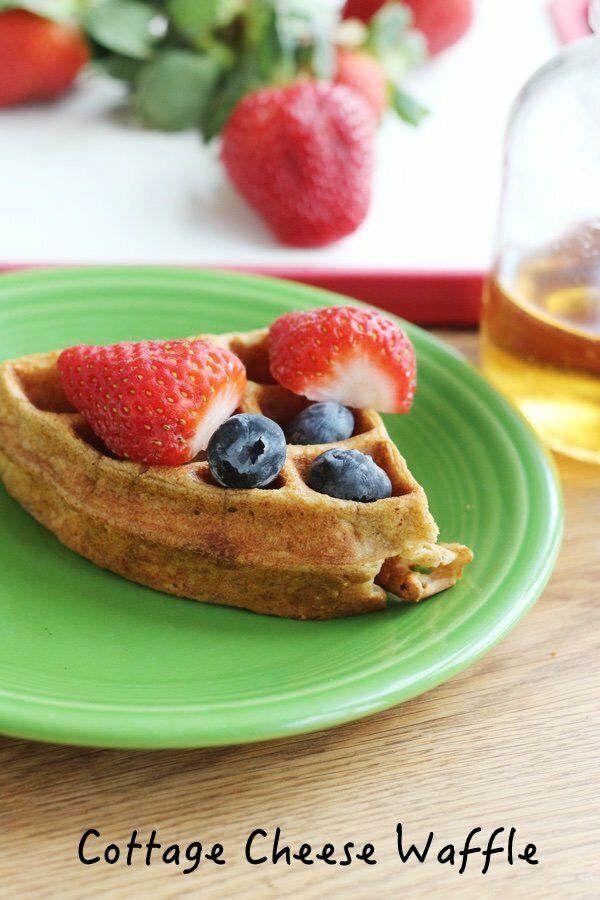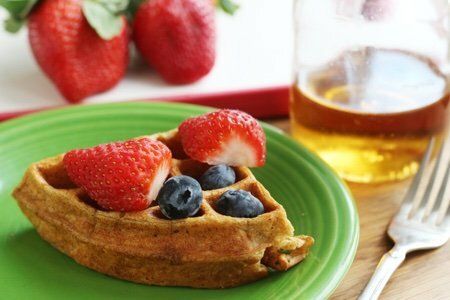 Cottage Cheese Waffle Recipe
Makes 2 large or 4 small waffles
Ingredients
1 cup whole oats
1 cup 1% cottage cheese, no salt added
3 large eggs
½ teaspoon baking soda
½ teaspoon cinnamon (optional)
Instructions
Heat a waffle maker and coat it with non-stick spray. In a high power blender, puree oats, cottage cheese, eggs, baking soda, and cinnamon. When there are no chunks left (oats or cottage cheese) pour onto waffle maker. Cook for 3-4 minutes until the steam stops rising out of the iron.
Nutrition Facts
½ large waffle is 182 calories, 6.2 g fat, 2.1 g saturated fat, 16.2 g carbohydrates, 0.7 g sugar, 15.2 g protein, 2.1 g fiber, 200 mg sodium, 5 SmartPts
Points values are calculated by Snack Girl and are provided for information only. See all Snack Girl Recipes
---
Other posts you might like:
---

To say that I am a bit obsessed with my waffle iron is an understatement....
---

Are you ever looking for a treat which takes a minute and involves almost zero prep?...
---
---
Get Free Email Updates! Yes please!
---