Does Weight Watchers Really Work?
The weight loss community seems to be still deliberating the question: Does Weight Watchers Really Work?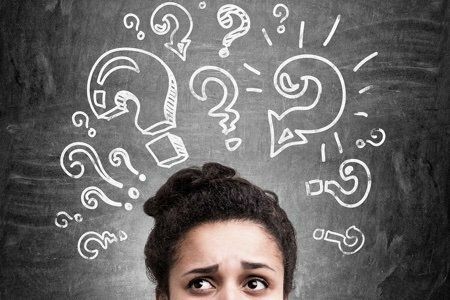 On Snack Girl, I posted about Weight Watchers twice this year and have accumulated over 250 comments on the Smart Points program (see: Weight Watchers' New Program and Weight Watcher's Smart Points Review). WW launched SmartPoints in 2015 and had a bit of trouble getting the technology off the ground.
The big change from the past programs is that food with sugar – like soda and chocolate – cost members a much higher amount of points and protein filled foods are now fewer points.
Sound like a low carb diet? Yes, it does. But there is (I believe) a consensus among weight loss scientists that eating less sugar (and more protein) is the key to a dieter's success.
In the NYT article Before You Spend $26,000 on Weight-Loss surgery, Do This, two obesity experts promote the low carbohydrate route:
At our obesity clinics, we've seen hundreds of patients who, after cutting down on carbohydrates, lose weight and get off their medications. One patient in his 50s was a brick worker so impaired by diabetes that he had retired from his job….
We advised him to stop eating most of his meals out of boxes packed with processed flour and grains, replacing them with meat, eggs, nuts and even butter. Within five months, his blood-sugar levels had normalized, and he was back to working part-time.
Weight Watchers is evidence based and I believe that SmartPoints is following the research that shows how most people can be successful.
It seems to work for Linda. She commented:
WW is pushing you to eat MORE protein. You should not be hungry on this program. You can always eat fruit and/or veggies - zero points. And if you use your points wisely, you can have LOTS of protein. They lowered the point values for the leaner cuts of meat, turkey, chicken.
Eggs stayed the same. But you get more points now than with the old program. I love the new program, and I have been on all of them - since the 70s!
But not for Amy. She commented:
I'm quitting Weight Watchers because of the Smart Points program. I'd lost 50 pounds on the Points Plus program - felt like I was eating a well balanced diet which included every food group.
Now, I'm eating mostly fruits and veggies and feeling hungry in between meals. I'm not much of a meat eater, usually only eating lean chicken, fish or pork at dinner - but I like reasonable amounts of whole grain items to keep my fiber up. And where's my treats?
Got to have a goodie or two scheduled into my weekly points. After 3 months on the Smart Points, I've lost only 7 pounds and feel greatly deprived. WW always worked for me before, but it's too difficult to stay on program now.
It's too much like a diet and not a lifestyle change. I'll be switching to a Points Plus clone app and cancelling my WW subscription, because a pumpkin spice latte shouldn't cost me a day's worth of points should I choose to indulge.
And Kelly makes a constructive criticism that might get to the heart of whether Weight Watchers will work for you:
From Kelly:
While I love SP, it's not for everybody. I don't think getting rid of SP is the answer. I think adding more tailored plans for people would be the best.
Everyone's body is different. Some people need more protein, while others need more carbs. I don't know if that's possible. People need to find what works for them. I love SP and I tell everyone how great of a program it is. And I still eat my ice cream and/or chocolate almost everyday (except Friday the day before weigh in. )
Please share how it is going for you. What adjustments have you made? What has made it work or not work?
---
Other posts you might like:
---

I am hearing a bunch about Weight Watchers Smart Points and it is definitely a mixed bag....
---

There have been some blips with the roll-out of the new SmartPoints program.....
---