Easy Chocolate Syrup Recipe
This easy chocolate syrup recipe is so simple that you are going to ask yourself why you ever buy packaged chocolate syrup.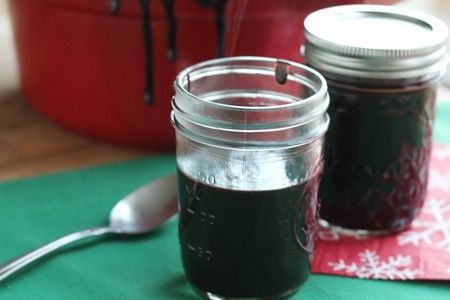 I never even thought about how to make it until a reader asked me for a recipe. My old recipe was "Go to store and buy it". But, now, I think I will always make it because it is far more delicious to make your own.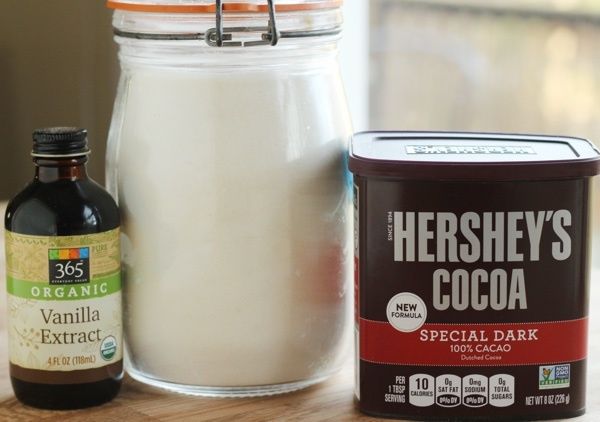 Right now, if you are out of time - this syrup would make a great fast gift for the chocolate lovers in your life. This is far quicker than making cookies and it lasts a month in the refrigerator (also unlike cookies).
You can drizzle this on ice cream, swirl it in your coffee, or pour it into your mouth. It is VERY INTENSE and perfect for a little bit of luxury when you need it.
I used Hershey's Special Dark cocoa and it was a good choice. While the supermarket chocolate syrups are very sweet - this had a deep chocolate flavor and and almost black color.
All you do is mix sugar and cocoa together in a medium saucepan.
Then, you whisk in water and keep whisking until you bring it to a boil. I let mine boil for about a minute and took it off the heat. It was quite thick.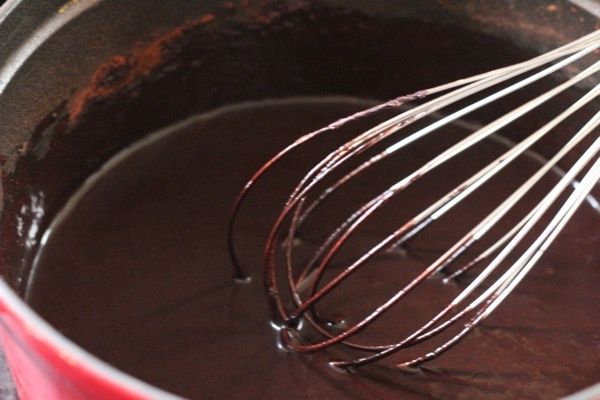 Finally, you add one tablespoon of vanilla. Did you know there was vanilla in your chocolate? Surprise! This adds another layer of flavor that makes it even more special than anything you can buy.
This makes about 2 cups. I didn't officially can these so they should remain refrigerated (not good for under the tree but good for a hostess gift when you walk in the door).
I don't think it would be easy to cut the sugar in this recipe because it is necessary to get the consistency of syrup but I didn't try.
Have you made your own easy chocolate syrup? What did you put in it?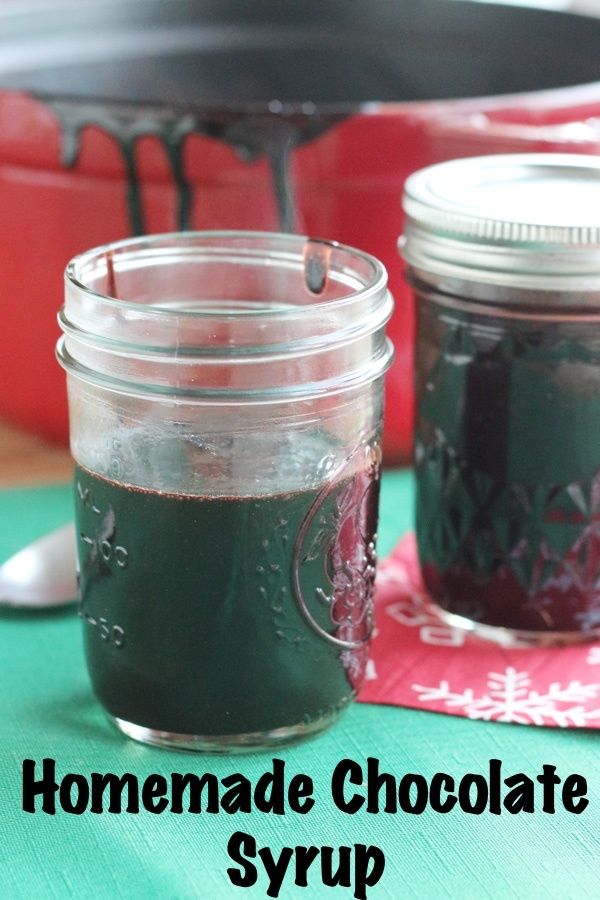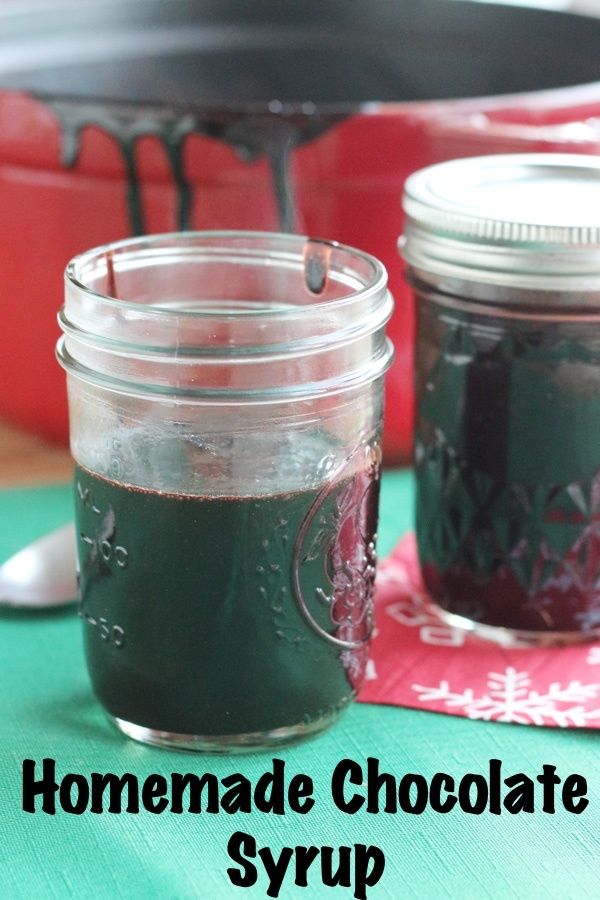 Easy Chocolate Syrup Recipe
Makes 1 3/4 cups
Ingredients
1 cup unsweetened cocoa powder (preferably dark cacao)
1 cup sugar
1 cup water
1/4 teaspoon salt
1 tablespoon vanilla extract

Instructions
Whisk together cocoa powder and sugar in a medium saucepan. Add water and salt and bring to boil whisking constantly. Boil for one minute or until your desired thickness. Add the vanilla extract and mix it in. Taste!
Pour into a container with a tightly sealing lid. This syrup will remain fresh for a month in the refrigerator.
Nutrition Facts
For one tablespoon = 35 calories, 0.4 g fat, 0.3 g saturated fat, 8.9 g carbohydrates, 7.3 g sugar, 0.6 g protein, 1 g fiber, 20 mg sodium, 2 Freestyle Pts
Points values are calculated by Snack Girl and are provided for information only. See all Snack Girl Recipes
Other posts you might like:
---

This DIY peppermint mocha recipe with save you money and calories! (and a trip to Starbucks).....
---

How do you make a Starbucks iced mocha? It is actually really easy. I'm not sure why we spend $5 on this!....
---
---
Get Free Email Updates! Yes please!
---