Healthy Baked Chicken Recipe
This healthy baked chicken recipe is for all the haters out there who don't believe you can do anything with skinless chicken breast.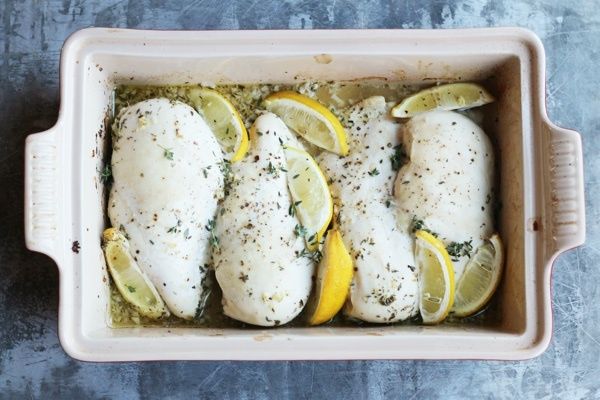 I used to think the same thing until I began working on it for my WW members. Hey, chicken breast without skin is zero points on Blue and Purple! You should try it.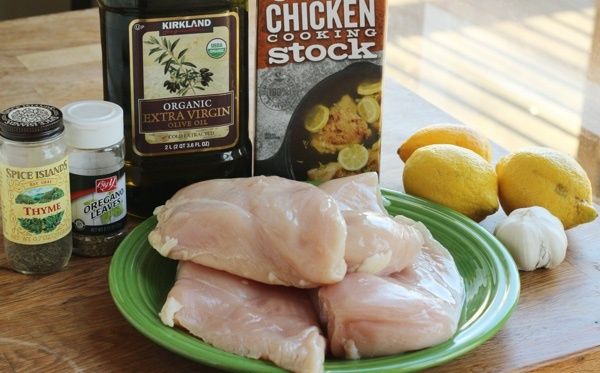 Two of my most successful recipes are brined chicken breast and healthy Southwest rub baked chicken breast.
The key turns out to be not that much different than most chicken breast recipes. You have to flavor it (because it has no flavor) but not use fat. Butter or lots of olive oil when you are trying to avoid them are not great additions.
I derived inspiration for this latest recipe from Ina Garten's lemon baked chicken. Who doesn't love lemon and chicken?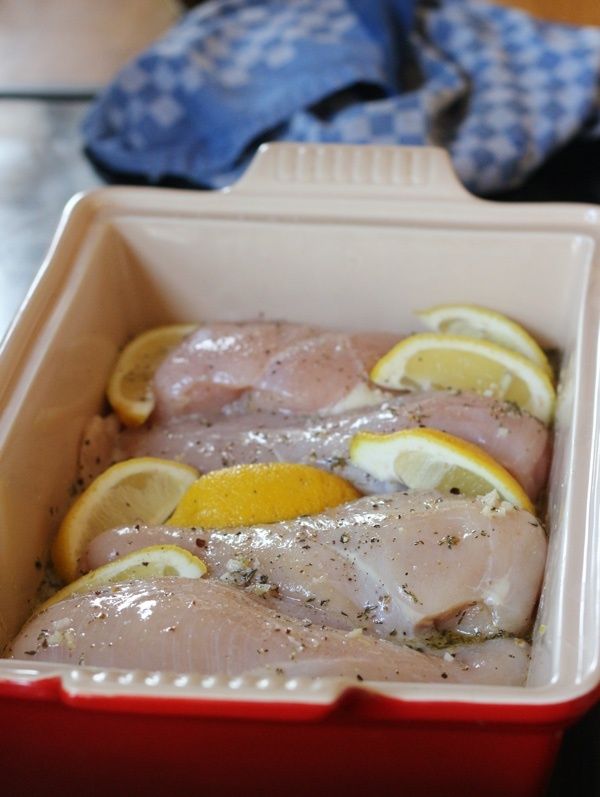 The key to a successful recipe was to cut the olive oil by a lot and take off the skin. I kept the oregano, lemon, and thyme and it works!
Check out the video to see how easy this recipe is. You just saute a little garlic, mix in a few ingredients and bake the chicken.
Taking a little time to ensure you chicken has flavor is so much better than eating bland, poached chicken. I had a friend who would eat that every day for lunch and I couldn't figure out how he did it without dying of boredom.
Life is really too short to be eating food that doesn't inspire you. Yes, you have to get creative and work a little harder - but it is worth it.
Fresh lemon juice and raw garlic are two ingredients that are worth the work. The pop of flavor that you get from both of them is so essential to great food.
This really is a healthy baked chicken recipe because it has almost zero saturated fat and is incredibly high in protein. You can't miss!
How do you make your chicken breast more interesting? Have you tried lemon and thyme?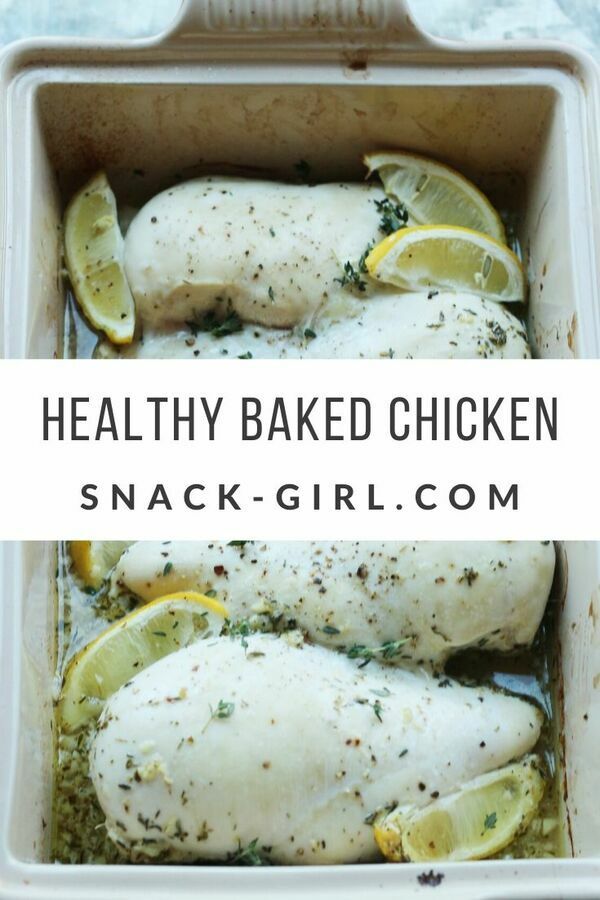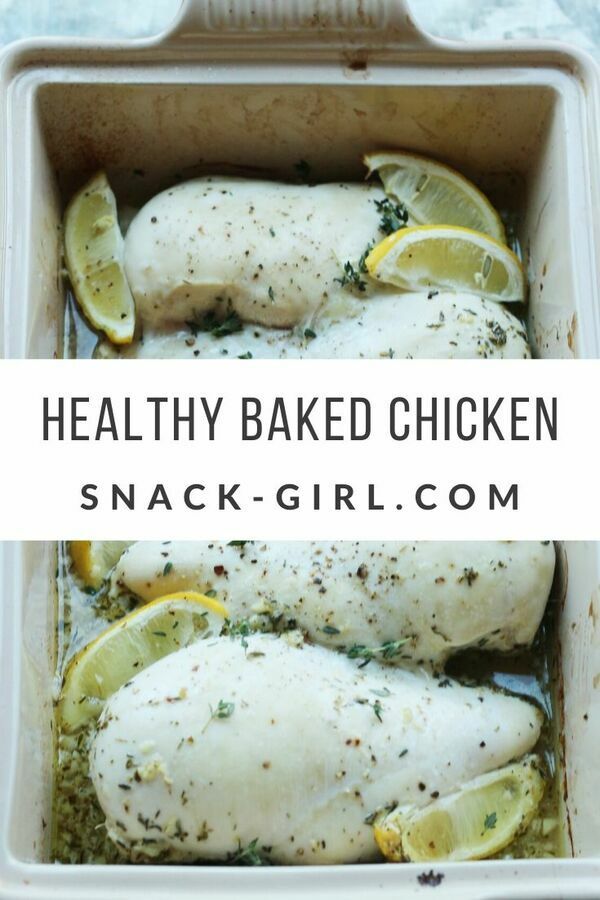 Healthy Baked Chicken Recipe

Makes 4 chicken breasts

Ingredients
2 tablespoons extra virgin olive oil
2 tablespoons minced garlic
1/3 cup chicken broth
1/2 lemon, juiced
1 1/2 teaspoons dried oregano
1 teaspoon dried thyme
salt and pepper
4 chicken breasts, boneless & skinless (about 2 pounds)
1 lemon, cut into 8 wedges

Instructions
Heat the oven to 400 F. Heat the olive oil in a medium saucepan over medium heat and saute the garlic for one minute. Turn off the heat and add the chicken broth, lemon juice, oregano, thyme and 1/2 teaspoon Kosher salt (or 1/2 teaspoon table salt). Pour into a 9x13 inch casserole dish and add chicken breasts. Rotate the chicken breasts to immerse them in the sauce. Insert the lemon wedges among the chicken and sprinkle the chicken with salt and pepper. Bake for 30-35 minutes until the chicken is slightly brown. Serve hot with the pan juices.
Nutrition Facts
For chicken breast = 215 calories, 10.1 g fat, 1.9 g saturated fat, 2 g carbohydrates, 0.1 g sugar, 28.3 g protein, 0.4 g fiber, 415 mg sodium, 4 Green, 2 Blue, 2 Purple SmartPts
Points values are calculated by Snack Girl and are provided for information only. See all Snack Girl Recipes
Other posts you might like:
---

Healthy baked chicken breast is easy to make but can be really boring to eat. I will say it - I am sick of writing about chicken breast!....
---

Do you know how to brine chicken breast? It is like magic!.....
---
---
Get Free Email Updates! Yes please!
---