Essential Snacking Tips From Snack Girl
What is the best way to snack? This age old question has been answered by many health experts and nutrionists, but Snack Girl has her own answer.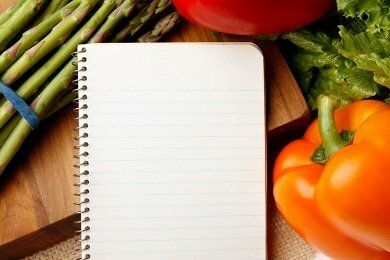 The first question is: "Is snacking bad?" Like any decent politician, I refuse to answer this direct question. But, instead, I ask you to reflect on your own eating habits.
Are you eating meals during your day or snacking all day?
For me, the answer is snacking all day. I find that I don't have time to sit for lunch or breakfast. I am usually getting my kids their breakfast and making their lunches in the AM, and the afternoon is just a quick sandwich. Dinner is the one meal that I would not call a snack.
Now, I know this isn't necessariy the best way to eat. And, I definitely have bad habits, but I also believe that most of us are the same way. We are juggling school, work, kids, relationships, family, the gym, etc. Our time is just SO precious that we have determined that eating comes last.
Before I start writing specific tips about snacks, the most important part of healthy eating is to consume fruits, vegetables, and whole grains. I know it is boring, but the more whole foods that you eat - the better you will feel.
So, what are my tips for our "snacking" lifestyle?
Make each snack a mini-meal.

Do you eat carbs, protein, and a vegetable for dinner? Well, do the same for your snacks. Snacks are AS important as meals in getting you some quality calories to run on.
The snack aisle is full of empty carbohydrates and junk food. Food marketers have defined the word "snack" for us - don't let them! A snack is anything you want it to be - leftovers, a banana with peanut butter, carrots and hummus, etc.
This is a difficult one for most people. Usually, we feel hungry and grab a snack from a vending machine, convenience store, fast food outlet, etc. Think ahead and you will save yourself from eating unhealthily.
I find it easier to plan my snacks if I have a few tools at my disposal. For example, I have a Swiss Army Knife for cutting up an apple at work (and a jar of peanut butter in the work fridge).
On Sunday, I pack little baggies with 100 calories of my favorite nuts and shove them in my purse for an emergency. These tricks will save you both calories and money!
Please share your healthy snacking tips below.
Want to read about snacks?
Mix It Up For A Delicious Snack
100 Calories of Snack From Russia
Healthy Halloween Candy: Take Two
A Ridiculously Simple and Elegant Party Snack