How to Stock a Healthy Pantry
Do you know how to stock a healthy pantry? I'm sure we all have some healthy food in our home but right now it seems important to review what we should have on hand.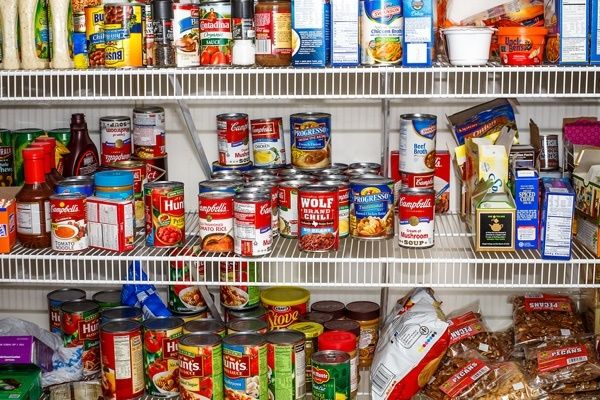 The photo above is your typical pantry - not exactly a healthy one but a common one.
It took a few days of watching the news before I grabbed my credit card, shopping bags, and hand sanitizer and drove to Costco.
After I was handed a wipe for my shopping cart, I began wandering with the other zombies looking for things I should buy. I sniffed at other's choices (do you really need 8 boxes of Frosted Flakes?) but my visit netted me 4 bags of coffee, 4 jars of peanut butter, dark chocolate, and a case of Guinness. I'm ready!!
Obviously, I am prepared for St. Patrick's Day.
Since I write about healthy eating, I have been thinking about this moment as an opportunity to review what it is in I have in my house if I couldn't go to the store. Time to stop what you are doing and take a good hard look at what you stock to cook for yourself and your family.
Got Poptarts, potato chips, and ramen? Yes, you will survive getting sick but you might get other illnesses from these questionable choices.
It is spring cleaning time! Toss the crap out (we all have it).
What should you buy? Lots of food that will remain shelf stable and keep you free of diabetes and heart disease.
Before I go any further, we all want to ensure that we keep these critters out of our food.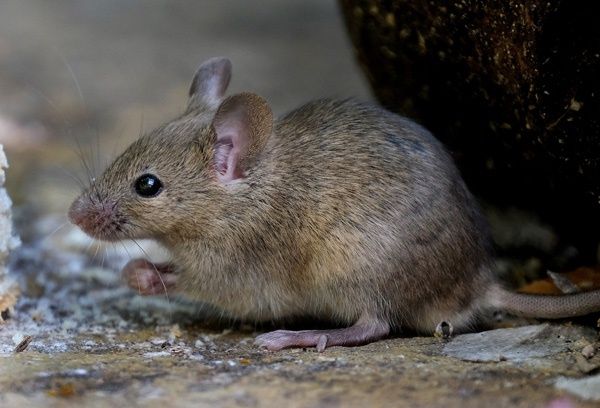 We stored some of our food in our basement, such as a big bag of rice, and supported a whole family of mice before I bought two large metal garbage cans and ended the fun. When we run out of dried beans or rice - we go down to the garbage can to get more.
Also, these jars are a much better choice than plastic bags (we also got moths in our flour).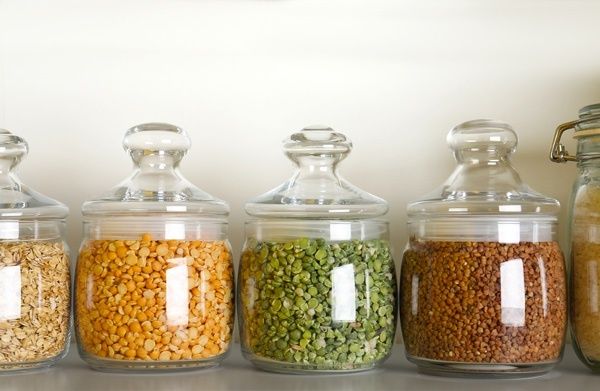 Okay, so now you've got a system to keep out vermin. Here are my healthy pantry suggestions with some recipes to go with them:
Whole grains - brown rice, oatmeal, quinoa, whole grain pasta
Beans - canned beans and dried beans (pintos, lentils, black beans….)
Canned fruits in water (or fruit cups) and canned tomatoes
Eggs - they keep for five weeks in the fridge
Root vegetables that you store in a cool dark place such as potatoes, sweet potatoes, carrots and beets.
Nuts and dried fruit (peanuts, almonds, walnuts and dried mango, raisins, cherries….)
Frozen vegetables and fruits. I would buy blueberries, strawberries, mango, corn, peas and spinach.
Frozen lean meats and fish such as chicken breast, skinless chicken thighs, turkey breast, salmon, tilapia.
Powdered milk, canned milk, and/or shelf stable milk or shelf stable almond milk.
Sprouted wheat bread for the freezer
Finally - I would have on hand gourmet essentials that can make every day food taste better such as spices, olive oil, vinegar, garlic, onions and Parmesan cheese.
I would avoid canned soups (high in sodium) and other processed foods as much as I could.
Here are a few recipes that you can cook from this list of staples:
1. Slow Cooker Quinoa Chili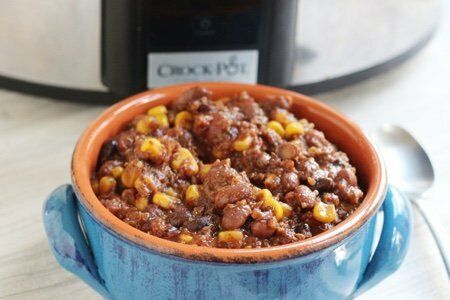 Get the recipe here: Slow Cooker Quinoa Chili Recipe
2. Healthy Baked Oatmeal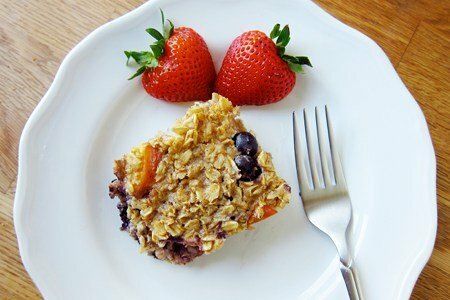 Get the recipe here: Healthy Baked Oatmeal Recipe
3. How to Cook Salmon from Frozen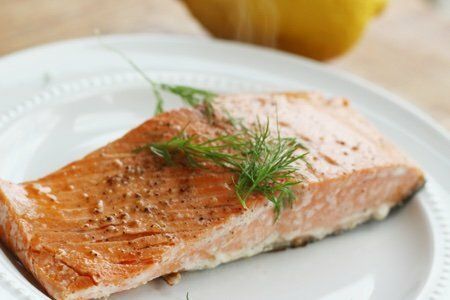 Get the recipe here - scroll down to the bottom of the page: How to Cook Salmon from Frozen Recipe
4. Light Instant Pot Chicken and Rice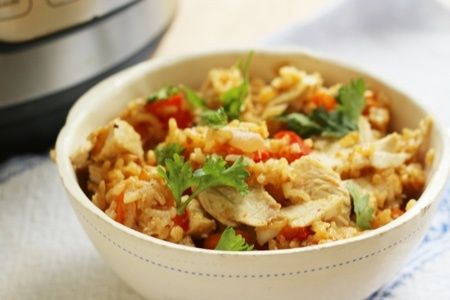 Get the recipe here: Light Instant Pot Chicken and Rice Recipe
7. Instant Pot Refried Beans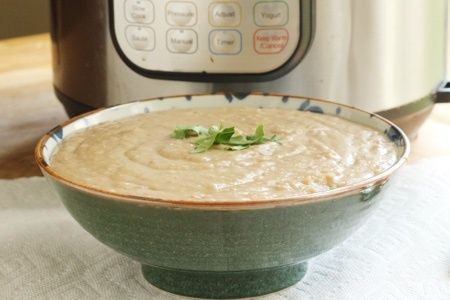 Get the recipe here: Instant Pot Refried Beans Recipe
What do you always have in your pantry? Do you know how to stock a healthy pantry?