Low Sugar Chocolate Desserts
These low sugar chocolate desserts are really good. It shouldn't be hard to imagine how chocolate can taste with just a wee bit of sugar.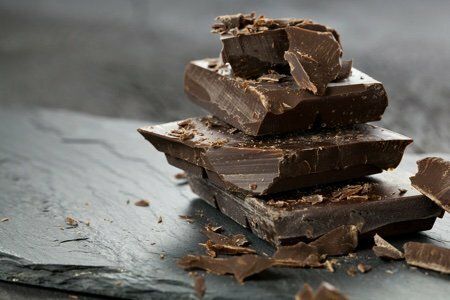 A reader asked me to share low sugar, low fat chocolate desserts and it isn't as hard as you think. The key is to use a small amount of dark chocolate that is low in sugar. The small amount is because chocolate is high in fat (part of why it tastes so good). You won't be eating chocolate cake or chocolate ice cream but you will be eating something yummy.
Unfortunately, we grow up eating chocolate that is mostly sugar. Why? Cacao beans are expensive and sugar is cheap! If you are making candy for kids - which are you going to use more of?
You are an adult now (most likely if you are reading this blog) and you are more discerning. Hopefully, you have more money than you did as a child so you aren't stuck eating $1 Snicker's bars. Dark chocolate does cost more but it so worth it. There is a depth of chocolate flavor that is missing from cheap, sugary chocolate.
Every time I read a celebrity interview about food, the star says something like, "My cheat food is a square of 85% dark chocolate." Literally everyone says it.
No one ever says, "My cheat food is a banana split with 4 scoops of ice cream."
At any rate, Ghirardelli sells an 86% bar in almost every grocery store and Walgreen's in the nation. They even sell it in individually wrapped squares so you don't over indulge. It is quite delicious!! It is my first recommendation for a low sugar chocolate dessert and all you do is open the package!
Also, if you can find artisan, hand made chocolates they are a great choice. Usually, they are really expensive and small so you feel you must savor them. They are made with high quality chocolate and you can pick the ones that are the darkest.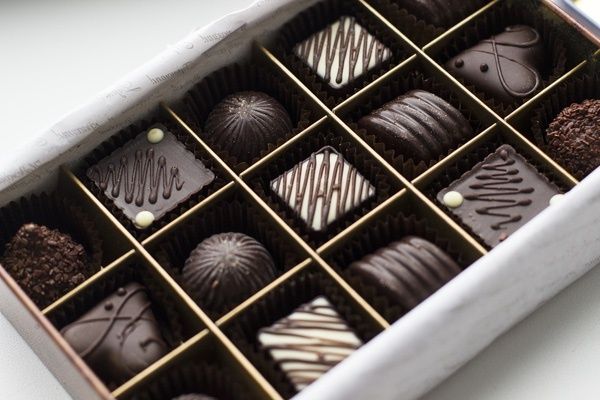 If anyone reading this is going to get me chocolates for Valentine's Day - please get me some good ones. I will hide them on myself (no way they sit on my counter).
Here are some more of my favorite recipes from Snack Girl over the years:
1. DIY Reese's Peanut Butter Bites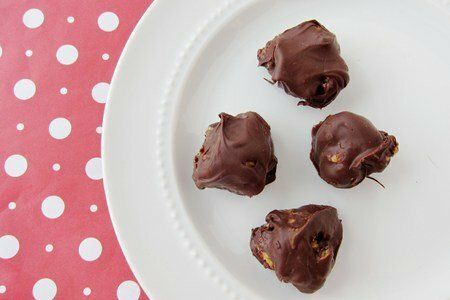 Get the recipe here: DIY Reese's Peanut Butter Bites Recipe
2. Chocolate Dipped Strawberries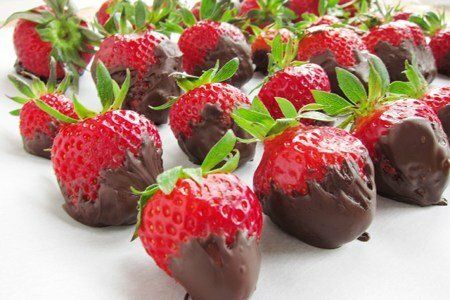 Get the recipe here: Chocolate Dipped Strawberries Recipe
3. Chocolate Dipped Pretzels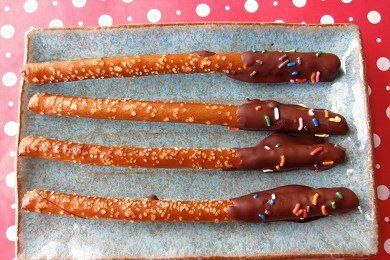 Get the recipe here: Chocolate Dipped Pretzels Recipe
4. Fig & Chocolate Recipe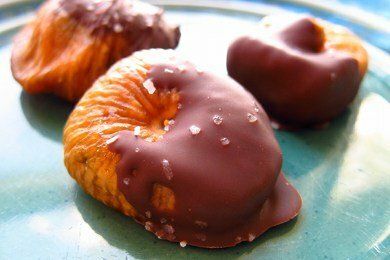 Get the recipe here: Fig & Chocolate Recipe
What are your favorite low sugar chocolate desserts? Please share your ideas and/or recipes.