You Need A New Food Obsession
Do you ever find yourself driving around in search of the perfect food? The vision of this food haunts you and keeps you hunting for the experience of tasting it again.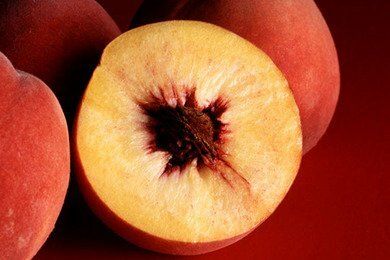 At 9 AM on Sunday at the Stop-N-Shop, I met a person DRIVEN to find the perfect peach. He approached me in the produce aisle as I reached for the $1 per pound peaches I was happily putting in my basket.
"Don't buy those", he said. "I have been to every store, Atkin's, Whole Foods, Big Y and the only decent peaches I have found are at Trader Joe's. $6 for 4 pounds."
Who has time to go to all those places looking for peaches?
There was a light in this man's eyes. Clearly, every year he searches out the best peach when they arrive in my small town. There are only 5 stores, so he goes and samples them all and finds the best!
So, what did I do? I put the peaches back, and drove my family to Trader Joe's and bought those peaches. Then, my family ate them.
My six year old put away 2 of them in 30 minutes. Showing some restraint, I ate 2 in a twelve hour period. A peach contains just 50 calories.
Alice Waters, restaurant owner and chef, famously put a peach on her menu as dessert at Chez Panisse. Just a peach! Can you imagine paying top dollar to eat at a fancy restaurant to get served a peach?
Well, sometimes, a pastry chef can't beat nature. A peach grown with love and picked at the right time is absolutely MIND BLOWING.
Thank you, stranger in Stop-N-Shop, for reminding me that I can find the time to find the perfect peach!
So, dear reader, get out there and find those amazing peaches! If you have a Trader Joes' near by, I bought the Georgia peaches and they are about the size of a softball. They are dreamy......
Do you have a food obsession you would like to share?
Want to read about snacks?
Giveaway! 6 Weeks To A Healthier You from The Biggest Loser!
How To Prevent Cancer
Gourmet Chips For Healthy Snacking
How Do You Define Results? Snack Girl Challenge