Simple Cod Recipes
These simple cod recipes will inspire you to eat more fish.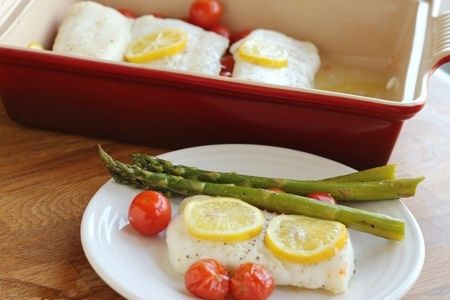 I like recipes that are in the oven because I am frequently attempting to multi-task. I am not succeeded but at least I know my dish is in the oven and I can forget about it until the timer goes off.
My oven roasted shrimp from early in the week and my baked cod recipe are both great examples of seafood that I know I will not over cook.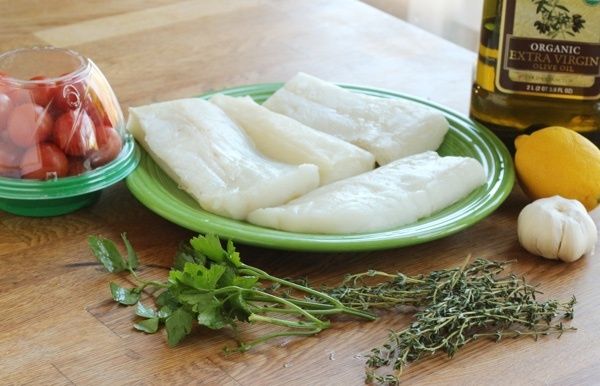 This cod recipe features cherry tomatoes and lemon to make it pop. I also use extra virgin olive oil to give the dish more flavor. There is a sauce that is created by baking the cod over the tomatoes with lemon, garlic, and thyme that is so yummy. You find this sauce in the bottom of the casserole after the dish is done.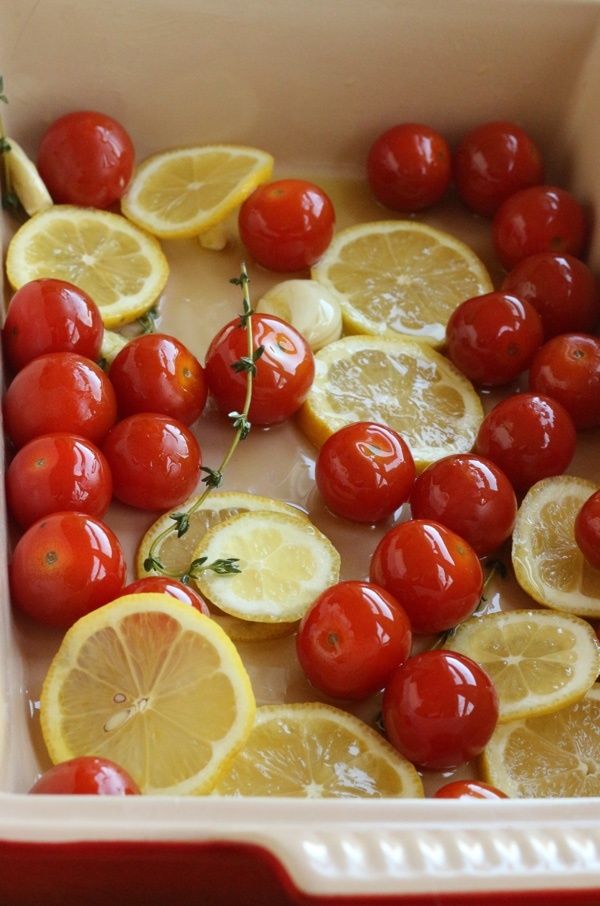 I love making a "sauce" without having to reduce anything or deglaze. This is fish with simple flavors but not boring.
I can't talk about fish without talking about sustainable fishing practices. The Atlantic cod stocks have been overfished but the Pacific cod stocks are okay! Also, you can find cod that has been grown in a tank and that is supposed to be great as well.
I wish the fishing industry would get a clue that most of us don't want to eat a fish out of existence. We want to support fishermen but not destroy the ecosystem. When I shop for fish, I tend to go to Whole Foods because they are all about sustainability and they know their stuff. Also, the fish is fresh (but expensive).
This fish ends up light and tasty. My kids even asked me for more!
Do you have simple cod recipes? How do you cook this fish?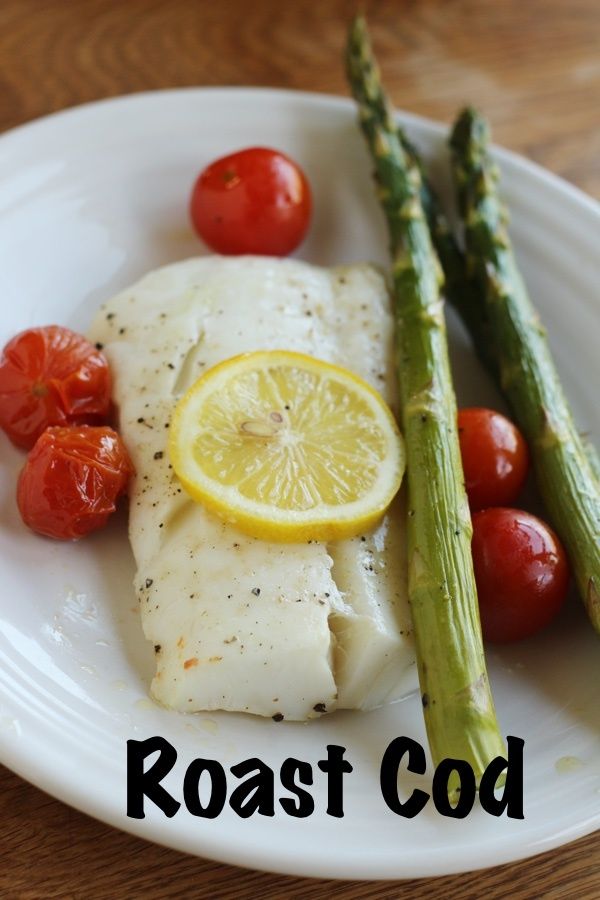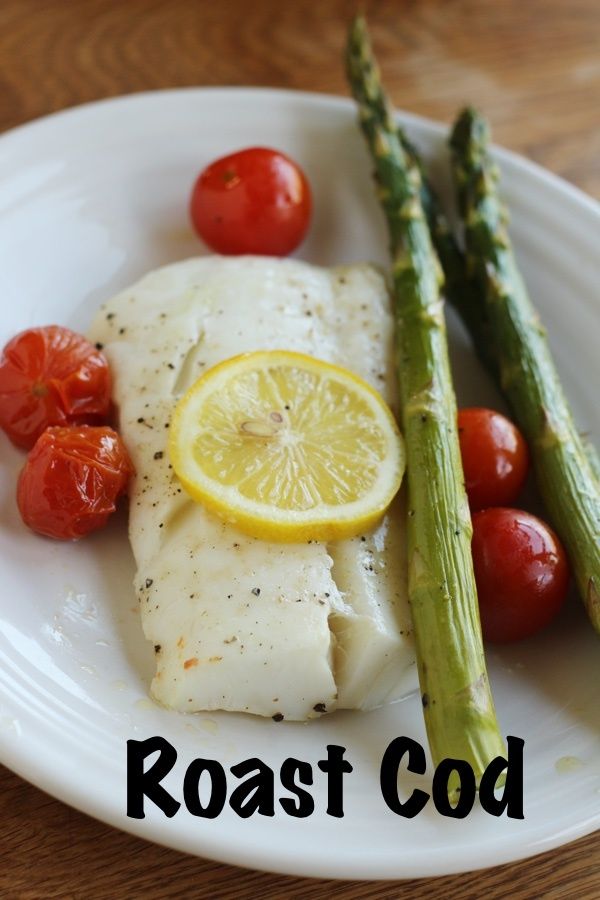 Baked Cod with Tomatoes Recipe

Makes 4 servings

Ingredients
4 cod fillets, about 6 ounces each (preferably Pacific cod)
3 tablespoons extra virgin olive oil
1 pint cherry tomatoes, washed
1 lemon, washed and sliced thinly
2 garlic cloves, smashed
3 springs fresh thyme (or 1/2 teaspoon dried thyme)

Instructions
Heat oven to 400 F. Pat cod fillets dry and dust lightly with salt and pepper on both sides. Brush a 9x13 inch casserole with olive oil. Add olive oil, tomatoes, lemon, garlic, and thyme and mix. Add cod fillets on top of tomatoes and lemons. Bake for 15 minutes or until the fish is opaque. Serve with sauce from casserole, lemons, and tomatoes.
Nutrition Facts
One serving is 196 calories, 11.7 g fat, 1.5 g saturated fat, 3.5 g carbohydrates, 2.4 g sugar, 20.8 g protein, 1.1 g fiber, 100 mg sodium, 3 Freestyle SmartPts
Points values are calculated by Snack Girl and are provided for information only. See all Snack Girl Recipes
Other posts you might like:
---

Can you cook a delicious meal in five minutes? Oven roasted shrimp will change your mind on the definition of fast food.....
---

This baked cod recipe is for all of those fish haters out there. Cod is a very mild fish....
---
---
Get Free Email Updates! Yes please!
---