Top Ten Healthy July Fourth Recipes
It is time to be the person who brings the healthy option to the BBQ.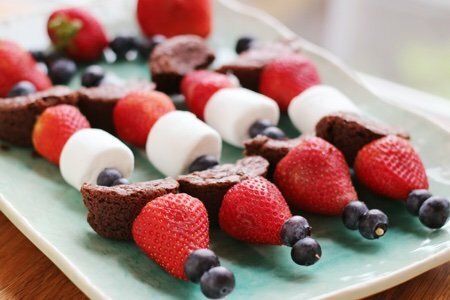 Yes, you can be that person! I bet most of you have a standard menu with many healthy options for our nation's birthday but just in case – I decided to share my favorite recipes to inspire you to try something new.
I love putting food on sticks because it gives you an instant portion size and looks festive (without too much work).
What do you serve on July Fourth?
---
Other posts you might like:
---

July 4th is the most American of our holidays. A terrifying time for vegans, we get our grills fired up!
---

Snack Girl knows you are all eating strawberries. The last batch I bought was incredible!
---