Weight Watchers PointsPlus Versus Momentum
A few weeks ago, I posted Why Did Weight Watchers Change Its Points Program? and this article has received 70 comments. Why?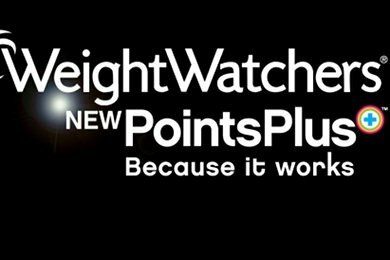 My guess is that change is hard. Weight Watchers old program, Momentum, worked for many participants and they are having trouble changing to a new weight loss program (PointsPlus).
Here is a comment from Gloria her about her experience with PointsPlus:
SOOO glad I found this site! I was getting so discouraged! I'm a lifetime member that got a little out of control the last few months, and want to lose a few pounds before a trip to Hawaii at the end of March.
Figured, if I started in January, NO PROBLEM. I was wrong. Started the PointsPlus program and have not lost 1 pound yet! Broke out all my old points stuff this morning and am going back to it for sure. Perhaps I can still salvage part of my goal for Hawaii.
I read all the comments on this site, and I respond to many. As for the Weight Watchers' post, I am completely LOST as how to respond to many of the threads because I am not a member of the program.
I found that I couldn't read all those comments without wanting to DO something to try to help the people so desperately wanting to lose weight.
I decided to try help these members who seem frustrated with PointsPlus and get some answers that might help guide them.
So, I e-mailed Weight Watchers and asked Karen Miller-Kovach, MBA, MS, RD (chief scientist and general manager of research & development for Weight Watchers) a few more questions to try to address the PointsPlus concerns.

---
Snack Girl: Could it take longer to lose the weight with the PointsPlus program than on the former Momentum Program?
Karen Miller-Kovach: PointsPlus, as well as the former Momentum program, are specifically designed to produce a safe rate of weight loss of 1-2 pounds per week.
That being said, the process of weight loss is very individual and how long it takes you to achieve these goals dependent on many personal factors. The programs themselves, are both designed to produce the same rate of weight loss.
Snack Girl: Why is the daily allowance of points larger and the fruits and veggies are now counted as zero points? It seems counter intuitive to some Momentum members.
Karen Miller-Kovach: PointsPlus is a completely new system and many of the numbers have changed. While the daily PointsPlus Target is higher, the vast majority of the values for foods are higher as well.
Fruits and most vegetables, being the exception were specifically assigned to be 0 PointsPlus as way to encourage their consumption because not only are they nutrient-dense, they are really filling.
That being said, we recognize that these foods still have calories, so an adjustment was made in the daily Target to account for these calories to ensure weight loss.
Furthermore, a clinical trial was also done where individuals followed the program with this feature and the researchers found that it did not hinder weight loss.
Snack Girl: Do you think comparing Momentum to PointsPlus is helpful or should Momentum Weight Watchers participants just move on?
Karen Miller-Kovach: No, and in fact in can be harmful (to compare the two programs).
One issue that some members have run into is creating a hybridization of the two programs. This approach will not work.
It is also not helpful to spend time and energy trying to compare and contrast every element of the new program with the old one as it will not bring you any closer to your weight-loss goals.
Your time is much better spent trying to learn and embrace PointsPlus!
---
Thanks, Karen!
I believe that it is in Weight Watchers' best interest to put forward the best weight loss plan they can design or people will just stop signing up and will quit the program.
I hope the people who need to lose weight and get healthy find the thing that works for them - don't quit! My suggestion is to give PointsPlus a chance, perhaps a couple of months.
Then, if you aren't getting results, take what you have learned from it and try something new. Whatever you do, don't give up.
Any thoughts on the new Weight Watchers Program?
Want to read about snacks?
Panini Extreme Makeover (Take THAT Quiznos!)
This Smoothie Will Blow Your Mind
The Benefits of Cheese Sticks
Love S'Mores? Try This 52 Calorie Treat