Weight Watchers Snacks
Looking for a go-to list of low points snacks to keep you from eating your hat?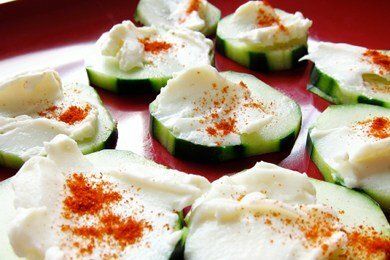 Here it is!
I think that the best snacks pair a fruit or vegetable with some sort of protein so you get fiber, protein, and micronutrients. I feel much fuller when I eat an apple with peanut butter versus a simple apple (but I love an apple when peanut butter isn't around).
All of these snacks are either 1 or 2 PP.
What do you eat to keep you going?
---
Other posts you might like:
---

There are times when buying a food instead of making it is essential. I have even bought apple slices when in a rush....
---

I know that I shouldn't call raw vegetables "boring". That isn't very nice....
---