Cool Caps, Wexy Bags, and Yonanas: Cool Stuff Reviews
Do you ever make a smoothie and then want to take it out to the car with you, but you don't have a TO GO cup?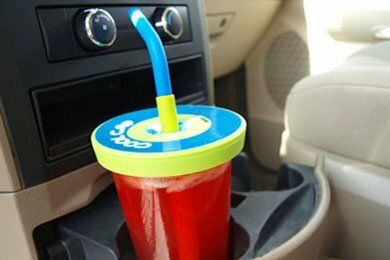 Well, "Cool Caps" are a registered nurse's creation to solve the problem of a messy cup. She used food grade silicone to shape a lid that would stretch to fit on any cup you have in your cupboard.
This was an instant hit with my kids because it turned our Green Smoothie into an instant shake. Take that McDonald's Shamrock Shake!! HA! Mine has kale and the kids don't even notice!!
Buy them at the Green PAXX Store where you can get two Cool Caps with or four straws for $9.99.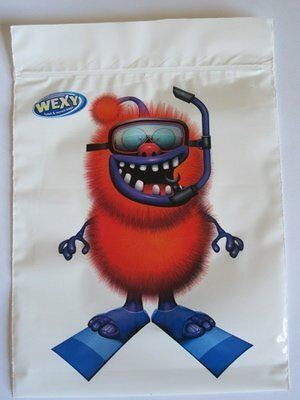 You probably don't remember this, but I wrote a scintillating article in September 2010 about food packaging for children. In DIY Packaging Tricks For Healthy Snacks I talked about putting stickers on kids lunch bags to encourage them to eat healthy snacks.
Well, Carie and Tracey, Founders of Two Moms on The go, must have read it (not) - and started creating their own bags with monsters on them. Miraculously, I put baby carrots in these bags and my children ate them.
These bags are BPA free, biodegradable, and made in the USA.
You can buy them at the WEXY store or Amazon.com for $12.99 for three packages of bags.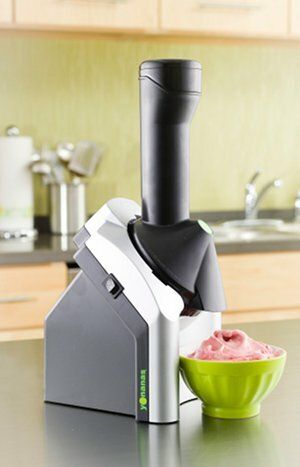 The strange contraption above is called a Yonanas. It turns frozen bananas into soft serve ice cream like food. A reader mentioned this product when I wrote about blending up my bananas, see here: Want To Have It All? Try This Trick For Healthy Ice Cream
I will say that it works much better than a blender because the bananas stay frozen and creamy in your bowl. But, it was a pain to disassemble and clean and for $50 you must really love bananas to use this.
I think Yonanas is a great product for those who have a problem with ice cream because it does produce a much healthier and convincing version. And you can put other frozen fruits in the maker and make different flavors.
My problem with it is that it's a single use kitchen item and the costs you $50. You gotta find both the dough and the spot to store it.
You can buy it on Yonanas.com or at Amazon.com (see below).
This product was received for review consideration. No other compensation was provided.
---
currently unavailable Buy on Amazon.com
As an Amazon Associate I earn from qualifying purchases.
---
Other posts you might like:
---

Someone called Doug sent me these nuts. Guess what he calls them? Doug's Nuts!...
---

Snack Girl receives a bunch of snacks in the mail from companies that would like to be featured on this website....
---