Snack Girl Works Out
The biggest reason for the Snack Girl Challenge is that Snack Girl is a couch potato. What do I like to do with my spare time? Sit and read.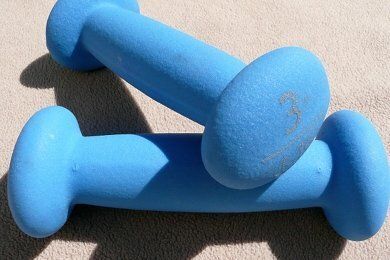 Before having kids, I was really athletic. I had gym memberships, went hiking on the weekend, did laps in a pool, and biked to work.
But, now? I am lucky if I do a 1 hour walk in ONCE a week. Terrible :(
Since starting my weight loss challenge, I have worked out 3 times a week and I feel it. I feel my muscles waking up from their dormant state and they hurt.
This week, I did a Spinning class (stationary bikes in a gym) for the first time in 8 years. Did I think I was going to die? Absolutely! And my rear was a little, let's just say, tender.
In addition, I do Jillian Michaels' "Shred" workout. (see below). She advertises that you can lose up to 20 pounds in 30 days! (ummm, really?)
There are good things and bad things about this workout.
Good Things:
It takes 25 minutes.
It kicks your butt. My back and shoulders have become SO much stronger after doing it.
Bad Things:
You can get injured. Twice this workout has gotten me hurt. Probably because I didn't warm up before I started it and I am 40 years old.
You do it alone. No one else there to keep you honest (as in a gym).
I do think it is a great workout. But, I don't think it is for beginners. I was happy that I had all that experience working out before I even attempted Jillian's workout.
So, how did I do?
---
Two Weeks
177 pounds - (0 pound)
38 inch waist - (- 4 inches)

---
So, I didn't lose any weight - gained a pound in fact. BUT, I feel better and that matters to me more. No reason to give up yet!
My Goals for Week 3:
Keep Food Journal
No Beer Except Friday and Saturday
Exercise 3 times a week (one hour walk, one exercise class, one Jillian Micheals Shred Workout).
Sitting down when I eat
How are you guys doing? Do you use any exercise DVDs?
---
$14.98 $9.98 Buy on Amazon.com
As an Amazon Associate I earn from qualifying purchases.
---
Want to read about snacks?
When It Heats Up Try This Simple Zero Calorie Drink
Elegant, Easy, and Eggilicious
Have a Healthy Brownie! (a Mere 77 Calories)
A Drink for Super Heroes