Healthier Holiday Party Snacks
Snack Girl realizes the point of holiday parties is to indulge. My issue is the amount of indulgence.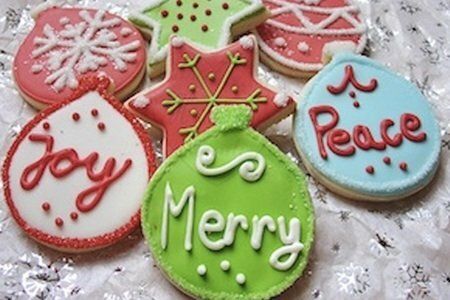 Today at the supermarket, I found myself picking up holiday cookies (and putting them down), eggnog, candy canes, Hershey's kisses, and assorted other stuff that I won't mention here. Oh wait, a Poinsettia!
I didn't put down the eggnog, candy canes, or Hershey's kisses. I intend to share them.
Really.
Let's say that you intend to stay on the healthy train during the holidays. How do you do it? Here are some ideas to infuse a bit of nutrients into the festivities, but are fun and delicious.
1.

Holiday Sugar Cookie Recipe Makeover

2.

The Sweetest, Simplest Holiday Treat: Strawberry Santa Hats

3.

Four Ingredient Pumpkin Gingerbread

4.

Give Your Popcorn A South Of The Border Spin

5.

How To Make Dark Chocolate Last Forever

6.

Do It Yourself Healthier Reese's Peanut Butter Bites

7.

Turn Dull Beans Into A Potato Chip Replacement

8.

A Buffalo Cauliflower Recipe For The Snack Girl Recipe Swap

9.

Z Fries: The Latest In Nutritious, Delicious, and Low Cal Fries

10.

Lighten The Devil In These Eggs

What do you bring to holiday parties?
---
Other posts you might like:
---

What should you get your friend or family member who is on the healthy path?...
---

Love sweets? Join the club. I'm sure there are people who can survive without them, but I haven't met any....
---