Simple, Delicious, and Low Calorie Smoothie Recipes from Camp Shane
If you're looking for a snack that tastes delicious AND is good for you, then you're in for a treat!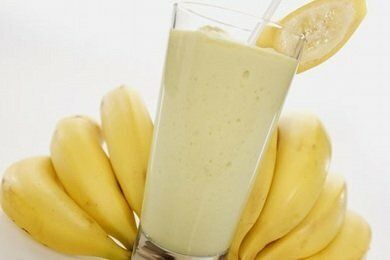 These smoothie recipes, come to Snack Girl courtesy of Ziporah Janowski of Shane Weight Loss Camps & Resorts (Weight Loss Camp and Weight Loss Resorts).
She was kind enough to share them with me and what I love about them is their simplicity. Most of these ingredients should be stocked in your house right now.
They are a great source of fruits, vitamin C, and fiber and make a great pick-me-up snack.
Camp Shane developed these smoothies in partnership with renowned child obesity expert and Board Certified Pediatrician Dr. Joanna Dolgoff. Whether you're an adult or a kid, these are sure to please even the pickiest eaters.
All three smoothie recipes are less than 175 calories per serving and help kids and adults achieve the recommended 5 or more servings of fruits and vegetables a day.
---
Banilla Shake Recipe

1 ½ cups skim or 1% milk
1 peeled and sliced medium banana, frozen (Wrap sliced banana in plastic wrap or place in a freezer storage bag. Freeze several hours or overnight.)
½ tsp. vanilla extract, optional
¼ tsp. almond extract, optional
ground cinnamon

In a blender combine all ingredients, except cinnamon. Blend until smooth, about 20 seconds. Pour into glasses and garnish with a sprinkle of ground cinnamon, if desired. Yield: approximately 2 servings.

---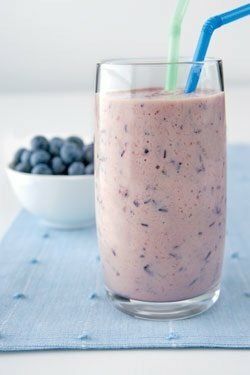 Blueberry-Orange Whirl Recipe

1 12-ounce package frozen blueberries, unthawed, or 2 1/2 cups fresh
8 ounce low-fat vanilla yogurt
1/2 cup orange juice
1/2 cup milk
1 teaspoon pure vanilla extract
In an electric blender, blend all ingredients until smooth. Yield: approximately 3 servings.
---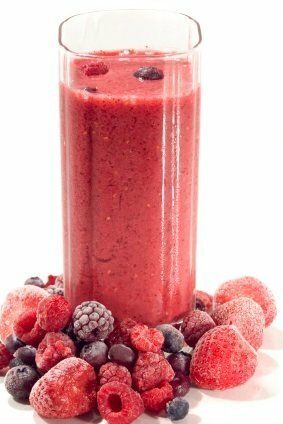 Very Berry Smoothie Recipe

1/4 cup berries (your choice!)
4 ounces skim milk
6 ounces calcium-fortified orange juice
Blend together all three ingredients until smooth. Yield: approximately 1 serving.

And one more from Snack Girl - check out her A Chocolate Shake With Only 116 Cals.
What is your favorite smoothie recipe?
Want to read about snacks?
The Worst Snack of 2010
Holiday Weight Gain: Fact or Fiction?
A Healthy Snack Friend In The Ice Cream Aisle
Make Winter Warmer With Apple and Peanut Butter Oatmeal