Seriously Lighter Thanksgiving Recipes
Have you seen all the features for "lighter" Thanksgivings in magazines and newspapers? I have been inundated with these articles.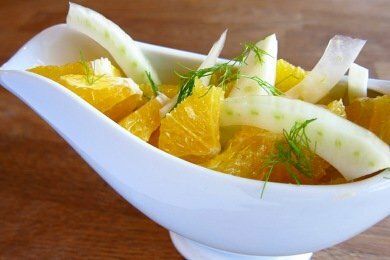 Perhaps if I eat all of the foods they suggest, I will just float away on a cloud of lighterness.
Sadly, most of the recipes that I read were NOT light at all. I'm not sure what these food journalists were thinking. If you add a little bit of orange zest AND a cup of cream - it is somehow better for you?
Enough complaining! I decided that I should enter the fray with my Thanksgiving recipes and tell you that I am not the least bit concerned about calories on Thanksgiving.
I AM concerned with eating so much that my stomach hurts. I did that one Thanksgiving and it was very unpleasant - so I will slowly enjoy my food, family, and friends.
If the weather is nice, I will add an afternoon stroll to get some exercise or maybe a game of touch football on the lawn (ha!). I KNOW I will get up early and do some very vigorous scrubbing of my house.
The key is not to stress too much about the holiday so you can enjoy it. Last year, I wrote a ten minute Thanksgiving post for all of us who just are too stressed out to cook.
Here are some EASY recipes that are tasty and TRULY lighter:
1.

Cranberry Horseradish Sauce
2.

Turn A Healthy Food That You Hate Into A New Love
3.

Last Minute T-Day Side or Healthy Snack
4.

Try This Pumpkin Pie Makeover For Thanksgiving
5.

Try This Healthy Pie.....Naked
What is your strategy for Thanksgiving?
---
Other posts you might like:
---

Dear Starbucks and McDonald's - Why do you insist on derailing our efforts to consume less during the holidays with these alluring drinks?...
---

Recently, I faced a major dilemma. There was a LARGE piece of cheesecake in front of me and no one else to eat it....
---